A Conversation About Happiness: the story of a lost childhood by Mikey Cuddihy, book review
Nicholas Tucker
Thursday 03 April 2014 15:40 Comments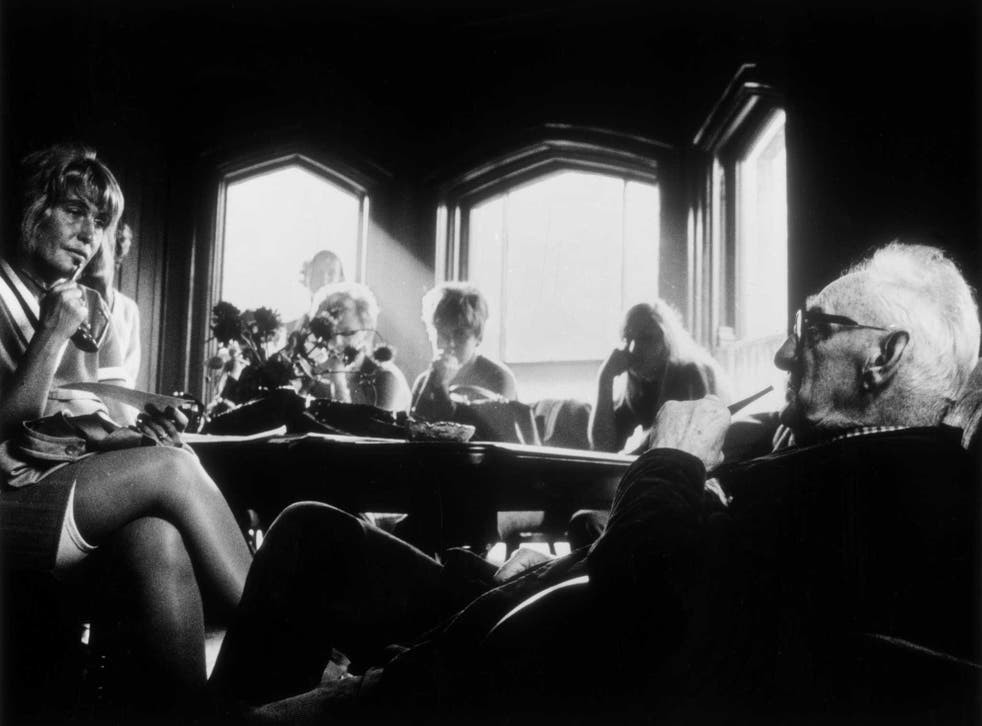 although much written about in novels, few first-hand accounts exist of actually attending a progressive school. Mikey Cuddihy's memoir of her time at AS Neill's famous Summerhill helps rectify this imbalance. She started in 1962 aged 10 and stayed for the next six years, and writes perceptively about the benefits and contradictions of a school so determined to set its pupils free.
Born in America, she was one of a family of five orphaned children split between two widely separated experimental boarding schools after they all came to Britain. At Summerhill, she forged close relations with some of the staff and children, also using the personal freedom and emotional space allowed to all pupils there to develop her talent in art. Eventually its uncomfortable and run-down buildings, freezing in winter, came to seem a substitute home. But she never stopped grieving for parents who had died in separate road accidents after living dangerously long before.
Sex has always been a problem for boarding schools, but particularly for a co-educational establishment given over to the philosophy of the sinister and eventually mad psychoanalyst Wilhelm Reich. Neill, a former patient, also believed Reich's main tenet that "sex with love is the greatest pleasure in the world, and it is repressed because it is the greatest pleasure". But while kindly and honourable himself, members of his under-paid staff were sometimes less so. Pupils, including Cuddihy's two brothers, also tried some experimenting. Her account of how knowledge of what they once got up to came to affect her relationships with them makes painful reading.
But her story is about much more than sex, despite the gleeful way this aspect has already been seized on by sections of the press. Suffering from a bad stammer, she received invaluable support from some others, eventually serving her time as an effective chairman – her word – of the weekly Tribunal. This highly popular event, much valued by Neill, consisted of the full complement of 60 pupils or so sitting in sometimes raucous judgement upon each other after hearing various accusations of misdemeanours from the floor. Punishments usually consisted of fines taken from the weekly distribution of pocket money plus the indignity of being found in the wrong.
Celebrating his 80th birthday in 1963, Neill was beginning to lose his grip over his beloved school, and there are some scary reports of pupils attempting their own coup spurred on by generally deteriorating behaviour all round. But however shocking some will find the idea of a school where lessons were voluntary, the sports ground was never used, pupils regularly swore and smoked and tuition, where it existed, was often hopelessly amateur, they should remember that many orthodox boarding schools at the time sometimes seriously failed pupils in other ways. Cuddihy survived her damaged childhood both because of and despite her time at Summerhill. This paradox lies at the centre of her well-written and moving memoir.
Register for free to continue reading
Registration is a free and easy way to support our truly independent journalism
By registering, you will also enjoy limited access to Premium articles, exclusive newsletters, commenting, and virtual events with our leading journalists
Already have an account? sign in
Join our new commenting forum
Join thought-provoking conversations, follow other Independent readers and see their replies