A Distant Father by Antonio Skármeta, translated by John Cullen - book review: A lightweight novella of simple, rustic charm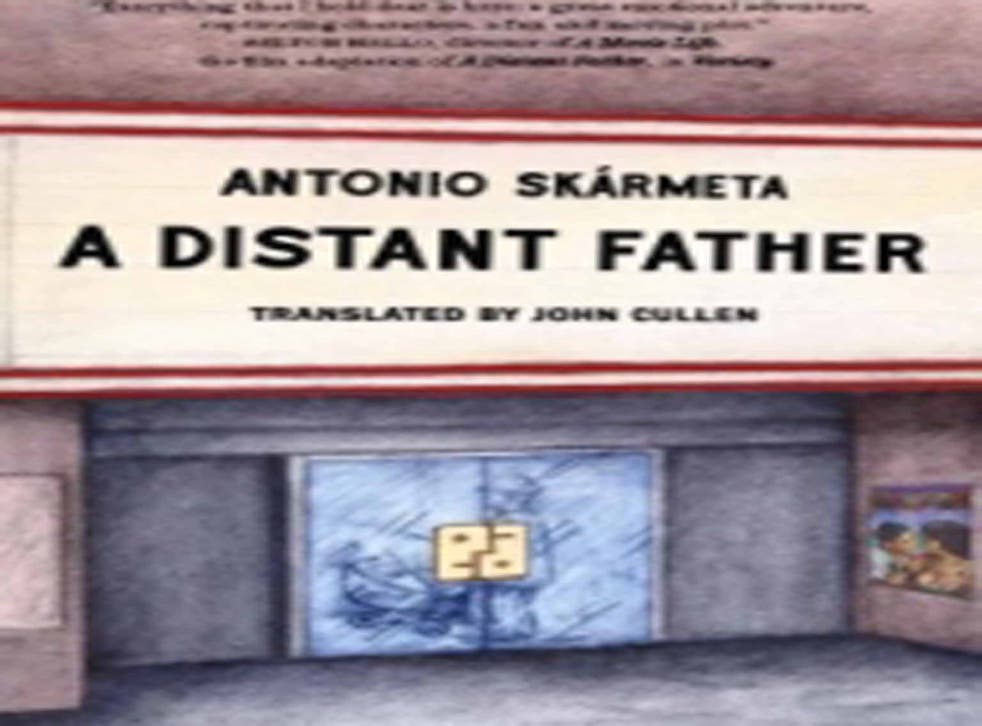 In August this year, Antonio Skármeta won Chile's National Prize for Literature, a lifetime achievement award. This is his sixth book to be published in English, but outside his own country he remains best known for his contribution to cinema: his was the novel that became Il Postino, while more recently he had a play adapted as No.
There is a good deal that is cinematic about A Distant Father too. Reading the book is like watching one of those independent foreign films in which nothing much happens, but which are pleasant and diverting nonetheless. There are numerous film references and film-related metaphors, and there's the book's original title, Un padre de película, which literally translates as "A father from film". It more meaningfully translates as "A larger-than-life father, like in the movies", difficult to turn into punchy English.
A Distant Father is a sensible alternative, appropriate in that the father in question leaves Contulmo, the Chilean backwater village where he lives with his wife and son, Jacques, to return to his native Paris. In fact, he goes no further than the next town, Angol, where Jacques finds him working at the local cinema two years later. Jacques, a school teacher in Contulmo, must juggle family matters with his own longing for adventure and love.
That Jacques' father might expect to vanish by moving only to the next town says much about the remoteness of rural Chile, and A Distant Father is a provincial tale of limited horizons and frustrated ambitions. At one point Jacques says: "So little happens here – we're secondary characters, not protagonists." And the book's denouement involves Jacques enticing his mother to Angol to go to the cinema, a big-city habit she enjoyed when living in Santiago.
There is a simple charm to Skármeta's writing, reflective of the novel's terrain. John Cullen's translation captures this well, but he might have taken a step away from the original in phrases such as "Ever since Dad went away, I want to die" and "I've made up this farce of her traveling to Angol so that I can remove her clothes as I like". It is perhaps unfair to draw attention to the odd blemish in an overall smooth translation, but occasional imperfections draw attention to themselves in a book as precise and short as this one.
And A Distant Father is very short. It is marketed as a novella: 25 chapters in 85 pages. The hardback edition is handsomely packaged, but £11.99 remains a lot to pay for what is essentially a short story.
Register for free to continue reading
Registration is a free and easy way to support our truly independent journalism
By registering, you will also enjoy limited access to Premium articles, exclusive newsletters, commenting, and virtual events with our leading journalists
Already have an account? sign in
Register for free to continue reading
Registration is a free and easy way to support our truly independent journalism
By registering, you will also enjoy limited access to Premium articles, exclusive newsletters, commenting, and virtual events with our leading journalists
Already have an account? sign in
Join our new commenting forum
Join thought-provoking conversations, follow other Independent readers and see their replies