A God In Ruins by Kate Atkinson, book review
Atkinson's novel is a companion to 'Life After Life', but is it as good?
Mary Hoffman
Thursday 23 April 2015 13:09 Comments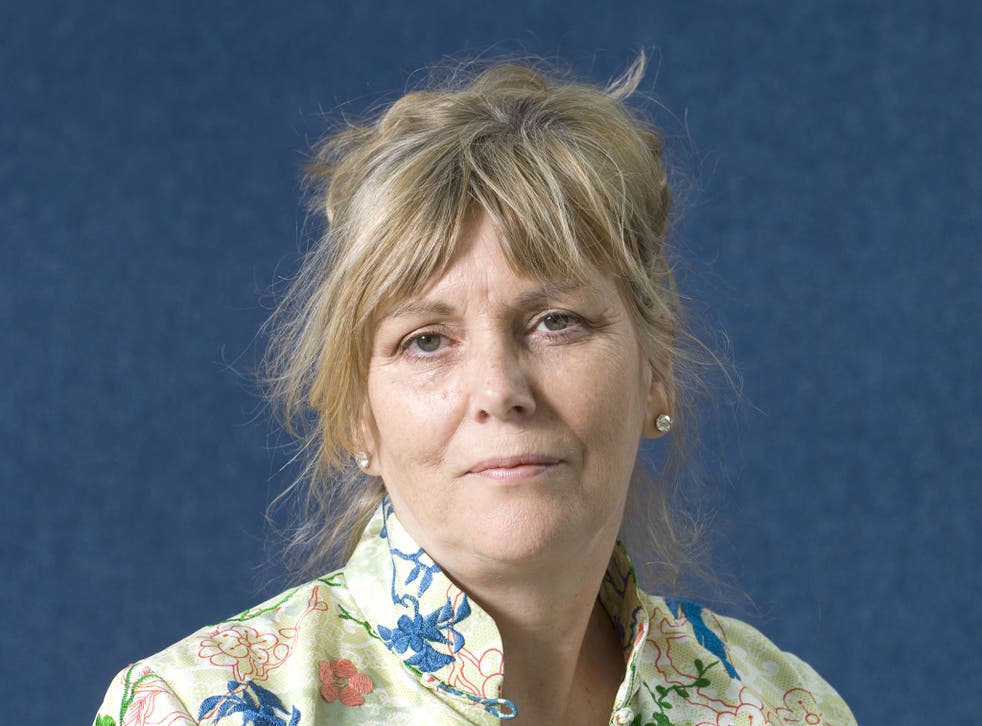 There was a time when every new Kate Atkinson novel was different, from her brilliant début, the prizewinning Behind the Scenes at the Museum to the connoisseurs' choice, Emotionally Weird, with its scathingly funny portrayal of creative writing classes and, ultimately, self-referential resolution.
Then she invented Jackson Brodie, the brooding, divorced Private Eye of Case Histories, embodied by Jason Isaacs in a successful TV series, and now featured in four books.
So it was a surprise to her readers when she published Life After Life, the Costa-winning hit of 2013, a clear return to "literary" fiction, with a tricksy temporal premise. In it, Ursula Todd is born time after time, in 1910, her life sometimes snuffed out before it begins, sometimes extended into retirement.
The governing principle was "what if we had a chance to do it again and again until we finally got it right?" And the ultimate "getting it right" was, for Ursula, with all her lived experience of the Blitz, deciding to learn German, to become a crack shot, to befriend Eva Braun and to draw her father's old WW1 revolver in a Munich café and point it at Adolf Hitler.
It's hard to talk about A God in Ruins without discussing Life After Life. The new book is described – poignantly – as a 'companion' rather than a 'sequel.' It is a touching label because it tells the story of Ursula's favourite brother, Teddy, who in the final version of her life survives being shot down in WW2 and is reunited with Nancy Shawcross – the girl he has always known he would marry – because she has survived too and not been murdered as a child, as happens in one of Ursula's earlier, more careless, lives.
This is the more straightforward narration of the survived Teddy's adult life, but if Ursula succeeded in killing Hitler, why did the war happen and why was Teddy shot down at all? That life was not Ursula's last one as it happens. The culmination of all the earlier false starts, there was another one where she and Nancy meet Teddy in a pub in 1945 and he mouthed "thank you" at her.
Atkinson has given Ursula's beloved brother the most God-awful life, with a not very satisfactory marriage after all and a truly ghastly daughter, Viola. We see him sinking on into the ultimate decrepitude of living in a Nursing Home in his '90s. Wouldn't we – and Ursula – prefer to think of him going down in flames before he reached 30?
Is Atkinson telling us about how dangerous an ability it would be to have the chance of "getting it right" by living through several incarnations? Maybe, but the war happened anyway and nothing in the new book matches the powerful 'A Long Hard War' section of Life after Life.
The temporal game in A God in Ruins is not revisiting a life's events over and over again, but of telling the events of a single life out of order. This makes it more like Sarah Waters' Night Watch than like the novel it is companion to. And there isn't even a contents page this time, to help you as you skip from 1944 to 1925 to 1980 and so on.
But it is as beguilingly written as anything that comes from the hand of Atkinson and that keeps one's interest even through some of the odd infelicities (Viola, an avid reader of 19th century fiction, has to look up "scion" when she meets one at university. Ursula "declines" irregular Latin verbs – something you can't do unless you refuse to accept them; the word Atkinson wants is "conjugates" and it's a shame that even her editor doesn't know this).
Atkinson has made us believe in all the Todd family so completely that we want to know every extra scrap of information about them, in case it casts light on some of the unexplained incidents of the first book. But A God in Ruins is as much of an indulgence for her as for us. It was Teddy who posited that first "what if" and I can't help wondering if he would have regretted finding out the answer.
Register for free to continue reading
Registration is a free and easy way to support our truly independent journalism
By registering, you will also enjoy limited access to Premium articles, exclusive newsletters, commenting, and virtual events with our leading journalists
Already have an account? sign in
Join our new commenting forum
Join thought-provoking conversations, follow other Independent readers and see their replies