A Nation and Not a Rabble: The Irish Revolution 1913-1923 and The Irish Times: 150 Years of Influence, book reviews
The Irish revolution was odd because it was almost wholly political and cultural and had so few social or economic elements
Marcus Tanner
Monday 06 April 2015 13:09 Comments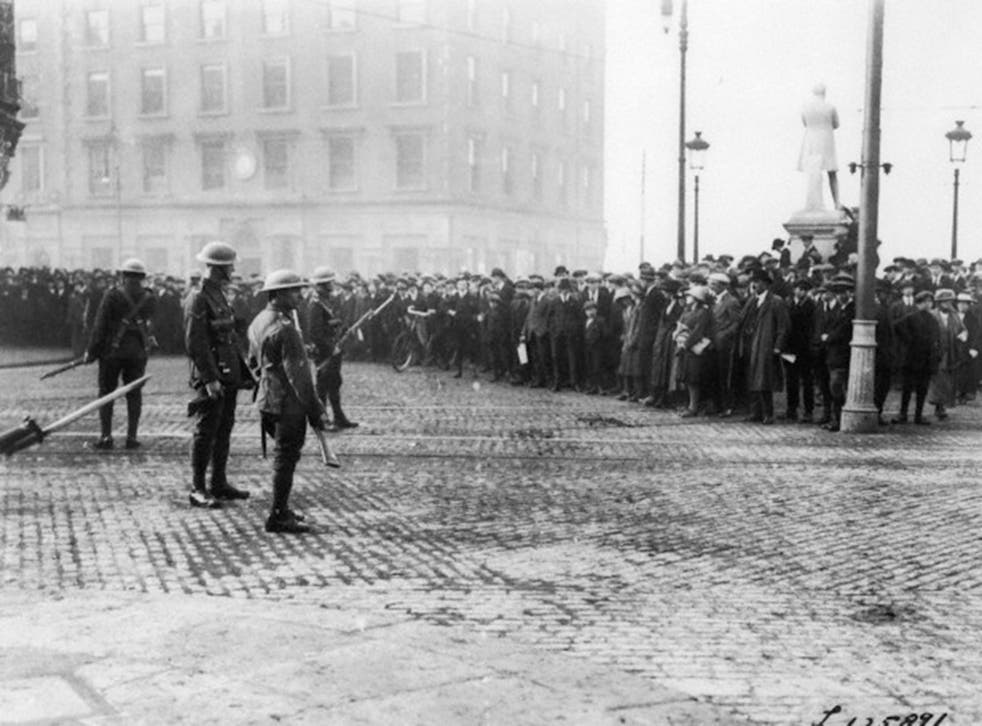 Every revolution writes history afresh and, in Ireland's case, following independence in 1922, the memory of the Irish Catholics who fought for Britain was speedily effaced. It jarred with the received narrative: good Irishmen fought against Britain, not for it.
Ferriter gently tugs at the tapestry of myths surrounding the independence struggle and the civil war that followed. Before the Easter Rising of 1916, many Catholics saw no contradiction between Irish nationalism and the British Empire, which helps explain why so many volunteered for the British Army. It also explains why women in Dublin screamed abuse at the rebels as the British led them away: their sons were fighting in Flanders.
The Irish revolution was odd because it was almost wholly political and cultural and had so few social or economic elements. The hated landlords had gone already. The heirs of the 1916 rising, once in control, ran their Irish Free State as a very tight ship, working with the Catholic hierarchy to keep bolshevism and immorality at bay. The working class was sidelined and the "rabble" not indulged. Once what remained of the old Protestant Unionists got over the shock of Britain abandoning them, they were relieved to find that independence would mean little more than compulsory Gaelic.
The Protestants' house journal, The Irish Times, is very much with us. Founded in 1859, it spent its first century opposing virtually everything new, even the emancipation of slaves in America, which it warned would "excite the cruel temper of the negroes". It ought logically to have faded away after 1922, when many of its crustiest readers packed up and left. But in the 1960s, the newspaper underwent a Damascene conversion to Irish nationalism. This volte-face clearly paid off; its circulation almost doubled. Brown's biography is an official work and doesn't capture the bizarre nature of this paper's ideological zig-zags. The pictures are a disappointment. President Kennedy is there, as is Hitler's Alpine retreat – but there is not one picture of the newspaper's editors, columnists, building, or front pages.
Marcus Tanner is the author of 'Ireland's Holy Wars' (Yale University Press)
Order 'A Nation and Not a Rabble: The Irish Revolution 1913-1923' for £22.50 and 'The Irish Times: 150 Years of Influence' for £20 (both free p&p) from the Independent Bookshop: 08430 600 030
Register for free to continue reading
Registration is a free and easy way to support our truly independent journalism
By registering, you will also enjoy limited access to Premium articles, exclusive newsletters, commenting, and virtual events with our leading journalists
Already have an account? sign in
Join our new commenting forum
Join thought-provoking conversations, follow other Independent readers and see their replies