A Spool of Blue Thread by Anne Tyler, book review: Stitched in the memory
This is a glorious, unsentimental treat for her loyal and attentive readers in what will be her last novel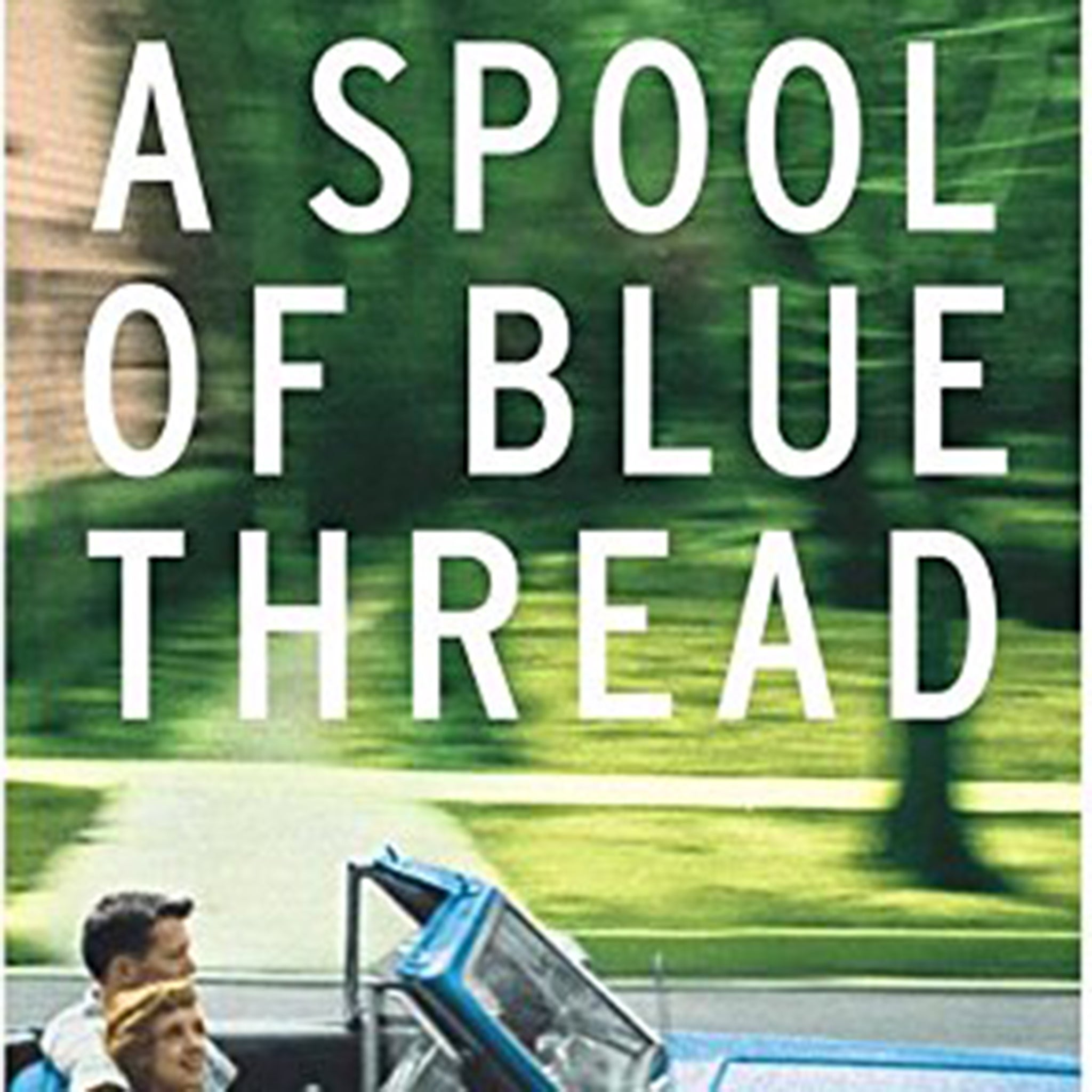 A Spool of Blue Thread is a richly textured story about a Baltimore house and the Whitshank family who have lived there for two generations.
Anne Tyler spools back and forth between the present and the past, unpicking the "embroidered" truth of family legend – the Whitshanks "had a talent for pretending everything was fine" – to reveal self-delusion and disappointment. Junior Whitshank relates how this son of "poor white trash" in the Appalachian Mountains came to live in the house he built for someone else, while his daughter, Merrick, is proud to tell how she married her best friend's boyfriend; in the present, Abby Dalton is married to Junior's son, Redcliffe (Red), and they are living in the house.
She loves to reminisce about her romanticised memories of the day in 1959 they fell in love, while forgetting to mention that she was with another boy that day. Theirs are the Tyleresque lives of "unremarkable people". As accomplished as her 1988 Pulitzer Prize-winning Breathing Lessons, it is the best novel Tyler has published in decades.
Three of Abby and Red's four children have married and left home, but Denny, their estranged eldest son, is unsettled, often arriving unannounced and departing just as abruptly, usually in a huff. It is a masterclass of restrained writing, lightened with gentle comedy and pitch-perfect dialogue, revealing characters and their motivations slowly, through sibling rivalry and a rising tension that finally overspills in a punch-up in the kitchen.
"Who said, 'You're only as happy as your least happy child?'" she'd [Abby] asked Ree in last week's pottery class.
"Socrates," Ree answered promptly.
"Really? I was thinking more along the lines of Michelle Obama."
The complex narrative has more layers than Merrick Whitshank's wedding cake, held together by recurring motifs and repeated images.
Tyler recently indicated that this, her 20th novel, will be her last (though her publisher plans to bring out her re-imagining of The Taming of the Shrew). It is a delight to recognise in it echoes from her oeuvre: a company for travellers who dislike travelling (The Accidental Tourist); a restaurant named Thanksgiving (Dinner at the Homesick Restaurant); Abby's feeling that life is "slipping through her fingers" (A Slipping Down Life); memory loss (Noah's Compass); and more. This is a glorious, unsentimental treat for her loyal and attentive readers.
Join our commenting forum
Join thought-provoking conversations, follow other Independent readers and see their replies