A Time of Torment by John Connolly, book review: an adroitly written crime fiction
This bears a strong familial resemblance to whatever the last crime novel was you read
Barry Forshaw
Wednesday 20 April 2016 16:24 Comments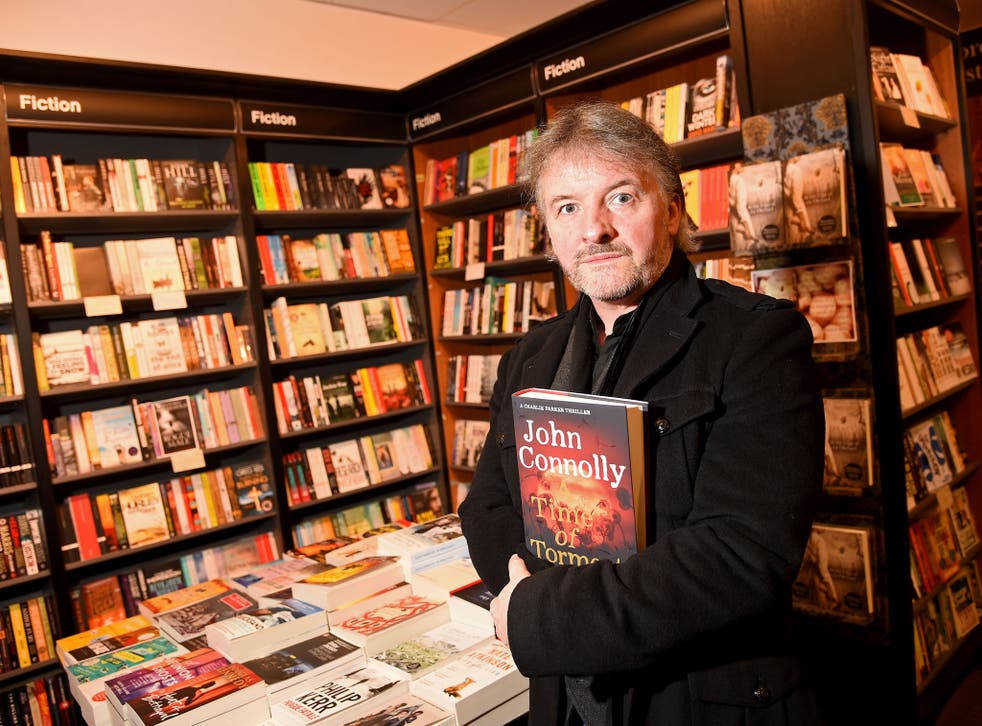 When so much contemporary crime fiction – however adroitly written – bears a strong familial resemblance to whatever the last crime novel was you read, it is particularly invigorating to encounter a writer who reads like nobody else (apart from the odd borrowing from his predecessors of an earlier generation). And those who are in the know about the crime genre are well aware that John Connolly is something singular. An Irish writer who sets his books in the US, Connolly's literary sensibility is closer to that of the fantasy or horror novel than to the world of Raymond Chandler (although Connolly's detective, Charlie 'Bird' Parker, is a direct descendant of Philip Marlowe – and, of course, shares his name with the great jazz alto saxophonist). Over the years, the Parker books have been remarkably consistent, with nary a single dud – although some are more intensely written than others. And, firmly in the former company, the new book, A Time of Torment, is one of the writer's finest achievements, although some may balk at the daunting length (nearly 500 pages — whatever happened to the concise detective novel?).
A central character here is an ordinary man, Jerome Burnel, but one who is obliged to carry thousands of dollars in diamonds for the jewellery stores he manages. He is customarily armed, although hardly at ease with guns. But then chance alters his life irrevocably when he comes across a duo of vicious killers attempting to hold up a gas station. By shooting them, he saves innocent lives and unwittingly transforms himself into a hero. Jerome chafes at this new perception of himself, but finds how quickly a reputation can be destroyed when he is arrested for possession of child pornography. His marriage and his businesses collapse and a nightmare jail term begins in which he is tortured and raped by the appalling Harpur Griffin. Finally released, a broken man, he contacts Charlie Parker, desperate to prove that he was set up. But by the time Charlie takes the case, Burnel has been captured and spirited into 'the Cut'.
In fact, the Cut itself – which is an area of Plassey County in Charleston — is one of the elements that make A Time of Torment among the strongest entries in the Parker canon. Connolly has always been good at the pungent evocation of place, but this self-contained community, almost existing out of time, is particularly striking, even in the Connolly lexicon of a nightmarish, phantasmagoric America. The young men of the Cut are a particularly nasty bunch of criminals, and it is inevitable that Charlie will (as always) end up in some bloody confrontations. If you are a John Connolly or Charlie Parker fan, a recommendation for this one is unnecessary — you will be adding it to your bedside table. But, as the saying goes: new readers — start here.
Hodder & Stoughton, £13.99
Register for free to continue reading
Registration is a free and easy way to support our truly independent journalism
By registering, you will also enjoy limited access to Premium articles, exclusive newsletters, commenting, and virtual events with our leading journalists
Already have an account? sign in
Join our new commenting forum
Join thought-provoking conversations, follow other Independent readers and see their replies