Alan Martin, Jamie Hewlett and others, 21st century 'Tank girl: Mad Max meets Whizzer and Chips', book review
'If you can remember Tank Girl's Nineties properly, then you really weren't doing it right'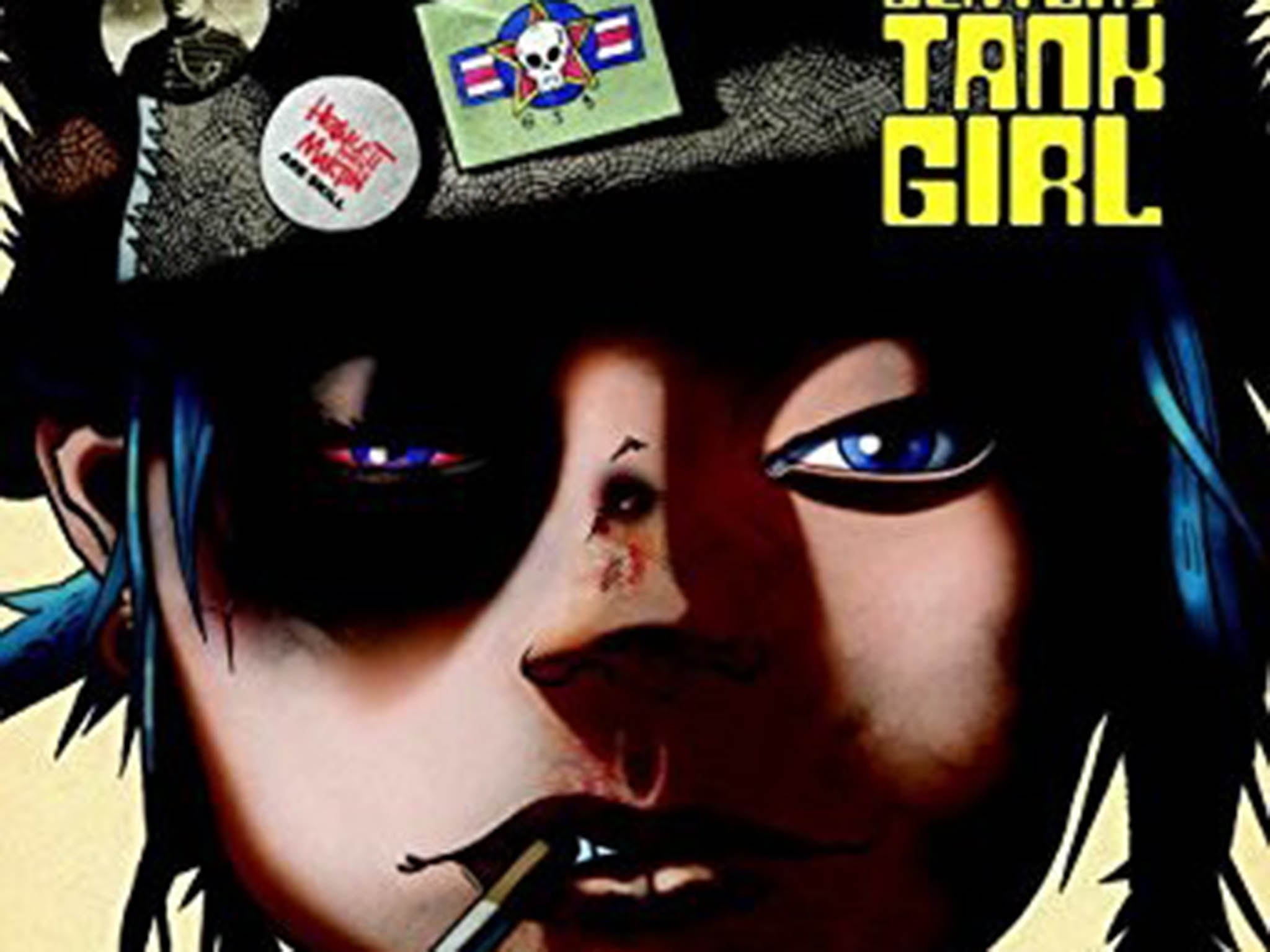 Ah, Tank Girl. Born in 1988, in the British indie comics magazine Deadline, but really a child of the Nineties. Like Vietnam, you really had to be there to fully appreciate what Tank Girl was all about. And, a bit like the Sixties, if you can remember Tank Girl's Nineties properly, then you really weren't doing it right.
Tank Girl was a chain-smoking Riot Grrrl who shaved her head, wore big boots and carried unfeasibly large guns. She drove a tank across what might have been a post-apocalyptic Australia, but her humour was specifically and undeniably British.
She seemed to start off as some kind of agent carrying out implausible missions, then began a relationship with a mutated kangaroo called Booga who dressed as though he'd just got off the milk train from Madchester. After that, things got properly weird.
It came across like Mad Max crossed with Whizzer and Chips and read out loud on Tiswas by Huffty off The Word. And if none of that makes the slightest bit of sense to you, then don't worry. It wasn't really meant to.
You might know Tank Girl through the 1995 movie, which kind of but didn't quite capture the anarchic joy of the comic strip. It was unlikely that a film ever could do Tank Girl justice, because the comics were a psychedelic punkish mess – in the nicest possible way – that threw logic and narrative flow out of the window along with Tank Girl's cigarette butts.
You might also know her via Jamie Hewlett, the original artist who, along with the writer Alan Martin, created her for Deadline. Hewlett went on to form Gorillaz with Blur's Damon Albarn, creating the distinctive look for the "cartoon band" which was honed in his years doing Tank Girl.
Tank Girl pretty much summed up the Nineties, an often nonsensical post-club daze where the edginess was tempered by the fact that everyone was really everyone's best mate, honest. It was infused with those pre-9/11 years where an optimism about the future that seems almost naive and childlike today was rife, and even the vague post-apocalyptic future imagined in Tank Girl was still like a never-ending rave.
Tank Girl was a feminist icon in the years when feminism meant ladettes, who drank pints and weed in the men's toilets in clubs.
That was then. But is there a place for Tank Girl in the dog-days of 2015?
Martin and Hewlett are back with more adventures, their ranks boosted by comic talent that includes – most excitingly for those of us who remember those Deadline days – the artist Philip Bond. However, the world's changed, as have comics. Feminist comic characters are no longer an indie novelty – women are representing in some of the best comics from Marvel and DC.
Yet here, from the very first panel of the opening page – in which Tank Girl is shown piloting a spaceship that's modelled with unalloyed delight on the male genitalia, it's apparent that the dirty old beer-stained magic is back.
Tank Girl doesn't make any more sense, thank God, and reading her new adventures it becomes somewhat apparent that we've never needed her more. So, welcome back Tank Girl – now let's get the hell out of her way.
21st century Tank girl, by Alan Martin, Jamie Hewlett and others. Published by Titan books, £16.99
Join our commenting forum
Join thought-provoking conversations, follow other Independent readers and see their replies