All the Madmen, By Clinton Heylin
Liz Thomson
Friday 09 March 2012 01:00 Comments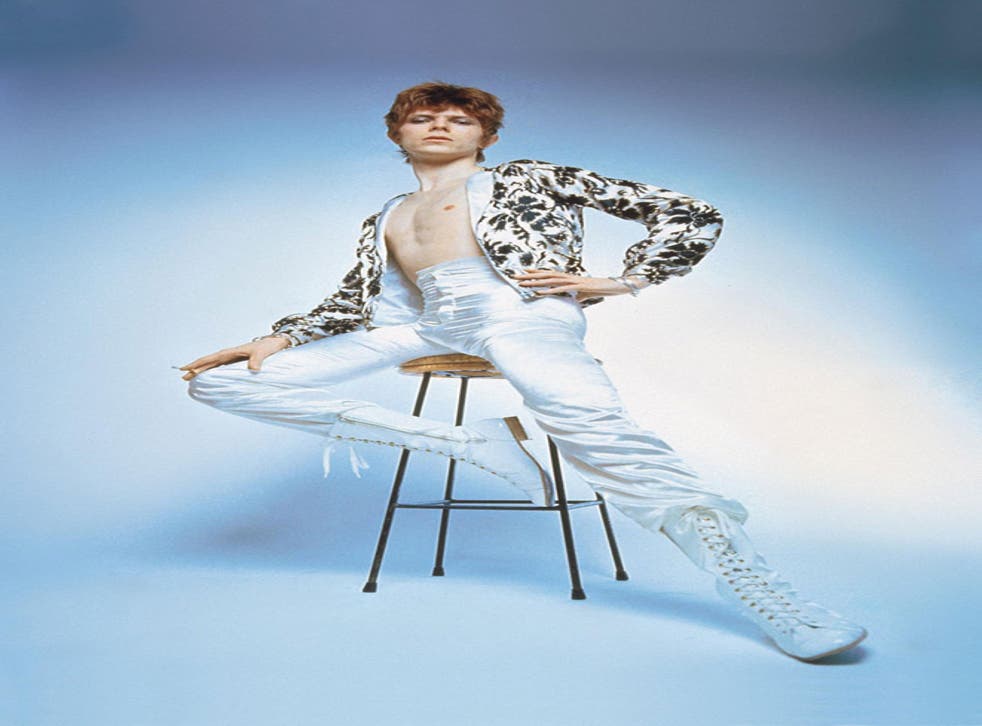 In his acknowledgments, Clinton Heylin, self-styled "world's greatest rock biographer", thanks his editor Leo Hollis "for believing in the idea and seeing it through to publication". There's no thanks for advice on shaping the text itself, and readers of this book will surely wonder if Hollis, a writer as well as an editor, was allowed to do either.
Heylin's thesis, in this "journey to the dark side of British rock" from The Kinks to Pink Floyd, is that "between 1967 and 1973, at an unprecedented height of international influence for English song, its songwriters addressed (usually from direct personal experience) the subject of madness in their disordered droves". However, "no one has yet attempted to draw an indelible line connecting the drugs and madness of the era to the music that emerged". The book is titled after a song from The Man Who Sold the World by David Bowie, who had a schizophrenic brother and aunt, and wondered "how near the line I was going and how far I should push myself". Almost too far, with the drugs and the alter egos. Family madness provided an excuse when Bowie felt the need to explain himself, as he frequently did.
Heylin, much given to claiming firsts and exclusives, begins his difficult-to-read thesis with a canter through the works of Michel Foucault and, in particular, RD Laing, "the trendmeister" who saw schizophrenia "not as a psychiatric disability but as one stage in a natural psychic healing process". To Laing Pink Floyd's Syd Barrett may or not have been introduced by Peter Jenner, the band's manager. Roger Waters and Dave Gilmour are criticised for their treatment of Barrett, effectively accused of sabotaging his life and career. Heylin's approach with pretty much everyone is to damn with faint praise, whatever the talent. Van Morrison is written off as "an undiagnosed Asperger case" given to self-medicating.
For a while, there is less of Heylin's faux hipster slang here. Yet no one has seen fit to prune his excessive use of alliteration ("zenith of their ziggurat"; "doleful ditties on ditzy dames") or pomposity and wordiness. Carnegie Hall is an "esteemed enclave of the arts" where two Kinks' shows "were as different as chalk and Camembert". For many rock stars, "hubris was a Greek starter". Characters don't explain, they "explicate". Meanwhile, punctuation is often awry and there are numerous examples of negligent proof reading. We meet Roger "Walters", a hitherto unknown member of Pink Floyd, while "The Seeker" is a song by a band named The Oo. Who?
As usual, the author adopts a censorious tone that often seems implicitly right-wing. True, rock stars with too much money, too many flunkeys and "the latest grateful orifice" frequently bring about their own downfall, but that doesn't mean that good music isn't produced amid all the craziness, as Amy Winehouse proved. Some emerge older, wiser, cleaner – still with talent, demonstrating that, sometimes at least, "the road of excess leads to the palace of wisdom" but mostly that "nothing succeeds like excess".
Register for free to continue reading
Registration is a free and easy way to support our truly independent journalism
By registering, you will also enjoy limited access to Premium articles, exclusive newsletters, commenting, and virtual events with our leading journalists
Already have an account? sign in
Join our new commenting forum
Join thought-provoking conversations, follow other Independent readers and see their replies