Among the Hoods, By Harriet Sergeant
A candid, and deeply affecting, report of one woman's encounter with a street gang
Christina Patterson
Thursday 19 July 2012 20:42 Comments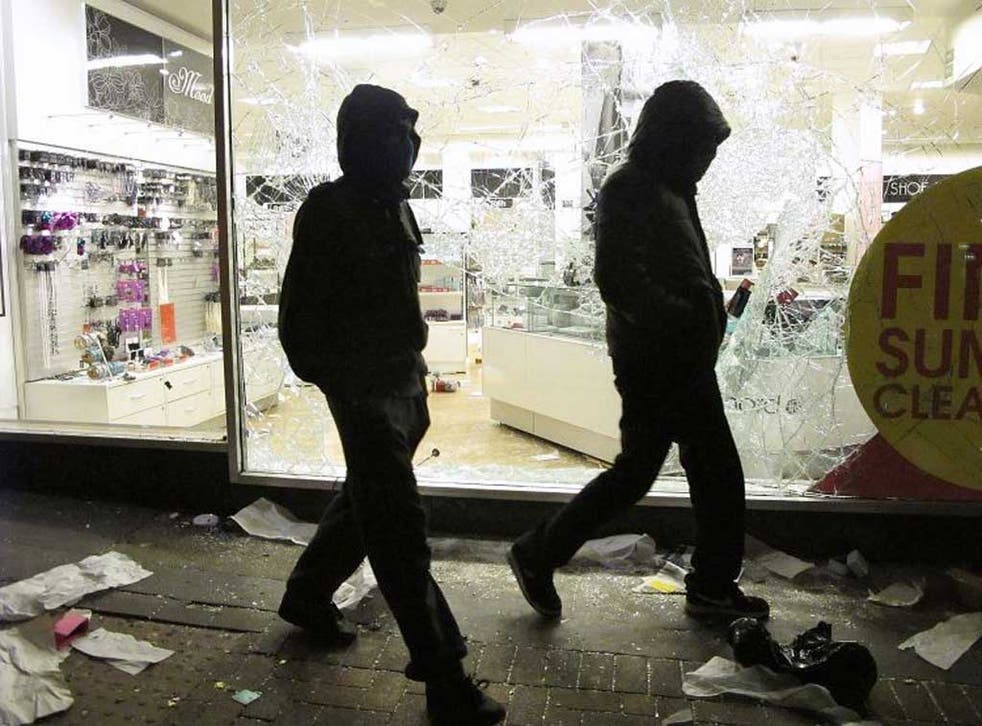 During last year's riots, Harriet Sergeant had a phone call. It was from an 18-year-old friend called Mash. "There's all these people I don't know," he said, as he watched people looting an electrical shop in Clapham, "and it doesn't matter. Today," he said, "I can go anywhere".
Normally, he can't. Normally, he, and Sunshine, and Bulldog, and Tuggy Tug, and the other members of the gang Sergeant met on a South London street three years before, can't leave an area covering more than a few streets. They can't leave it because, if they do, there's a strong risk they'll die.
Sergeant met them because she was writing a report for a think-tank on why so many white working-class and black Caribbean boys fail at school, and in life. When she met them, she shared many of the views of the right-wing press she wrote for: about feckless parents, absent fathers and the need to be tough on crime. But that meeting was the start of a journey that was to change her thinking, and life.
Even on that first meeting, she learnt a lot. She learnt that the boys were always hungry, because no one ever fed them, though the mother of one of them sometimes gave him money for crisps. She learnt to understand the street slang they all spoke instead of the English they couldn't, or could barely, read or write. She learnt that they spent their time mugging strangers and that they all believed that "no one could be 'legit' and survive".
She sets out, as she gets to know them better, and take them out for meals, which seem the only proper meals they ever eat, to prove them wrong. She assumed, she says, that she "would be the one doing the influencing". She could not "have been more wrong". But as she watches the boys struggle against odds that most of us couldn't even dream of, she begins to feel her hopes for them drain away.
"I didn't want this life," says Bulldog, the only white member of the gang, who watched his stepfather try to kill his mother when he was four, and who was sleeping in the ticket booth at Waterloo when he was 11. "It just happened". As Sergeant learns more, she sees that it does.
She sees that talking about "absent fathers" doesn't make sense when babies are born to teenagers who aren't in relationships because it's the best economic decision they can take. She sees what happens when boys "in care" are "looked after" by female social workers who hardly ever see them, and never outside their paid hours. And what happens when 18-year-olds who have never been shown how to do anything are suddenly told they're on their own.
The tale of Sunshine, and Bulldog, and Tuggy Tug, and their friendship with a middle-class, middle-aged woman, might be gripping even if written by someone who only wrote quite well. But Sergeant doesn't write quite well. Her prose is clear, and rhythmic, and strong. Sometimes, she allows herself a moment of wry humour: when Tuggy Tug offers to steal a disability parking permit for her and "for a moment I was tempted"; when she thinks the boys might be able to do some gardening, but what was needed was "a garden without a house".
Sometimes, she allows herself a flash of lyrical beauty. The view on a trip to Richmond with the boys, which might as well, for them, have been a trip to Mars, "was hazy with warmth and the pink smudge of cherry blossom". Tuggy Tug gets chatting to a woman with a dog. He "knew the price of a bullet," but his "day was made when a stranger showed him how to stroke a poodle".
By the end of the book, and a story which has taken all of these boys further down their terrible path, Sergeant realises that, in the battle between the "legit" world and the criminal one they live in to survive, she's "on their side". By the end, we are too. If you read it, it will make you cry. It will take a lot more than tears to salvage the lives of these children we betray, but someone caring would, at least, be a start.
Register for free to continue reading
Registration is a free and easy way to support our truly independent journalism
By registering, you will also enjoy limited access to Premium articles, exclusive newsletters, commenting, and virtual events with our leading journalists
Already have an account? sign in
Join our new commenting forum
Join thought-provoking conversations, follow other Independent readers and see their replies