Amy Liptrot, The Outrun: 'Orkney: the perfect cure for a life on the edge', book review
The Outrun is really her account of her return to Orkney and an exploration of the power of nature in beginning to heal her own injured body and mind.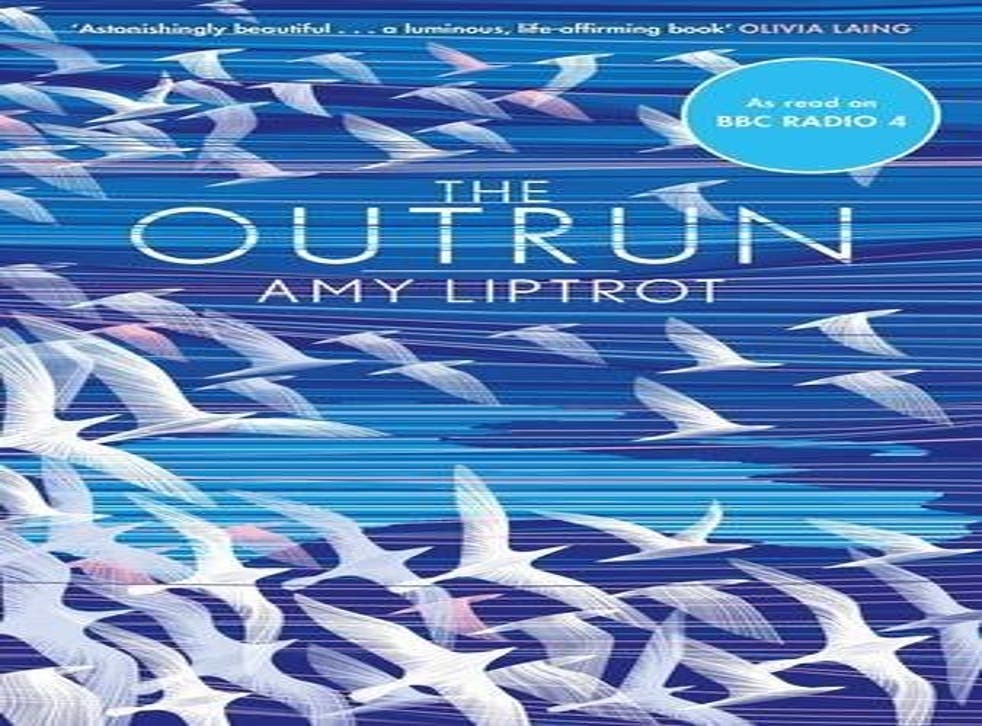 Amy Liptrot has lived her life on the edge of things, both literally and metaphorically. The Outrun, her beautiful first book, gives a wonderfully evocative account of both, blending searing memoir with sublime nature writing, and coming up with a unique piece of prose that amounts to a stirring personal philosophy of how to live.
Liptrot grew up on a remote sheep farm on the west coast of the Orkney Mainland, exposed to the wind-hammered elements, her father's periodic bouts of mental illness, and that strange mix of yearning and self-reliance that comes from isolated living.
As a frustrated teenager she moved to London, seeking the thrills that her upbringing had denied her, but an addictive personality saw her gradually slip into alcoholic chaos.
The Outrun is really her account of her return to Orkney, now sober but struggling to come to terms with that fact, and an exploration of the power of nature in beginning to heal her own injured body and mind.
The passages detailing the author's descent into drink are raw and powerful and are delivered without histrionics or melodrama, Liptrot letting the simple facts of her addiction shine a light on her desperate situation.
It is a familiar trajectory, but the author's lucid depiction really drives home the easy way in which any of us could slip in similar fashion.
Her return to the Orkney of her childhood is far from a simple remedy, though, and she constantly battles with memories of her previous life.
At times, her relationship to alcohol feels like the aftermath of a divorce or a bereavement, intense longing mixed with deep worry about losing her sense of self without her previous crutch.
And the author still finds herself constantly looking for the edge of things.
The 15 best opening lines in literature

Show all 15
So, she goes wild swimming in the freezing Atlantic Ocean, goes out in search of the Northern Lights whenever there are local reports of sightings, and moves from the relatively accessible childhood farm to a cottage on the most northerly and remote of the Orkney islands, Papay.
Dovetailing subtly with her own experience is Liptrot's experience of Orkney.
Her descriptive writing of the islands and their wildlife absolutely sizzles, a scintillating mix of clear-eyed insight and poetic heart. She ties in elements of myth and fantasy, some of the islands' remarkable history, and her own visceral experience to create something as compelling as any thriller.
At one point Liptrot gets a seasonal job for the RSPB searching for that highly elusive bird, the corncrake.
The job entails driving around at night, stopping periodically in the eerie Orcadian twilight, and just listening for long periods of time, hoping to hear a familiar plaintive mating cry. The fact that she manages to make this chapter thrilling, heart-breaking, and uplifting at the same time is testament to Liptrot's power as a writer.
Amy Liptrot is the real deal, a writer whose voice seems fully formed on the page, and I can't wait to read what she writes next.
The Outrun, by Amy Liptrot. Canongate £14.99
Register for free to continue reading
Registration is a free and easy way to support our truly independent journalism
By registering, you will also enjoy limited access to Premium articles, exclusive newsletters, commenting, and virtual events with our leading journalists
Already have an account? sign in
Register for free to continue reading
Registration is a free and easy way to support our truly independent journalism
By registering, you will also enjoy limited access to Premium articles, exclusive newsletters, commenting, and virtual events with our leading journalists
Already have an account? sign in
Join our new commenting forum
Join thought-provoking conversations, follow other Independent readers and see their replies