Anatomy of a Scandal by Sarah Vaughan, book review: Hyped psychological thriller that's full of twists and turns
Vaughan's take on the 'marriage thriller' is both meatier and timelier than previous incarnations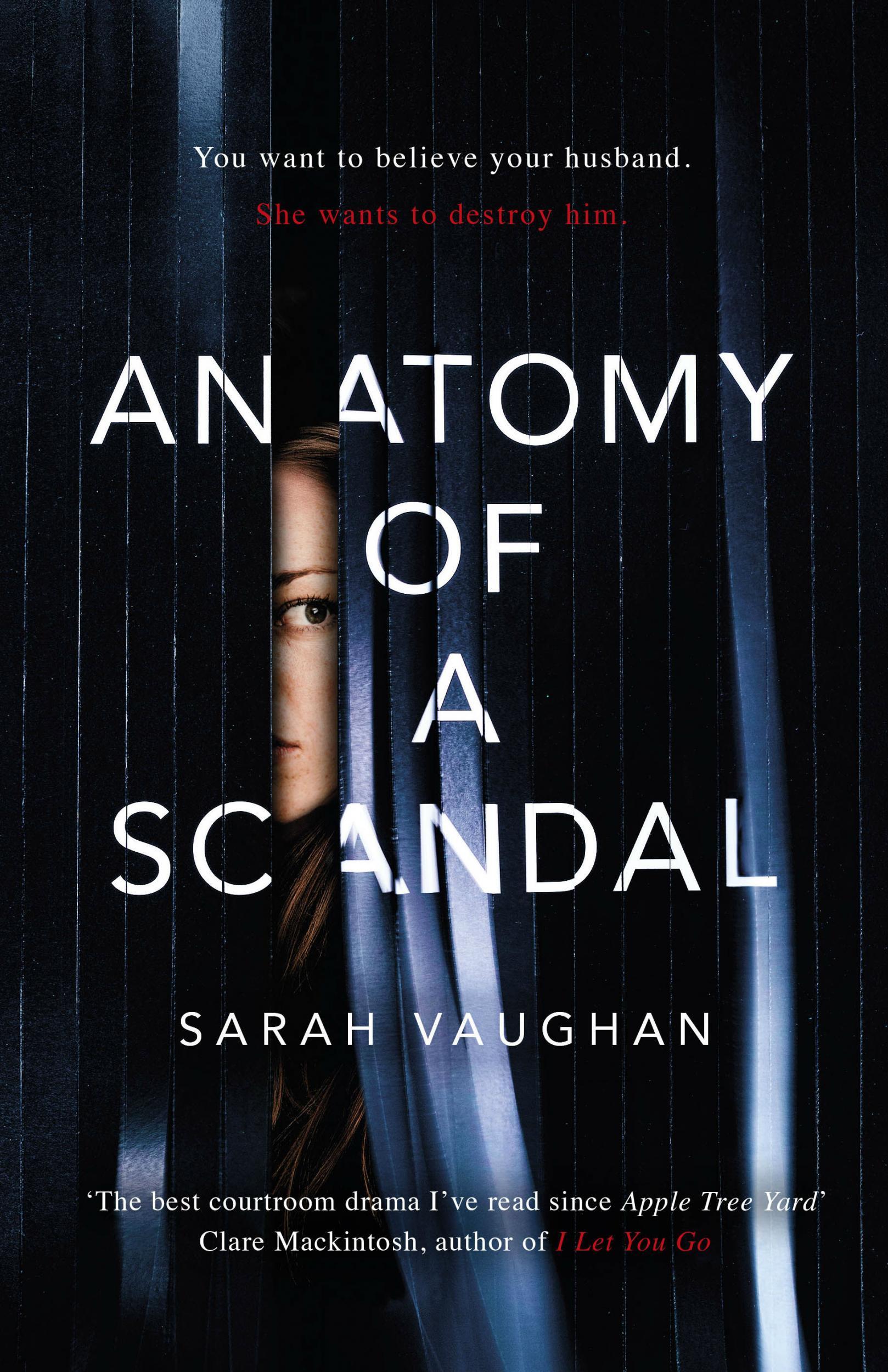 Seems like the much discussed 'marriage thriller' is still going strong if Sarah Vaughan's Anatomy of a Scandal – the first of this year's hyped psychological thrillers – is anything to go by. After the hugely successful first flush, the genre quickly lost its edge, but Vaughan's take on the classic formula is both meatier and timelier than previous incarnations.
The story begins with Kate, a young, ambitious QC who's made her name prosecuting the very worst sexual assault cases. Kate, however, is single – a divorcee, the kind of woman people describe as married to her job – she's not the 'wife' in this set-up. That role falls to Sophie, a West London-based stay-at-home mother of two (helped by an au pair, of course) and wife to James Whitehouse. James has always been the golden boy, born with a silver spoon in his mouth, educated at Eton and Oxford (where he met Sophie), he then made some money in the city and is now a junior Home Office minister – Tory, obviously – and "confidant" of the PM, Tom Southern. James and Tom have kept each others' confidences since they were teenagers – for much of the book we're teased by mysterious mentions of an incident that occurred while both were members of the Libertines, an exclusive Oxford dining club modelled on the real-life Bullingdon Club – and the PM is known for his loyalty. Recent events are going to test this bond though. James had an ill-advised affair with his 28-year-old aide, Olivia, and the papers have got hold of the story. Sophie's world comes crashing down around her, but she puts on a brave face and rallies. Then Olivia accuses James of rape.
In taking its subject as an assault that's not perpetrated by a faceless stranger in a back alley holding his victim at knifepoint, but rather by someone the victim knows – "a rape committed by a personable, attractive, dare I say it, middle-class professional who has already had a relationship with the complainant; the sort of man you might acknowledge in the street or at the school gate; that you might be happy to have for dinner or to introduce to your kids or parents" – it's easy to call Anatomy of a Scandal the #metoo marriage thriller. Ultimately though, the rape in and of itself – and whether, indeed, it was rape (though this question adds some extra tension) – isn't the point. It's a symptom of a certain type of toxic masculinity that's bred by institutionalised male privilege, and in her critique of these societal structures, Vaughan's novel is actually much more reminiscent of Elizabeth Day's recent The Line of Beauty-inspired psychological thriller set amongst the Notting Hill Set and the corridors of Whitehall, The Party. Though in as much as it's a courtroom drama, there are also strong echoes of Louise Doughty's Apple Tree Yard here too. If you liked either of these books, you're sure to enjoy Anatomy of a Scandal, especially since it's well written, pacy, and full of twists and turns.
'Anatomy of a Scandal' by Sarah Vaughan is published by Simon & Schuster, £12.99
Join our commenting forum
Join thought-provoking conversations, follow other Independent readers and see their replies