Architecture's Evil Empire?, By Miles Glendinning<br />A Guide To The New Ruins of Great Britain, By Owen Hatherley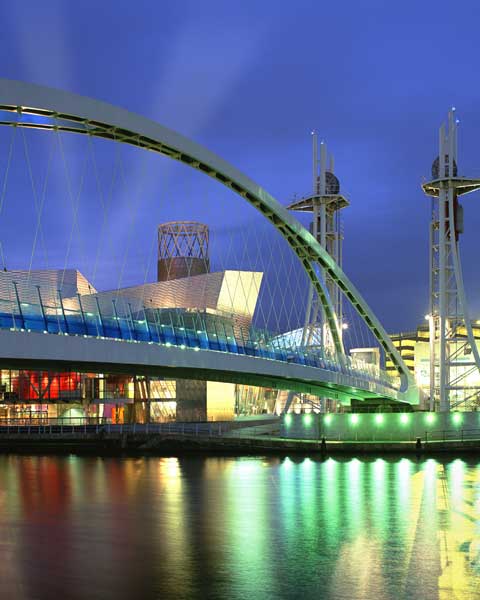 In a world driven by economic savagery, hearts of darkness more mendacious than Conrad's original, and a globalised Tourette's Syndrome of texts, Twitter and Facebook, is there any point in thinking seriously, rather than entertainingly, about architecture? It has become a whipped-dog subject, virtually devoid of manifestos, heavy on irony and bottom-line issues. Two engrossing books, one examining the pathology that has produced icon-mania, the other a vivid motormouth travelogue through 12 British towns and cities, try very hard to imagine that architecture's often servile 21st century inertias can be reversed.
Miles Glendinning, director of the Scottish Centre for Conservation, and Owen Hatherley, whose byline has added an intellectual chutzpah to the pages of Building Design magazine, are relatively young; and yet they read like passionately articulate Nam veterans reporting bitter truths from the architectural Hués and Da Nangs of places like Manchester, West Bromwich and Cambridge.
It is always a battle to create properly engaging architecture because the combination of design imagination and client profitability is a fundamentally autistic construct. The ability of architects to influence clients and planners is being profoundly eroded by Big Money pedalling trivialised socio-cultural "aspirations". It is not the most intelligent architects and cultural informants who decide our future urban tableaux, but Tesco, Urban Splash and their replicants.
Glendinning's polemic, Architecture's Evil Empire?, argues that the "spectacularisation" of architecture creates alienated places and people. Late 20th-century modernist architecture's failure to give form to a humane socio-industrial revolution collapsed in the 1980s and 1990s into a veneration of inherently capitalist design geniuses. Their arbitrarily flamboyant buildings have little social or historical integrity. Glendinning marshals his arguments deftly and his quoted material burns bright. Here's the architect Peter Eisenman: "We're at the endgame of modernism – you might say we're in the rococo period. Zaha Hadid, Frank Gehry, Jean Nouvel – everything is becoming more and more spectacular. And the problem with a society of the spectacular is that it creates passivity".
It's not architectural icons that Glendinning fears most, but the hidden iceberg of decadent causes and effects on which they perch. What he doesn't emphasise, and perhaps should have, is that many architects are surely bored or depressed about the meaning of design "creativity" in the 21st century. The uber-saavy Rem Koolhaas's response to the violent surf of corporatism and information is to generate equally complex storms of data and architectural form.
"The issue is much more one of planning rather than just architecture," argues Glendinning. "We need to establish flexible frameworks of planned coordination within cities and regions that steer between the alienating planning megalomania of Old Modernism and the scenographic fundamentalism of New Urbanism, with the aim of embedding individual developments in a sense of place". Alas, the physical form and cultural ambience of many places in Britain, as Anna Minton revealed in her recent book Ground Control, are already controlled by perceived security issues rather than a yearning for thoroughly considered architectural regeneration, or even basic urban civility.
Owen Hatherley is not entirely civil; he is restless and willingly fractured, intellectually and emotionally, he is a fulminating critic-cum-flâneur. In A Guide to the New Ruins of Great Britain, his loves and despairs generate stimulating ideas, chips from shoulders, and obsessively detailed descriptions of movements through the towns and cities he visited with his photographer, Joel Anderson. This is fear and loathing in Lost Albion riffed by a quainter version of Hunter S Thompson.
The writing is dense and chimerical – academic appraisal followed, for example, by thoughts about the Sheffield or Manchester music scenes, then a brilliant barb. Sample: "It's difficult to imagine what the ruins of New Labour could possibly inspire – but in places like the Green Quarter or Salford Quays you can almost hear the outline of it, the sound of enclosure, of barricading oneself into a hermetically sealed, impeccably furnished prison against an outside world seldom seen but assumed to be terrifying".
Hatherley's "new ruins" are the corrupted body-parts of Britain's trumpeted urban renaissance. "British cities," he says, "deserve better than to be reduced to a systematic regeneration formula of 'stunning riverside developments' and post-industrial leisure in the urban core and outside it a sprawl of distribution sheds, retail parks and reduced versions of the houses of 150 years ago". He occasionally blows a fuse. Can the landscape of Atterscliff really seem "sexualised"? And how, exactly, were the glassy arcades in some Yorkshire towns a "main reason" for the writings of JB Priestley, David Peace and Jarvis Cocker?
Nevertheless, many of Hatherley's combative conclusions – particularly on Manchester, Sheffield, Southampton and Newcastle – are interesting, if sometimes hazed by his grapeshot literary manner, and a tendency to present himself as a naughty class-warrior (most predictably in Cambridge). In their very different ways, these are two admirable books whose ideas ought to provoke fresh debate about our relationships with buildings and places. One must hope that ours is not already a land of terminally lost content in which, to paraphrase Hatherley's beloved Joy Division, architecture will tear us apart.
Join our commenting forum
Join thought-provoking conversations, follow other Independent readers and see their replies