Arctic Summer by Damon Galgut, book review: A passage to EM Forster's psyche
This fictionalised account finds unrequited love shaping the author's creative instinct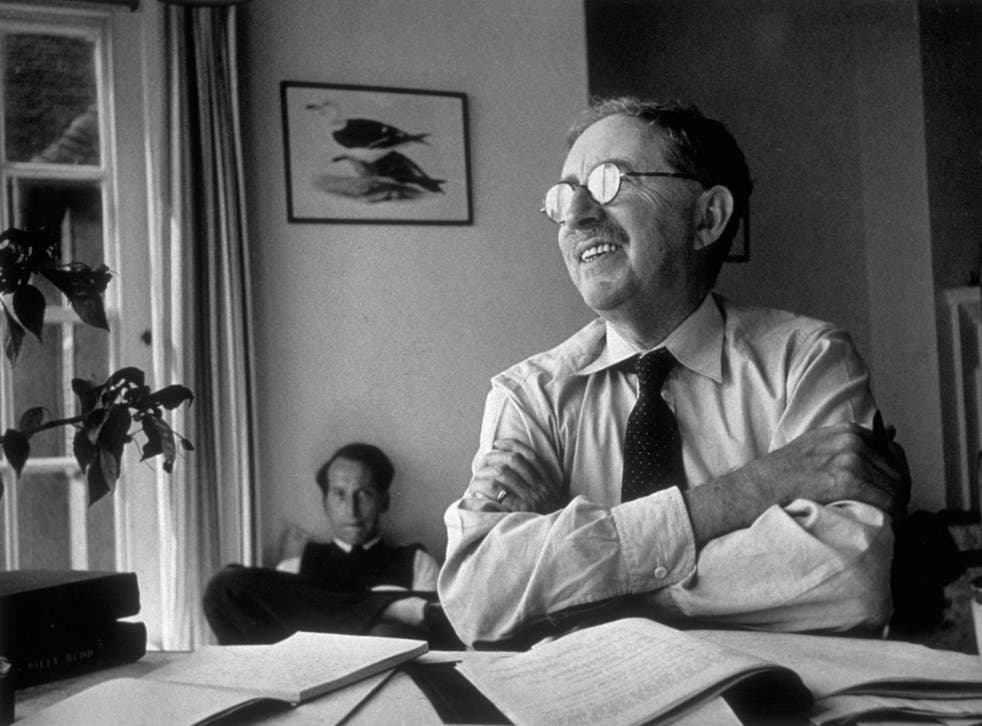 The new book from the South African writer Damon Galgut takes as its inspiration the simple dedication in one of EM Forster's most famous novels.
"To Syed Ross Masood and to the seventeen years of our friendship" is the tiniest of clues as to where A Passage to India began.
It is a detail explained in the excellent – if plot-spoiling – introduction to the Penguin Classic edition. But Galgut takes it further, exploring the nature of friendship, inter-racial understanding (and misunderstanding), homosexuality only years after the jailing of Oscar Wilde, and the act of literary creation itself in Arctic Summer, his fictionalised account of how EM Forster came to write the novel famously filmed by David Lean with an Oscar-winning performance by Dame Peggy Ashcroft.
Forster, known to friends and family by his middle name Morgan, met Masood when he arrived to take Latin lessons before going up to Oxford, and the writer was to fall head over heels with the young Muslim noble. The love was painfully, and sometimes carelessly, unrequited, but they became close friends and it was Masood who insisted the Englishman must not only visit India but write about it.
But, as already suggested, Arctic Summer, named after the unfinished Forster novel which some believe might have been his masterpiece, is more than the story of the writing of a novel. Instead the struggle to write is also the battle to overcome the almost paralysing shame he felt at being gay – or, in his terminology, a "minorite". He might have been friends with bohemian Bloomsbury types in Virginia and Leonard Woolf, but he lived with his mother in a Home Counties society of "deadly properness". Only with her death does he "breathe more easily".
Until then, Arctic Summer is dominated by the writer's loneliness – "now so big that it had become his life" – and his desire to live life more fully. As imagined by Galgut, Forster fears his own lack of experience mars his work, that his failure of nerve in love is a lack of courage that also blocks him from being a proper writer.
Over more than 350 pages, however, the diffident Englishman of Galgut's imagination does connect. If his first voyage to India 1912 provokes only frustration that Masood does not reciprocate his feelings, Galgut delicately traces subsequent encounters that, he suggests, do enable Forster to live more fully, most notably when a posting to Egypt with the Red Cross during the First World War finally provides the chance of fulfilment with a tram conductor with whom Forster maintains contact until the man's early death.
Galgut's knowledge of his subject seems completely absorbed and lightly worn. Diehard fans will enjoy, I assume, many moments of smug pleasure at spotting biographical details later carefully deployed in the fiction.
There are the easy references to Forster's best-known books, including non-fiction, such as his guide to Alexandria, At other points, journalistic nosiness prompted spot-checks, so I can report that his friend, Goldie, genuinely was the architect of the League of Nations.
And Arctic Summer pushes the reader to return to A Passage to India itself. Half-conscious of the carefully laced, and acknowledged, echoes, I re-read the story of Miss Quested, Aziz, Mrs Moore and Fielding for the first time in years to see how Forster – as evoked by Galgut –forged a narrative out of the people and incidents of his travels. Forster's friend Malcolm, who was unpopular because he befriended Indians, is evidently the model for Fielding. Names, such as Godbole, are salted away for use, even if the characters bear no resemblance to their real-life counterparts.
Arctic Summer reveals much may lie behind a dedication. Galgut dedicates it thus: "To Riyaz Ahmad Mir and to the fourteen years of our friendship."
Register for free to continue reading
Registration is a free and easy way to support our truly independent journalism
By registering, you will also enjoy limited access to Premium articles, exclusive newsletters, commenting, and virtual events with our leading journalists
Already have an account? sign in
Register for free to continue reading
Registration is a free and easy way to support our truly independent journalism
By registering, you will also enjoy limited access to Premium articles, exclusive newsletters, commenting, and virtual events with our leading journalists
Already have an account? sign in
Join our new commenting forum
Join thought-provoking conversations, follow other Independent readers and see their replies