At Night by Dixe Wills, book review: Nature, darkness, ripping yarns, and ingots of history
An illuminating account of Britain after dusk that occasionally gets lost in the dark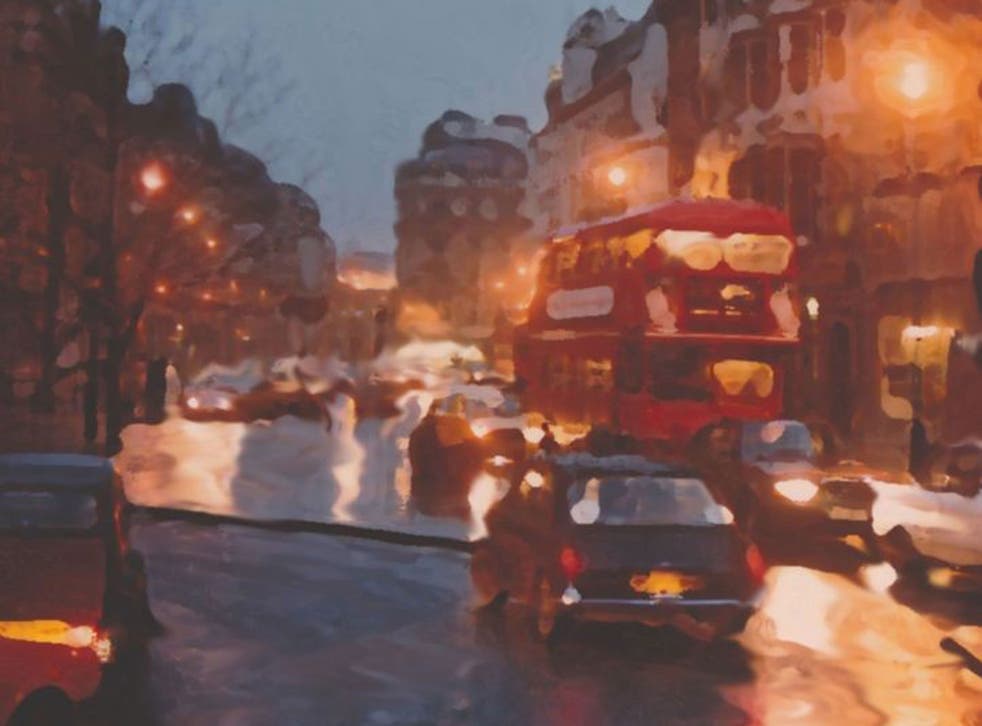 If a writer pumps up the volume of a book's ideas or impending events from the very first sentence there's a risk of a subsequent literary burst tyre. Franz Kafka's Metamorphosis maintained the brutally surreal nature of its opening line: "As Gregor Samsa awoke one morning from uneasy dreams he found himself transformed in his bed into a gigantic insect."
Dixe Wills' At Night is not meant to be high literature, and opens much too dramatically: "Night is a magician. A place familiar to us in daylight can seem suddenly strange and unknown beneath the velvet cape of darkness – a whole new mysterious entity brought into being by some subterfuge of the dark arts."
Alas, the nearest we get to these unearthly conditions is in the first chapter, which begins: "The Devil rides out on Dartmoor. Or at least he does at night – as one might expect of someone who styles himself the Prince of Darkness." It was actually John Milton who called Satan the Prince of Darkness, in Paradise Lost. It's a pity that Wills sometimes fluffs up his narratives about places, nature, and human reactions to them with this sort of cliché, because it produces two kinds of writing in At Night: interesting and irritating.
Fortunately, the former by far outweighs the latter, and Wills' self-deprecation and sense of comedy is a big plus; his chapter on the Dunwich Dynamo 100-mile mass night bike ride is pure Monsieur Hulot – in a good way.
He sets out his dark materials in two segments, dealing with landscape and travel, and their chapters cover a range of night settings – island, forest, mountain, sky, train, and so on.
He mixes detailed descriptions of these scenes with chunks of history about them, delivered in a popular prose style; very occasionally, it feels as if the ye olde stuff has been jammed in as padding.
When Wills describes nature in a carefully detailed way, his knowledge and passion are engaging, and sometimes reminiscent of Roger Deakin's lauded ruminations on nature. Wills' take on the allegedly haunted Wistman's Wood on Dartmoor is nicely weighted, as are his observations on the shadowy flora and fauna in Sherwood Forest, birds like the Manx shearwater, and in descriptions of the night scenes in Galloway Forest Park, one of Britain's designated Dark Sky Parks. The deliberately stop-start chapter covering his journey on the Caledonian Sleeper train from Fort William to London is pleasingly eccentric, and rather touching.
At Night will appeal to those attracted to nature, darkness, ripping yarns, and ingots of history; although, at times, one suspects Mr Bean to have been hired as Wills' editor. "Bicycles had flopped down everywhere like exhausted pit ponies." A bicycle is nothing like a pit pony. Delete! "I passed a brace of chicken emporia, one of which was still open and blazed with light of eye-aching intensity but was museum empty." Except that it's a takeaway, not a museum and, in any case, museums are often jam-packed. Delete!
But the truer character of At Night is encountered in sentences like this: "It was, then, with no little sense of contentment that I unpacked my bits and pieces from my pannier – a smoothie of Polish origin I had purchased in a corner shop, some nuts and raisins, and my radio – and sat down on the floor to witness the storm taking out its fury on my new world."
Register for free to continue reading
Registration is a free and easy way to support our truly independent journalism
By registering, you will also enjoy limited access to Premium articles, exclusive newsletters, commenting, and virtual events with our leading journalists
Already have an account? sign in
Register for free to continue reading
Registration is a free and easy way to support our truly independent journalism
By registering, you will also enjoy limited access to Premium articles, exclusive newsletters, commenting, and virtual events with our leading journalists
Already have an account? sign in
Join our new commenting forum
Join thought-provoking conversations, follow other Independent readers and see their replies