At Night We Walk in Circles, By Daniel Alarcon: Book review - A hyped but graceful second novel that aims for the head over the heart
James Kidd
Friday 17 January 2014 20:00 Comments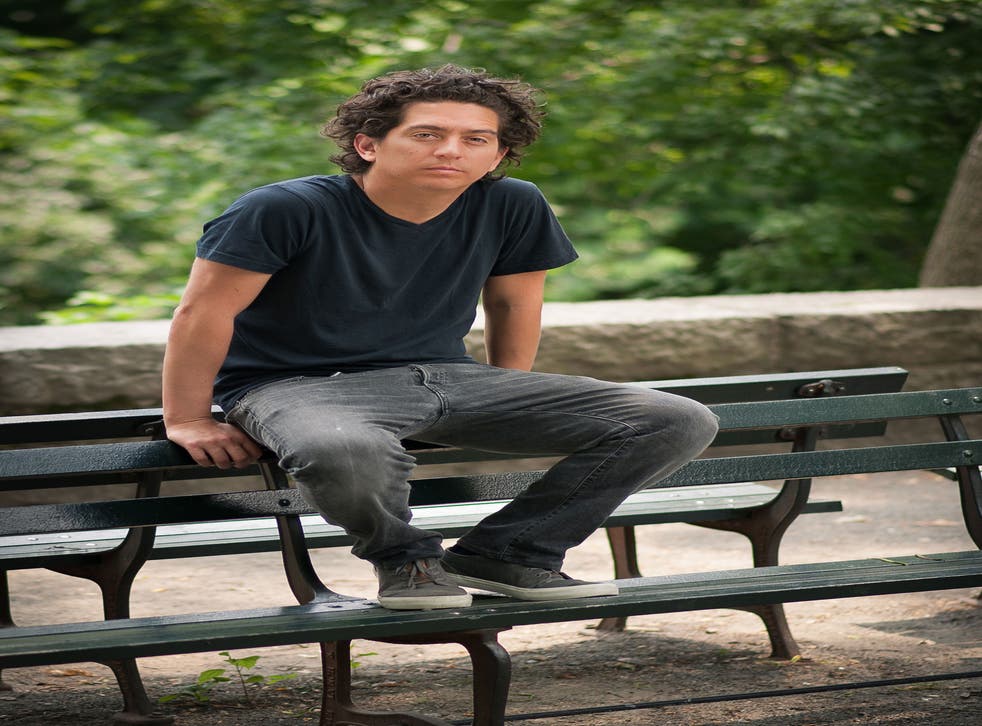 Daniel Alarcón's second novel arrives in Britain heralded by the familiar sounds of hype. The New Yorker listed him among their best novelists under 40, and he is one of 'Bogota's 39' which promoted rising stars from 17 Latin American nations. His writing appears in the usual hip locales: McSweeney's, n+1, and Harper's.
It is, then, tempting to read the opening chapters of At Night We Walk in Circles with feelings of pre-emptive déjà vu. There are cool, teasing epigraphs – Ionesco and, more pointedly, Guy Debord – that seem de rigueur in contemporary American fiction. The plot blends art, politics, love, and friendship into a smooth Kafkaesque paste: an avant garde theatre troupe, Diciembre, tours an unnamed Latin American country. High brow meditations shadow box with a murder mystery that keeps the mental wheels turning along with the pages.
Alarcón's ingenious, looped narrative carries echoes of Beckett, Borges and Bolaño. There are hints of Kundera in the concise treatises on erotics, rebellion and laughter. There is even, perhaps, whispers of Woolf's Jacob's Room: our central, enigmatic hero (a naïve actor called Nelson) is reconstructed by the fragmentary accounts of others, including a not unimpartial narrator.
But as the story unfurls, Alarcón proves that he is not just another young American hoping that immersion in modern masterpieces (often in translation) will lend him gravitas. Born in Peru, the probable inspiration of his unidentified setting, he knows his terrain intimately: the vivid scenes inside the grim Corrections prison were researched first-hand, and linger in the memory.
Yet, this is a novel that feels no compunction to declare its political, cultural and geographical contexts explicitly, but expresses them instead through character, action and description: the protagonists in conflict with their desires and histories; the small towns with dwindling, aging populations whose children have fled to the cities; the prisons filled with the homeless, the terrifying and the excluded.
In this context, Alarcón's mood of apparent vagueness is not so much a tilt at universality but an aesthetic and philosophical end in itself. The reader might begin by asking, not unreasonably, where on earth are we? But we end by realising this might just be the national anthem of Alarcón's thinly-veiled Peru.
The mood of stasis is conferred, as Alarcón's title suggests, through repetition. The theatrical tour is itself a revival of a once-controversial production called The Idiot President that landed its author and lead actor, Henry Nuñes, in prison. The play's return is portrayed, via a series of overlapping episodes, as a fluid relationship between past and present: Henry's memories of incarceration intersect with Nelson's torrid romantic life.
This mood of continual slippage is not just temporal. All Alarcón's characters shuttle disorientingly between art and life until it is hard to distinguish reality from performance, transcendence from escapism. Everyday existence is filled with fictions that individuals enact for happiness and, more often, for survival.
In the wonderful closing chapter, Alarcón expands these dramatised ironies to encompass an entire nation, whose illusion of progress fails to conceal a divided, dispirited people. "One could not enter the world of a play", the idealistic Nelson concludes bleakly. "One could not escape one's life."
At Night We Walk in Circles offers a heartening example of an author overcoming that difficult second-novel syndrome. It has its drawbacks: Alarcón aims more for the head than the heart, perhaps. But this intelligent account of wasted lives and enduring dreams announces an impressive talent that should endure long after Alarcón has outgrown those lists of young novelists.
Register for free to continue reading
Registration is a free and easy way to support our truly independent journalism
By registering, you will also enjoy limited access to Premium articles, exclusive newsletters, commenting, and virtual events with our leading journalists
Already have an account? sign in
Join our new commenting forum
Join thought-provoking conversations, follow other Independent readers and see their replies