Becoming Steve Jobs: The Evolution of a Rreckless Upstart Into a Visionary Leader by Brent Schlender & Rick Tetzeli, book review
This moving book reveals the many sides to the Buddhist but fiercely capitalist Steve Jobs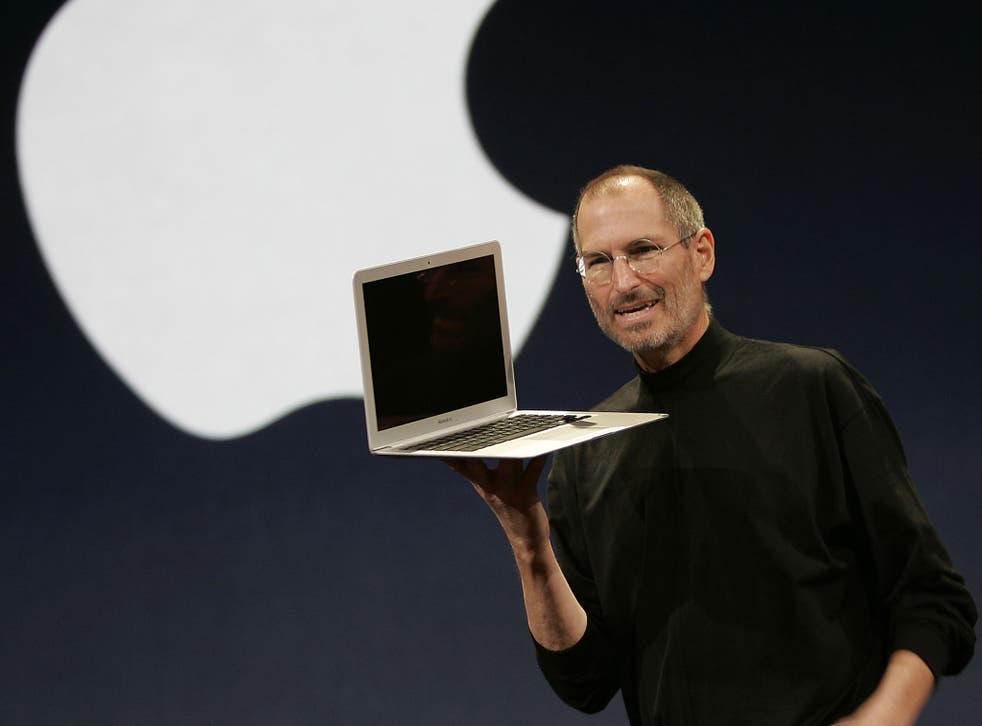 I have to declare an interest here: I have not only never bought an Apple product – I cross the road to avoid Apple shops, and Apple folks on their iPhones, lost in their Apple world.
Steve Jobs, striding across the stage, rallying his followers to his latest product, looked too much like a throwback to some very bad old days. Yet, like everyone, I was fascinated by him. In fact, not him so much, but us – those who are not Steve Jobs – and why and how he captured us, even negatively, in my case.
Becoming Steve Jobs by Brent Schlender and Rick Tetzeli is an exhaustive study of an undoubted genius – and while it aims to be objective, Schlender can't help telling us that Jobs called him "friend"; and that he and Jobs were born quite close to one another. Jobs, adopted by people who came to adore him, swerved between seeing other human beings as not as smart as he was (which was true) and being guided by his Buddhism, to which he was devoted. When he harangued a meeting of the Great and the Good assembled by an investor in the early days of Silicon Valley (the late 1970s), his meeting also included Ram Dass, the professor-turned-Buddhist who coined the term "Be Here Now". And Steve always was. In many ways, he saw it all, long before it happened. He dragged fellow genius and partner, Steve Wozniak, away from building boards – just for the fun of it – and into understanding what Jobs told everyone: "Real artists ship."
Bill Gates, in 2000, announced a vision for interconnected computers, appliances, car stereos, telephones, televisions, and PDAs initially called "Consumer-Electronics-Plus." Jobs took the idea and called it the "Digital Hub". To his mind, Gates was always nothing more than a corporate guy, a natural CEO. He, Steve Jobs, was an insurgent. The game-changer. This book is full of new information: Jobs' return to Apple in the 1990s after being ousted, was not some big power move as legend has it. Jobs was uncertain: the company was in bad shape. But as always, he trusted his gut. And he was right.
Schlender, himself involved in the IT world, gives us an idea of the mindset, the deep focus, and perhaps the coldness of Silicon Valley – the world that Jobs in many ways created. Sometimes showing up at meetings barefoot, and unwashed, investors had to hold their noses as they listened to a man who pointed out that it was his way or the highway.
His biggest grudge was against Google. He saw Android as a mimic of many of the features of Apple's iOS. Eric Schmidt had been his friend for many years. Now Schmidt's company had released a direct competitor to Apple, obviously worked on while Schmidt sat on the Apple board. Plus Android was being offered for free so that Samsung, HTC, LG and others could undercut Apple in the very marketplace that Jobs had created. He must have seen some sort of karma there.
In Becoming Steve Jobs we are presented with a man of contradictions: practising Buddhist and fierce capitalist; a guy searching for mentors but who resented the powerful; someone who yearned to live on a commune but drove a Ferrari; an adult who cried like a little boy at board meetings when he didn't get his own way; an exile from his own kingdom of Apple who returned to take it to unimaginable heights. It is now the most valuable company on earth.
Jobs' last words, allegedly, were: "Wow. Oh wow." Anyone reading this exhaustive and moving account of his life, will come away saying the same thing.
Register for free to continue reading
Registration is a free and easy way to support our truly independent journalism
By registering, you will also enjoy limited access to Premium articles, exclusive newsletters, commenting, and virtual events with our leading journalists
Already have an account? sign in
Register for free to continue reading
Registration is a free and easy way to support our truly independent journalism
By registering, you will also enjoy limited access to Premium articles, exclusive newsletters, commenting, and virtual events with our leading journalists
Already have an account? sign in
Join our new commenting forum
Join thought-provoking conversations, follow other Independent readers and see their replies