Beethoven for a Later Age, by Edward Dusinberre - book review: Frightfully nice take on a string quartet
This book is aimed at a musically literate – ideally, string-playing – readership, and as such it's full of insights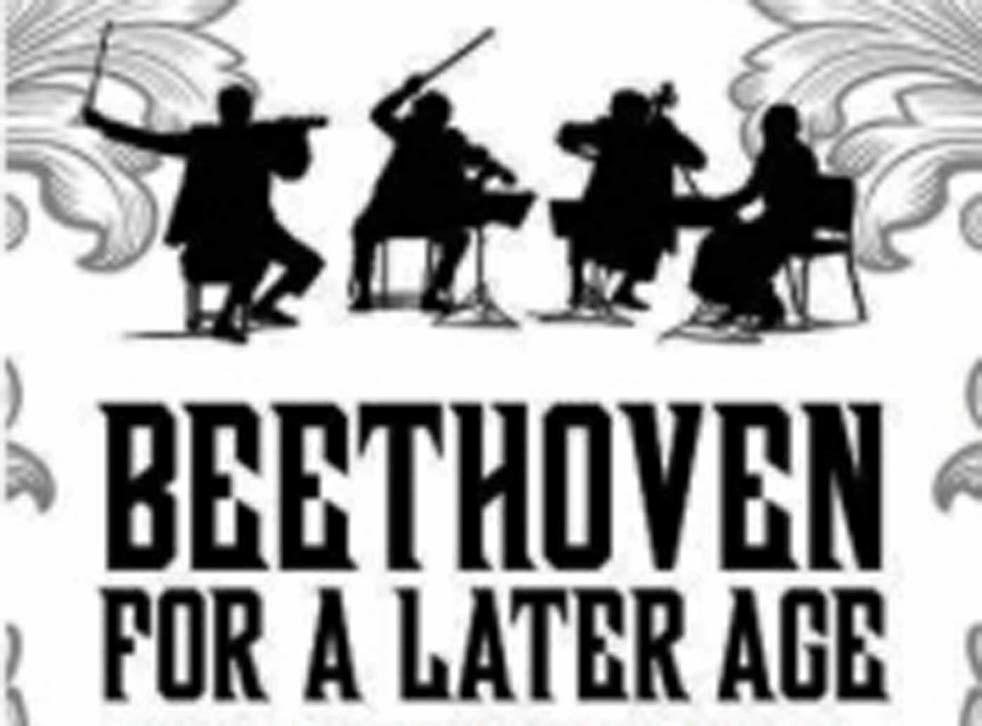 Goethe defined a string quartet as "four rational people conversing with each other", but it's not always so. Stories abound of dictatorial behaviour, best exemplified by the leader of the Hungarian Quartet referring to his distinguished fellow players as "staff".
In 1998 I wrote a profile of the celebrated Takács Quartet, which proved unexpectedly revealing as I probed behind the façade. They had lost and replaced two of their original members, one to what the quartet mystifyingly referred to as a "hand problem", and a separate interview with that player uncovered a tale of torment. First violinist Gabor Takacs-Nagy, who had given the quartet its name and who has since made a brilliant career as a conductor, described to me the nervous breakdown that exile from his native Hungary had precipitated in him, and which for a while had seriously threatened the existence of the group.
In 1998 Edward Dusinberre was still cautiously feeling his way into the leadership-role that Takacs-Nagy had vacated. This book – subtitled The Journey of a String Quartet – is his account of what has happened during his tenure, and you won't find any trace of personal discord in it, although in 2005 a replacement violist left "to spend more time with his family". There's no indication of any sinister subtext behind that event, but it's unfortunately typical of Dusinberre's literary style that such a phrase can be used without any awareness of its usual ironical connotation: everybody in this tale is frightfully nice to each other, absolutely all the time, which makes for a somewhat cloying read.
Despite its dutiful translations of technical terms, this book is aimed at a musically literate – ideally, string-playing – readership, and as such it's full of insights. Dusinberre's strategy is to intersperse very detailed descriptions – often bar-by-bar – of key movements in Beethoven's quartets with contextualising accounts of their genesis, and his researches into Beethoven's life yield fascinating nuggets of information. He shows how crucial to Beethoven's work were the patrons who financed it, and he charts the power shift from nobility to publishers.
It's no surprise to read about the stresses of touring, or about the complex minutiae of daily rehearsals. But the horror of slowly losing a violist to cancer freezes the blood in their veins: theirs is a very precarious trade. The splicing together of 18th- and 21st-century information can be bumpy, but Dusinberre's concluding musical commentary moulds past and present into a powerful and thought-provoking whole.
Faber £18.99. Order for £17.09 (free p&p) from the Independent Bookshop: 08430 600 030
Register for free to continue reading
Registration is a free and easy way to support our truly independent journalism
By registering, you will also enjoy limited access to Premium articles, exclusive newsletters, commenting, and virtual events with our leading journalists
Already have an account? sign in
Register for free to continue reading
Registration is a free and easy way to support our truly independent journalism
By registering, you will also enjoy limited access to Premium articles, exclusive newsletters, commenting, and virtual events with our leading journalists
Already have an account? sign in
Join our new commenting forum
Join thought-provoking conversations, follow other Independent readers and see their replies