Black Skies, By Arnaldur Indridason, trans. Victoria Cribb
The latest novel in the Reykjavik series looks at profligacy before the banking collapse.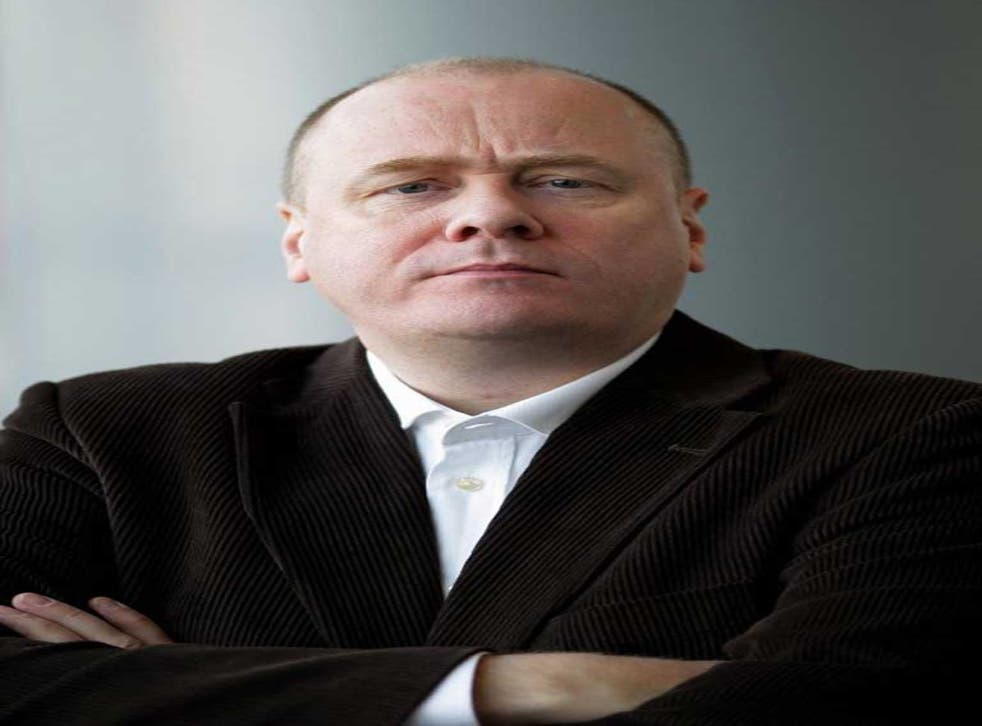 The original title of this, the eighth of Arnaldur Indridason's Reykjavík novels to be available in English, is Svörtuloft, "the Black Fort". This is both "what people call the Central Bank" and the name of a West Iceland promontory, where a desolate lava field falls down in sheer cliffs to the sea.
The correspondence is not the less telling for being so transparent. Appearing in Icelandic is 2009, but set before the crash of September 2008, Black Skies gives us an Iceland where the Central Bank presides over an expanding economy and doubles interest rates inside a year. There are those, like Patrekur, who say "I think our financiers have lost the plot", and those, like his schoolfriend DI Sigurdur Óli, made distinctly uncomfortable by the increase of wealth and the concomitant underclass.
But the collapse of Iceland's three major commercial banks, with its grim domestic and international repercussions, has not yet happened. When Sigurdur Óli enters the headquarters of one such bank, he is dazed by the obvious signs that "no luxury has been spared".
Though they have convincingly built up his character, the previous Reykjavík novels have been less concerned with Siggi (as he detests being called) than with two fellow-members of the city CID: Erlandur, at the centre of the first six books, and Elinborg, to whom was given the seventh and perhaps most emotionally probing, Outrage.
Erlandur is a loner, who made a tragic mismatch when young, resulting in two dysfunctional drug-addicted children, the melancholy chorus to his police success. He is haunted by a tragedy from his lonely East Iceland boyhood, heard like a threnody in each of the novels he dominates. Elinborg, happy in her second marriage but worried her professional punctiliousness impedes her relationship to her sons, engagingly takes refuge from crime's nastiness in cookery-as-art.
Sigurdur Óli, here the commanding figure, is seemingly more commonplace and less likeable – brash, a fitness devotee with right-wing prejudices, not above bullying and calculated rudeness. But his may well be, in its recesses and depths, the most interesting personality of the trio.
And he is the perfect instrument for registering the tensions of a society in moral (and later fiscal) freefall. His blunt, cockily commonsensical approach to life accentuates our sense of the widespread jettisoning of honesty.
In Black Skies, an appeal from old friends leads Siggi into unethical partisanship in a squalid case involving "swingers", blackmail and political and financial ambitions. But, admirably, he releases himself from its hold, to exhibit unsuspected sympathy for the outcast.
When Siggi has dinner with his ex in one of Reykjavík's swanky new restaurants, the author points out that wine, food and background music are all Italian. "Only the silence between them was Icelandic." Indridason is one of that silence's most articulate and persuasive voices.
Paul Binding's novel 'After Brock' is published by Seren
Register for free to continue reading
Registration is a free and easy way to support our truly independent journalism
By registering, you will also enjoy limited access to Premium articles, exclusive newsletters, commenting, and virtual events with our leading journalists
Already have an account? sign in
Register for free to continue reading
Registration is a free and easy way to support our truly independent journalism
By registering, you will also enjoy limited access to Premium articles, exclusive newsletters, commenting, and virtual events with our leading journalists
Already have an account? sign in
Join our new commenting forum
Join thought-provoking conversations, follow other Independent readers and see their replies