Blood Line, By Mark Billingham
More than the usual crime pulp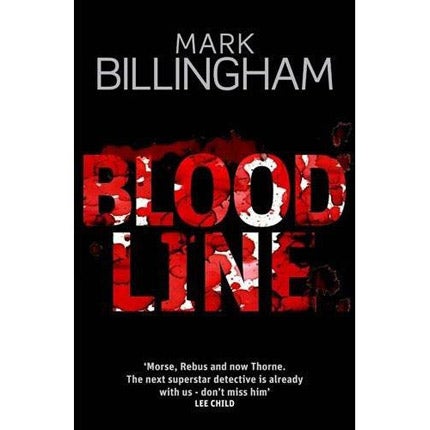 How does a crime writer ensure that a protagonist isn't some colourless automaton dedicated to nothing more than cracking a mystery? Canny writers know that grafted-on flaws can serve as characterisation, but Mark Billingham has – to his credit – set himself a knottier task. His tough copper DI Tom Thorne is not freighted with anti-social traits, and we become involved with him through the understated truthfulness of Billingham's treatment.
In Blood Line, the baby that Thorne's lover Louise has been hoping for has died, and Thorne is finding that whatever he says or does is of no help. This keeps us worrying as much as the main business: the pursuit of a ruthless killer. Thorne and his gay colleague, Hendricks, trading sardonic badinage, discover a gruesome concordance between a series of modern murders and those of a dead serial killer, Garvey. They fear that a killer has his sights set on the children of the murder victims. But why?
Lifeless added a sharp element of social critique to Billingham's work, and In the Dark gave an unflinching picture of urban crime in London. That book was a standalone, with Thorne appearing in a walk-on. Here Billingham has returned to familiar police-procedural territory. But the relatively low-key approach of this book may be more of a challenge, even to aficionados. Those who trust the author, however, will find that it pays dividends.
Billingham has freshened the serial-killer brew. Is it possible to keep a psychopath in the shadows for over half the book (with the exception of some disturbingly cheerful journal entries)? The refusal to grant us the visceral release of the earlier books for much of Blood Line has a tantalising effect – and the final release of tension is all the more exhilarating.
Billingham fans will hope he keeps the two strands of his career well-honed: the trenchant standalone novel, and the reliable series character. As for the author's erstwhile stint as a stand-up comic – well, who needs any more comics? Keep to the laptop, Mr Billingham.
Join our commenting forum
Join thought-provoking conversations, follow other Independent readers and see their replies