Book review: The Goldfinch, By Donna Tartt
A little picture of a bird drives this sumptuously furnished novel. Boyd Tonkin argues that it also guards the secret of its author's art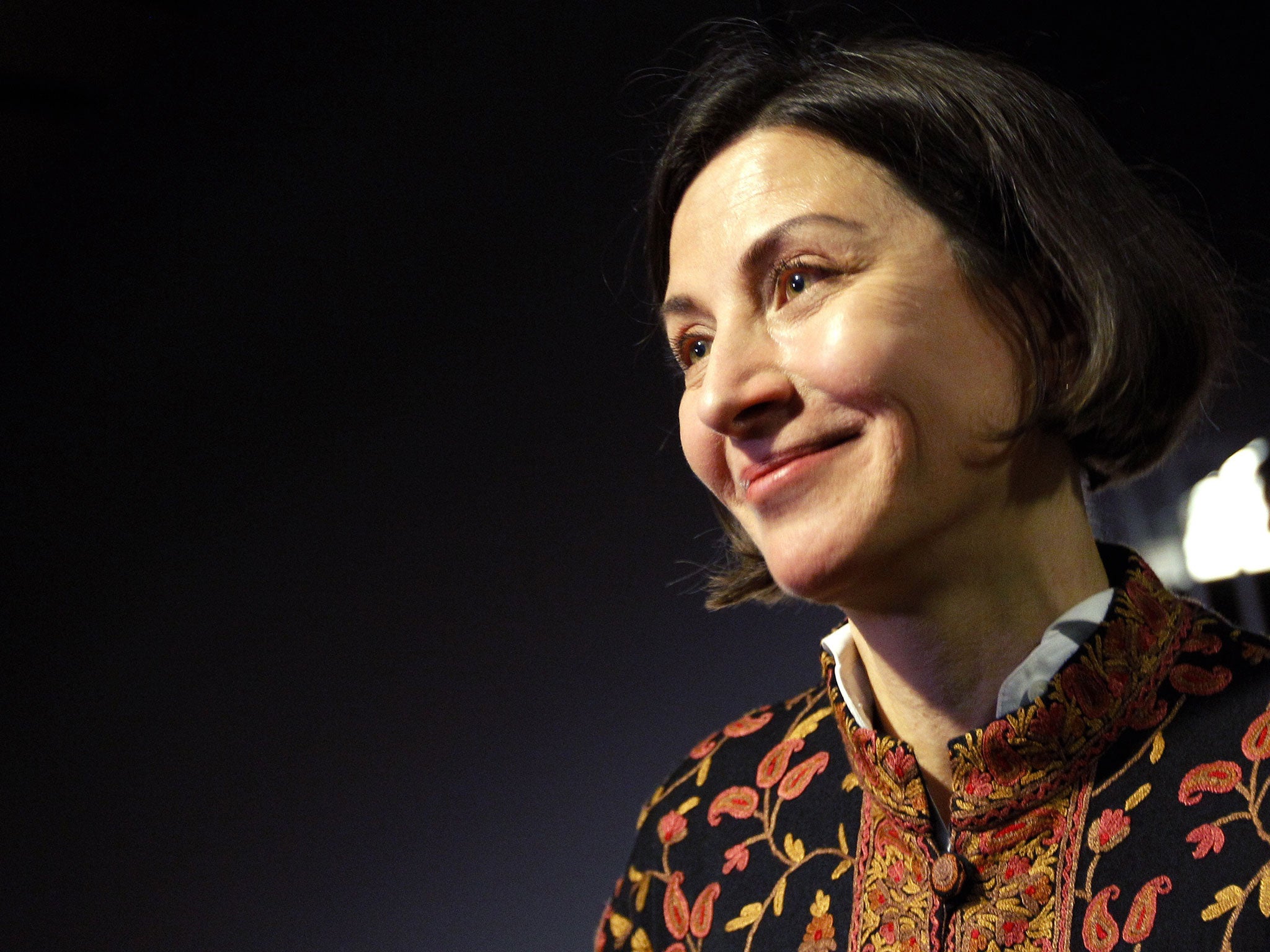 In 2006, Tom Lubbock – this paper's late and much-missed art critic – chose as his weekly "great work" a small painting from 1654 which hangs in The Hague's Mauritshuis museum. He picked "The Goldfinch" by Carel Fabritius – who died that same year, when the Delft powder store exploded. In a typically brilliant essay, Lubbock showed how this modest depiction of a chained pet bird by the pupil of Rembrandt and teacher of Vermeer "holds before you the fundamental discrepancy of Western art".
At first sight it's a classic trompe l'oeil image, a "seamless illusion" of reality. Yet on closer inspection the little picture demands that you "notice the paint and its making". The life-like bird dissolves into "a mosaic of brushstrokes". Here I switch to the – very similar – interpretation of "The Goldfinch" in Donna Tartt's third novel. Her hero and narrator Theo, forever adrift after bereavement, spots that "you see the mark, the paint for the paint, but also the living bird". This art is both "the thing and not the thing", a token (as he puts it later) of that "slide of transubstantiation where paint is paint but also feather and bone". Tartt's novel not only dwells on the magical metamorphosis that fabricates a plausible reality from frank and manifest technique. The Goldfinch embodies it.
In her previous pair of once-a-decade blockbusters (The Secret History, 1992; The Little Friend, 2002), the Mississippi-born writer fused self-conscious literary pastiche with an uncannily intense evocation of place, mood and character. All that coexisted with a foreground mannerism, Gothic or even Baroque. The shadowed winter gloom that shrouded the campus cultists of her debut; the sinister Southern rankness that coiled around its follow-up: both owed a heavy debt to earlier literature. Yet, like the shackled bird, both sang with life. And both, of course, circled around death as the terminus of art and love but also - a motif further developed in The Goldfinch – as their ultimate justification.
Lavish and lush in décor and span (at 771 pages), as highly wrought, romantic and even sentimental as Tartt's detractors will fear and her much more numerous admirers will hope, The Goldfinch nonetheless turns on a few breathless "time-warp" moments. Prompted by art of one kind or another, these freezed frames halt the flow of life as beauty – or its cognate, love - "comes into being". Dickens has swiftly emerged as the kneejerk comparison for this novel. True, in many ways. But don't overlook another writer, also enchanted by the art of Delft: Proust.
A lonely observer, Theo has lived with his skittish, bohemian and – to him – utterly adorable mother in Manhattan since his deadbeat fantasist of an ex-actor dad finally walked out. During a visit to a special exhibition of Dutch painting at the Met that features "The Goldfinch", an attack by "homegrown" bombers kills her and plunges Theo into a slow-mo nightmare, staged with all the virtuoso illusionism of those pictures. In the bomb's aftermath, he steals the painting, catches sight of the bewitching Pippa, and succours a dying man, her courtly uncle, who gives him both a ring, and an address.
These precious leads pull the grief-stricken boy, now uneasily lodged with the wealthy, dysfunctional Barbour family, to an address in Greenwich Village and an old curiosity shop. At this antiques emporium, James Hobart ("Hobie"), benign business partner of the dead Welty, will take on the purely Dickensian role of surrogate father to the lost lad. In this "secret place where everything was alright", Theo learns from saintly Hobie the tricks of the furniture restorer's trade.
Tartt's own sumptuously varnished and polished prose makes us share his bliss in the craft of renewing old things enriched by the "variable, crooked, capricious" marks of time. Ornate, even sedate, the antiques-trade talk becomes a way for Tartt to explore her own kind of artifice, with its eerie renovation of vintage genres. All the while, Theo secretly cherishes the stolen painting, tangible proof of a "deep, blood-rocking harmony of rightness" beyond the "disorder and senselessness" of his loss.
Abruptly, antique yields to postmodern style. His feckless father, now a gambler shacked up with ageing babe Xandra, drags Theo off to Las Vegas and a two-year desert ordeal. The writing grows brighter, sharper, sassier, in keeping with Sin City's "hot mineral emptiness". Drugs, a constant companion from this point, start to dull Theo's pain and twist his judgment. But friendship with worldly-wise schoolmate Boris - the reckless Russian-Polish son of a mine engineer, whose wild-child foibles bring out all Tartt's joyful relish in human comedy - will anchor both his progress and the plot.
Theo flees back to New York via a vividly rendered Greyhound bus odyssey. The painted finch, talisman of a truth beyond the mess of life, goes into storage. Cue a long chronological break, and a second act in which the late-twenties Theo has converted the honest pastiche of Hobie's art into a semi-criminal source of big profits for their business.
In this Great Expectations-shaded section, Theo in his antic, pill-fuelled pomp falls into Manhattan high society. Despite his undimmed longing for elusive Pippa, he becomes engaged to a bland but sly Barbour daughter, Kitsey. Boris returns, now a wisecracking underworld fixer. The fate of the painting shifts in ways that no decent reviewer should disclose. A breakneck art-heist plot bundles Theo into a showdown at Christmas in snowy Amsterdam, another Gothic shrine with its "moody, poetic, edge-of-destruction feel".
Tartt is as generous with her hommages as with her high-calorie sentences. When Boris whisks Theo into chases soundtracked by quickfire chatter that blends profanity and philosophy, dope and Dostoyevsky, you think "Tarantino" - and then she sits them down to watch Kill Bill. She never hides the brushstrokes.
Yet, for all these allusive nudges, the magic endures. The novel lets us see, and feel, the real bird beyond the brush – or rather, the grief, and addictive yearning, behind its cabinet of curiosities. We witness all the working, and still she makes us care. Most readers will sink into the thick velvet embrace of Tartt's storytelling as cosily as into one of Hobie's near-genuine sofas. But for those who want to share the double vision, to slip attentively between luxurious illusion and overt craftiness, a deeper layer of pleasure awaits in The Goldfinch. In every sense, this is quite a piece of work.
Join our commenting forum
Join thought-provoking conversations, follow other Independent readers and see their replies