Bookworm: A Memoir of Childhood Reading, by Patricia Craig - book review: A fond tribute to the public library
 If much of the reading recorded here is escapist, an arresting spirit of subversive intelligence is at work too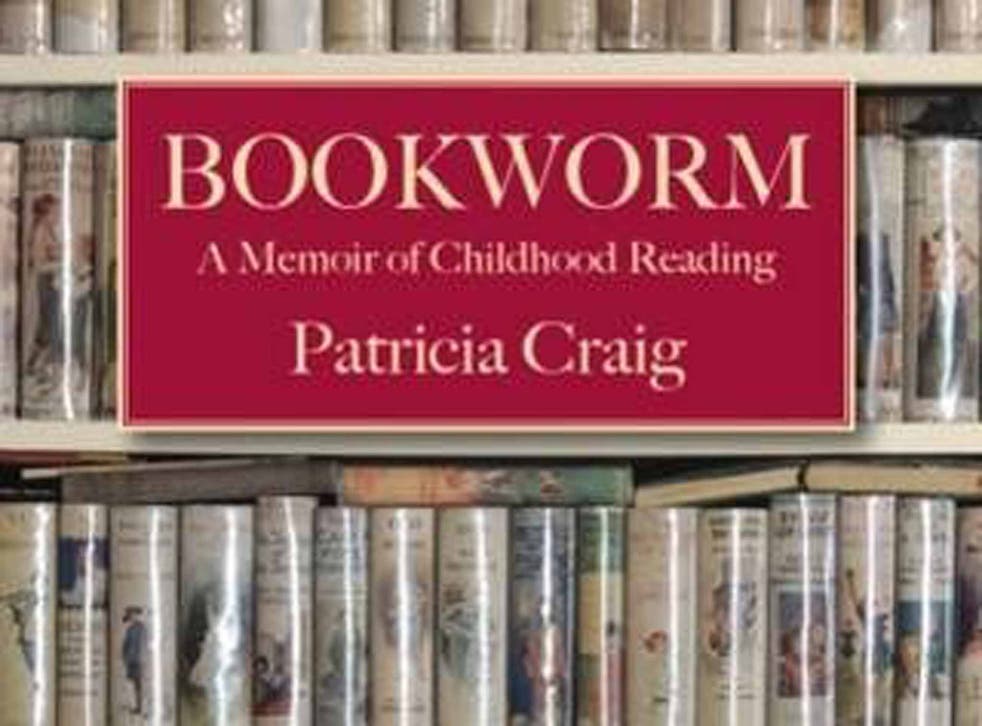 Patricia Craig, the critic, anthologist and biographer, grew up in the Falls Road area of Belfast after the war, when "1950s gloss and opportunism had produced a deceptive calm, even while ineradicable alienation was simmering underneath". Bookworm is a praise-song to Belfast's public libraries and their power to quieten, quicken, contain and excite the child's reading mind; and also to their cultural enfranchisement of a generation of children. "Bravo, Northern Ireland of the Fifties! And Dr Andrew Carnegie! And the middle-aged female librarian of the Donegall Road Branch Library in her faded blue overall!" Craig's gently ironic voice throws open the doors of the libraries she maps.
Lovingly, Craig recalls the texts that lit her childhood. She fed on Enid Blyton's Secret Seven and Famous Five series, Richmal Crompton's Just William and Frank Richards' Billy Bunter. She has mixed feelings about her collection of School Friend comic books, and dislikes both Wind in the Willows and Little Women. Alcott's heroine, Jo March, "is shaped in the end by the requirements of tosh … for spirited adolescent girls with nothing to lose but their daisy chains". This delectable dismissal records the breaking of fiction's spell by the thoughtful young reader, unwilling to swallow injustice and deception.
The politics of children's fiction is complex and problematic. Bookworm is disarmingly nostalgic, chatting with the reader as if at an old-fashioned hearth ("bear with me", "All right, I'm getting into exasperated mode here"). Whimsical asides transmit the flavour of the times. If much of the reading recorded here is escapist, an arresting spirit of subversive intelligence is at work too, negotiating between the reader Craig was and the critic she became.
"Bend over that chair, Bunter!": Frank Richards' stories made a generation yelp with glee at catchphrases described by Craig as "aspects of the stories' potential for soothing and amusing". A bookish lass in the 1950s, I too cherished my right of access to public libraries. But I'm unsure that, even then, I felt soothed by the spankings Bunter receives and the universal sneers at his girth. At schools I attended, our frissons at others' beatings transmuted fear into hectic Schadenfreude. What Craig offers, with humour and sensibility, is a memoir in books, an eirenic landscape of libraries in a war-torn world and a friendly meditation by a "picker-up of every variety of enchantment to be found between the covers of a book."
Somerville Press £10. Order for £9.50 (free p&p) from the Independent Bookshop: 08430 600 030
Join our new commenting forum
Join thought-provoking conversations, follow other Independent readers and see their replies