Bowie by Simon Critchley; Heroes: David Bowie and Berlin by Tobias Ruther, book reviews
Two new books offer the author's thoughts on the meaning - or rather "meanings" - of David Bowie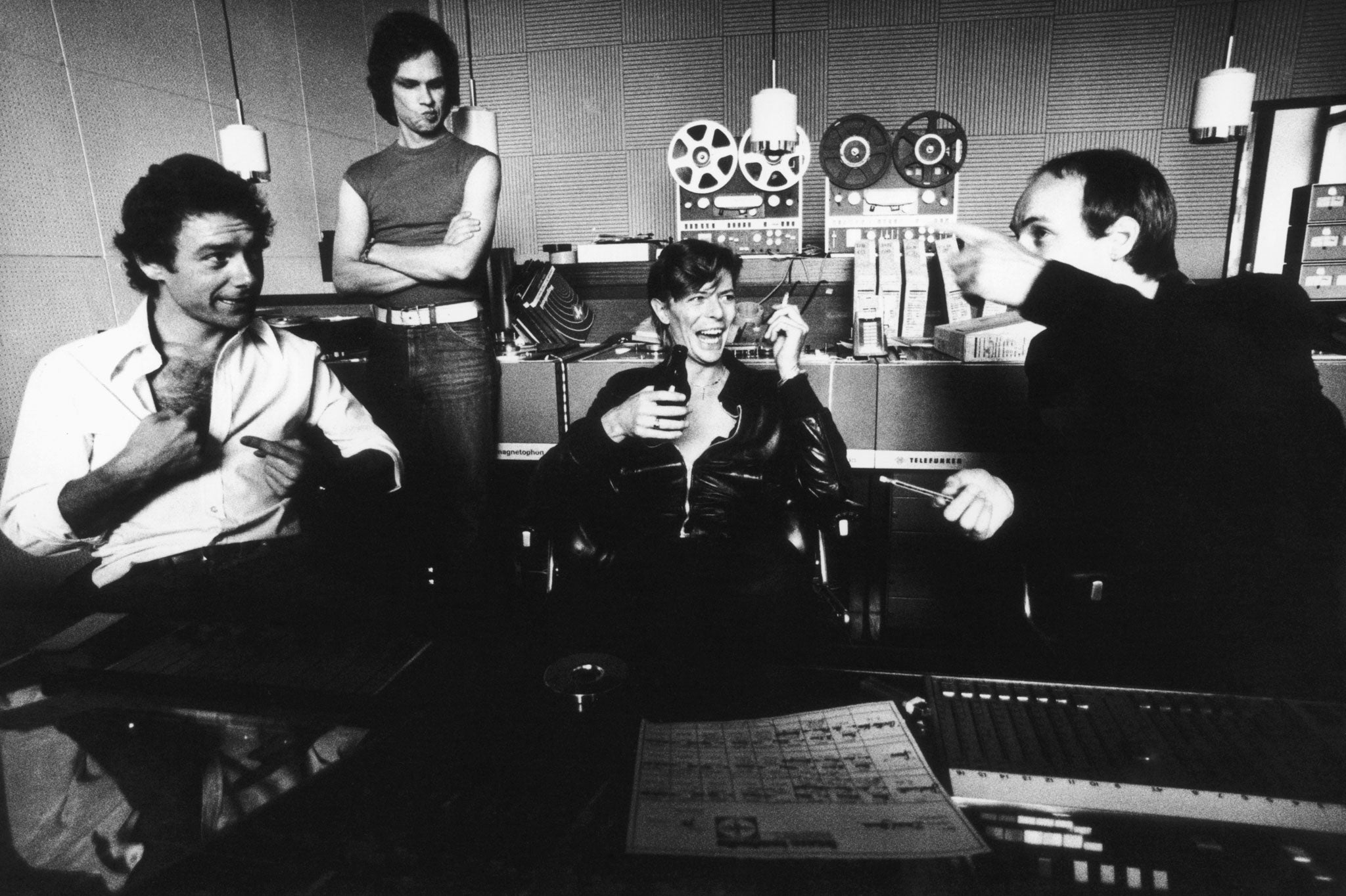 Do we really need more books about David Bowie? On my bookshelves there are numerous biographies and coffee table volumes dedicated to pop's greatest chameleon.
Is there really anything new to say? Simon Critchley and Tobias Rüther clearly think so. Neither of these books is a biography. Neither draws on new source material. Both offer the author's thoughts on the meaning – or rather "meanings" – of Bowie.
Critchley writes as a philosopher – and a sometimes disenchanted fan. Like him, I first saw Bowie live at Milton Keynes in 1983, the year of Let's Dance and Serious Moonlight. And like him, "I felt absolutely flat throughout". It hasn't always been easy being a Bowie fan, but Critchley makes a strong argument for keeping the faith. His slim book is divided into themes, with chapter titles which sometimes share his subject's weakness for puns. In "The Art's Filthy Lesson" Critchley ponders Bowie's love of irony and the inauthentic.
So far, so familiar. More interesting is the chapter entitled "Yearning", in which he tackles the popular view that Bowie is an iceman, incapable of deep feeling. On the contrary, Critchley argues, much of Bowie's output has been about the search for emotional fulfilment, from Station to Station to "Absolute Beginners". There's even a desperate cry for companionship in the supposedly cold electronica of a song like "Be My Wife", produced during Bowie's time in Berlin.
We tend to think of Bowie's Berlin years as 1977 to 1979, the period in which he released his famous "triptych" of Low, "Heroes" and Lodger. But as Tobias Rüther shows in Heroes: David Bowie and Berlin, the fascination began far earlier – with a love of German expressionist cinema as a teenager, and the 1972 film Cabaret – and remains to this day.
This is a revised version of a book first published six years ago. Still, there's some repetition and a few factual inaccuracies. But this is an engaging, scholarly study, which puts Bowie in the context of heavyweights like Michel Foucault, Max Frisch and Erich Heckel, who inspired the cover art for "Heroes".
Both books end with Bowie's most recent album, The Next Day. For Critchley, it's a gift – "the amazing thing is that this album even exists at all". For Rüther, it marks the return to Berlin of the Thin White Duke. For both men, it's proof that Bowie's golden years aren't quite over. As a sometimes disenchanted fan, I hope they're right.
Join our commenting forum
Join thought-provoking conversations, follow other Independent readers and see their replies