This Will Only Hurt a Little by Busy Philipps review: In which the actor brands James Franco a 'f****** bully'
The actor shares details about her years growing up in the spotlight, both the good and the bad
Lucy Scholes
Friday 19 October 2018 12:59 Comments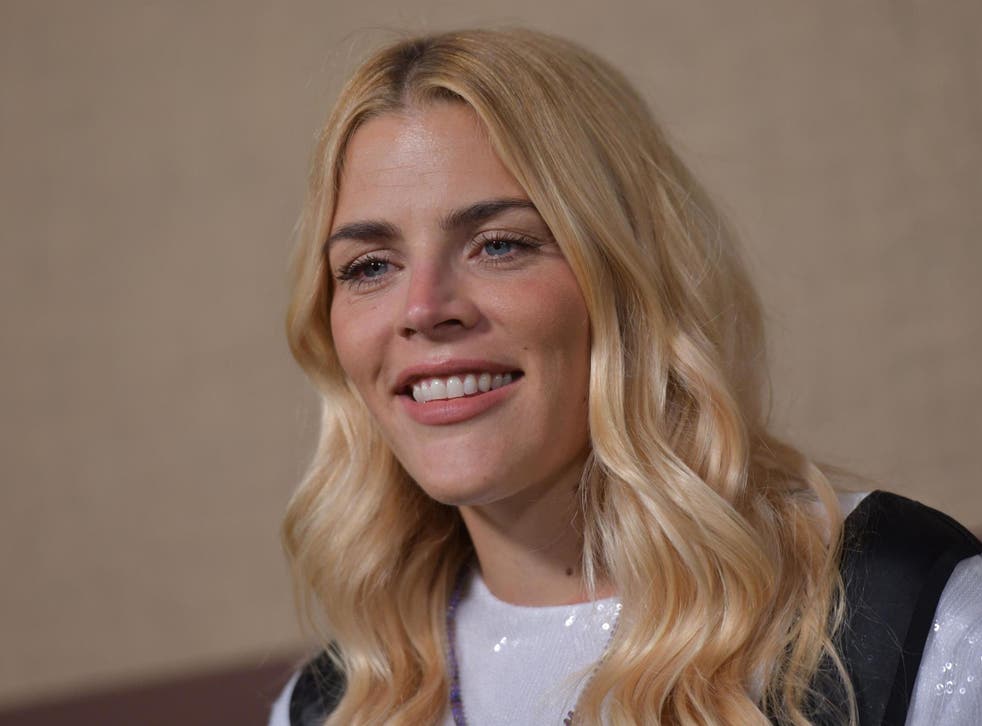 You guys! Busy Philipps has written a book! If you're one of 1.3 million people who follow Philipps on Instagram, you'll feel like you know her already, but in This Will Only Hurt a Little she's even more candid and even more loveable than in her famous Instagram Stories. Her book isn't a traditional celebrity memoir, but more like an extension of her social media presence: a collection of mini-essays, stories from Philipps's life. "My therapist, Bethany Rosenblum, says that everyone has one defining story. The story that basically sums up who they are and why they are the way they are," Philipps writes. "I mean, personally, I feel like I have half a dozen of these defining stories." This admission comes early on in the volume, but it sets the tone for what follows. These are the stories – presented roughly in chronological order – that Philipps feels have defined her life, and she conveys in her instantly recognisable warmly conversational, if slightly obstinate, voice.
There are two central themes. Firstly, if Philipps sets her mind to something, there's no stopping her; and secondly, she's always wanted to be the centre of attention. When it comes to the latter, I spent much of the book trying to work out how something that's essentially one long imploring cry, "Look at me!" never becomes tiresome. I think – and the same can be said of her online success – it's because she's completely honest and up front about her craving for acknowledgement. "The reason I started the stories," she explains referring to her Instagram account. "It was because I was lonely."
Philipps grew up in Scottsdale, Arizona, but moved to LA – well, Loyola Marymount University in Westchester, California, "which was about as close to Hollywood as I could get" – when she was 18. She's had roles in Freaks & Geeks, Dawson's Creek – which is where she met Michelle Williams, the two becoming close, a friendship that endures to this day – ER and Cougar Town, among others. The book goes into detail about these years, both the good and the bad. She's upfront about how the "boys' club" lets men get away with terrible behaviour, describing her Freaks & Geeks co-star James Franco as a "f***ing bully" who barely got a slap on the wrist for his violent behaviour towards her on set. She details how crushed she was the time she was screwed over by two men she worked on a script with – they took her name off it before they sold it.
Support free-thinking journalism and attend Independent events
And she's open about how she works in an industry that consistently makes women feel bad about their bodies. Hearing this all is hugely refreshing, especially coming from a woman who's riding high at what looks to be the peak of her career: last autumn The New Yorker ran a piece calling Philipps the "breakout star" of Instagram Stories, now she's written this book, and she's about to start hosting Busy Tonight, her own late-night talk show on the American cable network E!. She's a star ascending and everyone loves her for it.
'This Will Only Hurt a Little' by Busy Philipps​ is published by Sphere, £16.99
Register for free to continue reading
Registration is a free and easy way to support our truly independent journalism
By registering, you will also enjoy limited access to Premium articles, exclusive newsletters, commenting, and virtual events with our leading journalists
Already have an account? sign in
Join our new commenting forum
Join thought-provoking conversations, follow other Independent readers and see their replies