Career of Evil by Robert Galbraith - book review: JK Rowling is the new queen of crime
JK Rowling's latest novel brings a  refreshing change to the genre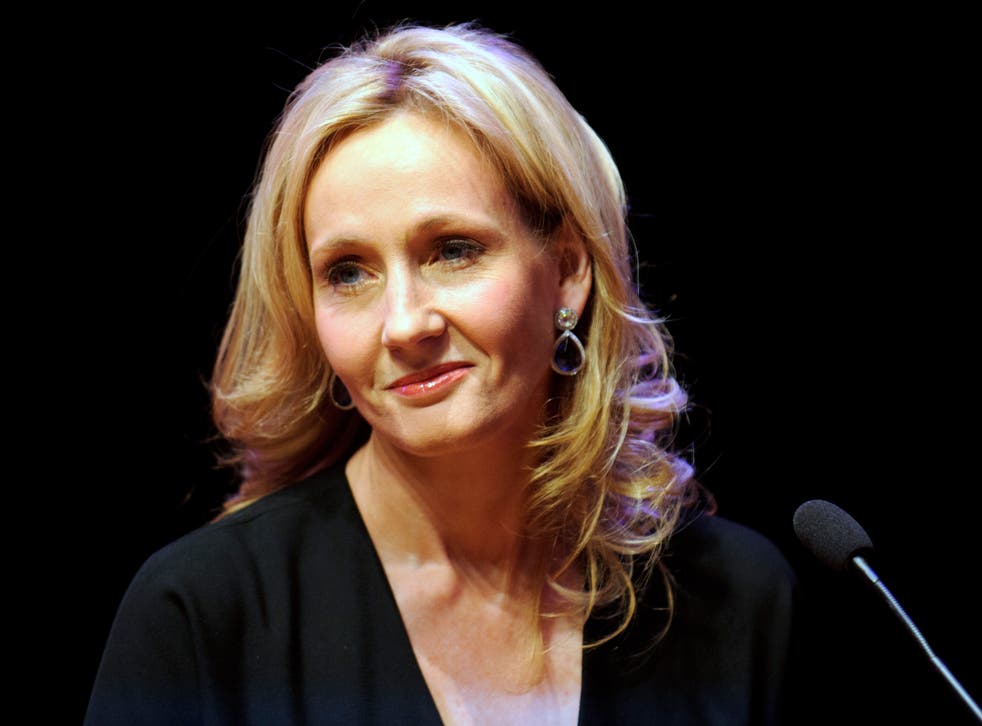 'Be careful what you say – she's here!' These were the words whispered in my ear at the Crime Writers' Association Dagger Awards last week. I had confided to the organisers that I had a Robert Galbraith joke when it came to reading the shortlist.
But surely the pseudonymous Galbraith (J K Rowling) didn't turn up for events like this? Indeed she was there, looking both elegant and slightly vulnerable, and adding a certain lustre to proceedings even if room was already full of celebrated crime writers.
In the event, I didn't use the joke, but something remarkable happened that evening. The writer of two books featuring not a boy wizard but one-legged detective Cormoran Strike won over the crime writing community. It quickly became evident that Rowling had a genuine and unassuming desire to be a member of this new fraternity that she had recently joined. But – leaving aside Rowling's personal virtues – just how good are the Cormoran Strike books?
Written under the sobriquet, The Cuckoo's Calling did not initially create much interest in 2013, but when the identity of "Robert Galbraith" was revealed (against Rowling's wishes, we were told – perhaps because her first adult novel, The Casual Vacancy in 2012, had a mixed critical response, despite formidable sales).
This first crime novel, however, was soon recognised as a winner, with military policeman-turned-sleuth Strike finding the truth behind the apparent suicide of a supermodel. That book sported a vibrant use of the apparatus of the crime novel, despite the familiar trappings (bloody-minded detective traversing various class divisions, showing up a wrong-headed police force). The second Strike outing, The Silkworm, was diverting, but less inventive – and, for that matter, less plausible.
Now we have Strike number three, and, thankfully, it's every bit as impressive as that first book. After a chilling opening in the company of a psychopathic killer, we move to the building site that is Tottenham Court Road and the office of Strike.
Working for him, Robin Ellacott is used to surprises. But nothing as gruesome as a package that she opens containing a woman's severed leg. Her boss quickly compiles a list of those who might be responsible – four individuals (all differently characterised) from his past, all of whom are capable of unspeakable and horrendous acts – and who all hate Strike's guts.
The police have one individual in the frame, but Strike is not persuaded, and enters the grim worlds of the other suspects.
But the clock is ticking, and more atrocities pile up, with Strike and Ellacott firmly in the firing line.
Written in an unadorned, non-literary prose, Career of Evil confirms that Rowling's post-Potter initiative is proving to be a very welcome one. Both Strike and Ellacott are multi-dimensional characters (she is stuck in a dying relationship), and there is no gainsaying the sheer relish with which the writer tackles the genre.
There are many unusual elements, such as Strike's cross-country odyssey, the active sexual history of his rock groupie mother (and rock music is significant: the title of the book is from a Patti Smith lyric), and even erotic fantasies involving amputees such as Strike. The new writing identity that Rowling has forged for herself is not only utterly unlike that of her fantasy endeavours, but quirkily different from most of the already established confrères she is befriending in the crime writing world. Let's hope the sardonic Cormoran Strike is here to stay.
Register for free to continue reading
Registration is a free and easy way to support our truly independent journalism
By registering, you will also enjoy limited access to Premium articles, exclusive newsletters, commenting, and virtual events with our leading journalists
Already have an account? sign in
Register for free to continue reading
Registration is a free and easy way to support our truly independent journalism
By registering, you will also enjoy limited access to Premium articles, exclusive newsletters, commenting, and virtual events with our leading journalists
Already have an account? sign in
Join our new commenting forum
Join thought-provoking conversations, follow other Independent readers and see their replies