Censoring an Iranian Love Story, By Shahriar Mandanipour
Shahriar's lore loses its romance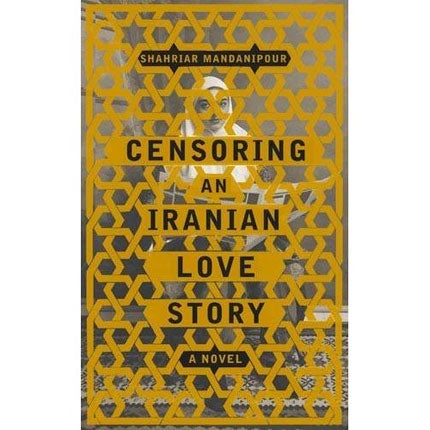 In Abbas Kiarostami's recent film Shirin, sonorous voices intone the classical story of the heroine and her two loves, Khusrau and Farhad.
This novel by the exiled Iranian writer Shahriar Mandanipour (translated by Sara Khalili) also quotes from Nizami's verse romance about Shirin. But Mandanipour's goal is analytical and didactic rather than subliminal and evocative. Using the story of Shirin as an example of how rich the Persian classical tradition is, he also, like many writers, selects a pre-Islamic tale to prove eroticism and passion are common in Farsi writings. These pre-Islamic tales were used by Sufi poets, from Jami to Rumi, to express their metaphysics of spiritual longing.
This story is juxtaposed with, and soon subsumed by, a love story the Kundera-esque narrator wants to write. Sara and Dara, two characters from a children's textbook, grown up and both virgins, try to live out their romance within the restrictions of their society. But the narrator has to deal with the range of prohibitions that restrict a writer in Iran. Much of this book is a record of his deletions and emotions.
The story of Dara and Sara refuses to evolve. Instead, there are ruminations on art and censorship, traditional and modern literature, the problems of loving and living in Tehran. Mandanipour's approach reminds us of the potential for both satire and innovation that postmodernism gave writers in repressive regimes, from Kundera's multiple narratives to the surrealist subversions of traditional storytelling by writers in General Zia's Pakistan.
The playful conceit of writing about Sara and Dara becomes tedious, and Mandanipour also relinquishes the Shirin story. Much of the novel becomes an essayistic exercise in metafiction. The reader might be reminded of Kundera's theory of the novel as a space where dream and reality, essay and autobi- ography, come together. But a writer must ensure that, in fiction, practice precedes theory. Mandanipour's novel, for all its dogged literariness, never makes that transition.
Join our commenting forum
Join thought-provoking conversations, follow other Independent readers and see their replies