Christmas 2014: Best books on food
The best cookbooks make being in the kitchen fun and relaxing
Lisa Markwell
Saturday 13 December 2014 13:00 Comments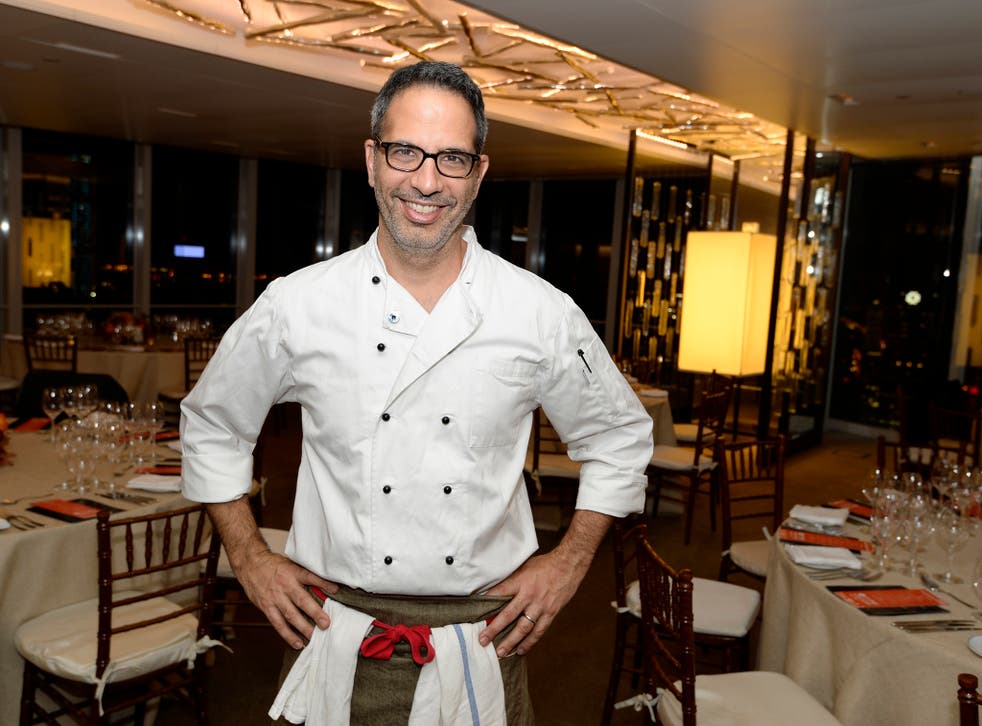 Don't know about you, but too many of my cookbooks have been bought with the expectation that they will "come in useful" one day; for instance when I invite a Hollywood star for dinner, or cook a wedding breakfast for 26 (I did actually do that once, but that's another story …).
They are all about entertaining, rather than cooking.
There's nothing wrong with that, of course, but when I looked at the books I've fallen in love with this year, they're all a little more relaxed. Food for fun, and friends, and for rustling up with a glass on the go.
I joined my friends in getting fitter this year, and we gorged together on zingy, healthy dishes from Diana Henry's A Change of Appetite (Mitchell Beazley, £25). Her clever recipes never make you feel you're missing out.
This is the year I've really learned to embrace – and use – spices properly, aided by a trio of books that put Middle-Eastern cuisine front and centre.
Honey & Co (Saltyard, £25) is by Itamar Srulovich and Sarit Packer of the eponymous London restaurant. Some of the pictures are a little conceptual, but the recipes are fantastic – imaginative and (importantly) do-able for we non-restaurateurs. Ditto Persiana (Mitchell Beazley, £25) by Sabrina Ghayour. Her tray-baked rose petal lamb chops with chilli and herbs is a super-smart speedy supper idea … and there's some delightful pudding recipes too.
What more do I need to say about Yotam Ottolenghi? His recipes are among my all-time favourites and Plenty More (Ebury, £27) is, er, more of the same. Vegetables are the focus, and the chapters are divided by cooking methods, which is terrific for those who decide what to cook with one eye on the clock. Steamed miso vegetables and rice with black sesame dressing – who needs meat?
Two to settle down with and peruse (until the desire to cook and eat what you've read takes over) are Secret Tea Party, by Kerstin Rodgers (Square Peg, £20) and Tom Kerridge's Best Ever Dishes (Bloomsbury, £25). The former is no secret in the food world, being a supperclub pioneer. Kerstin brings her considerable expertise to the jolliest of occasions, teatime. You'll be inviting people over just to legitimise the baking you'll be unable to stop doing.
The latter needs no introduction, being a favourite on television this year. The recipes are hearty and enormous fun (full English breakfast omelette! Chicken Kiev!); this would be a great gift for a bloke who wants to get into cooking.
At two ends of the spectrum are the books about food that I most enjoyed actually reading. The Meatliquor Chronicles by Scott Collins, Yianni Papoutsis and DBC Pierre (Faber & Faber, £25) is a gonzo trip through the backstory of this burger emporium. There are tales of excess drinking, bonkers road trips and borderline illegalities, but also recipes for their ace cocktails and filthily delicious food such as a roast beef sundae (yes, really). It'll be the best hangover food you ever make.
One glorious title that's all about what we eat and why is The Edible Atlas by Mina Holland (Canongate, £18.99). It's a trip around 39 of the world's cuisines – a terrific read, and really inspiring to dip into … a literary amuse bouche, if you like.
Register for free to continue reading
Registration is a free and easy way to support our truly independent journalism
By registering, you will also enjoy limited access to Premium articles, exclusive newsletters, commenting, and virtual events with our leading journalists
Already have an account? sign in
Join our new commenting forum
Join thought-provoking conversations, follow other Independent readers and see their replies