Christopher Hitchens, And Yet ... 'Hitch's last hurrah', book review
Had Hitchens led a cleaner life he might still be entertaining us today, but perhaps it was his desire to live life to the full that fed his wit, cynicism and clarity of thought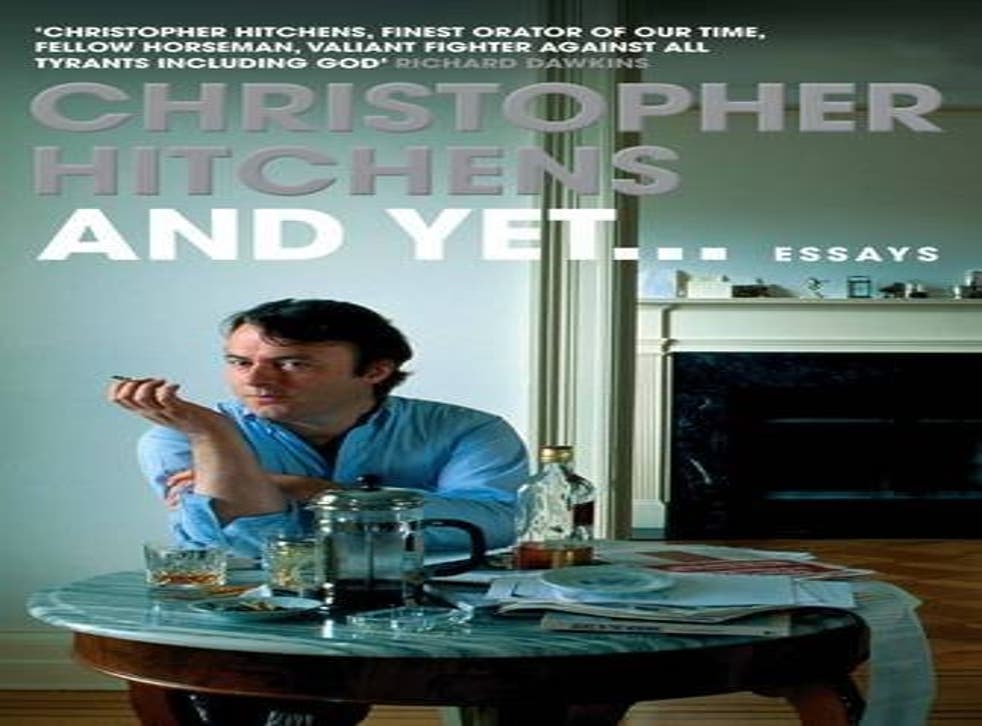 This final collection of essays is an eclectic mix of Hitchens' literary criticism and his polemics on religion and politics, interspersed with some of his more humorous work. It's an apt title for his swansong.
Had Hitchens led a cleaner life he might still be entertaining us today. And yet … it was perhaps his desire to live life to the full that fed his wit, cynicism and clarity of thought.
If you read the collection in the wake of the festive period, "The True Spirit of Christmas" (published posthumously in The Wall Street Journal) is particularly resonant. Well-known for his antitheism, Hitchens dreamed of writing "just one definitive, annihilating anti-Christmas column" that would run every December.
He never managed this, but the following passage perfectly summarises a secularist's despair about "living for four weeks in the atmosphere of a one-party state ... the same songs and music played everywhere, all the time. The same uniform slogans and exhortations, endlessly displayed and repeated.
The same sentimental stress on the sheer joy of having a Dear Leader to adore."
The 15 best opening lines in literature

Show all 15
Displaying his trademark wit, and a rare humility, are Hitchens' three pieces on "The Limits of Self-Improvement". Hitchens checks into a health spa, only to conclude: "The trouble with bad habits is that they are mutually reinforcing … exercise is a pastime only for those who are already slender and physically fit."
Persuaded by his Vanity Fair colleagues, Hitchens also attempts to quit smoking. He visits an Allen Carr-style guru and observes: "Sit me down across a table with an ashtray and a bottle on it, and cue the other person to make an argument and I am programmed by the practice of a lifetime to take a contrary position."
Hitchens lived in Washington DC for almost three decades and wrote memorable pieces on US politics and foreign policy.
He's also capable of thoughtful, restrained responses to emotive subjects, for instance in his 2007 essay calling for support for Ayaan Hirsi Ali after the Dutch government's proposed withdrawal of its overseas security provision: "If a prominent elected politician of a Western country can be left undefended against highly credible threats from Islamist death squads," he argues, "what price all of our easy babble about not 'appeasing terrorists'?"
One cannot help but wonder what Hitchens' response would have been to Islamic State and the current refugee crisis – his final words (from a short piece in The Nation) are telling: "Internationalism is the highest form of patriotism."
And Yet ..., by Christopher Hitchens. Atlantic Books, £20
Join our new commenting forum
Join thought-provoking conversations, follow other Independent readers and see their replies