Coastlines: The Story of Our Shore by Patrick Barkham, book review
Ambitious, Romantic evocations of the spirit of place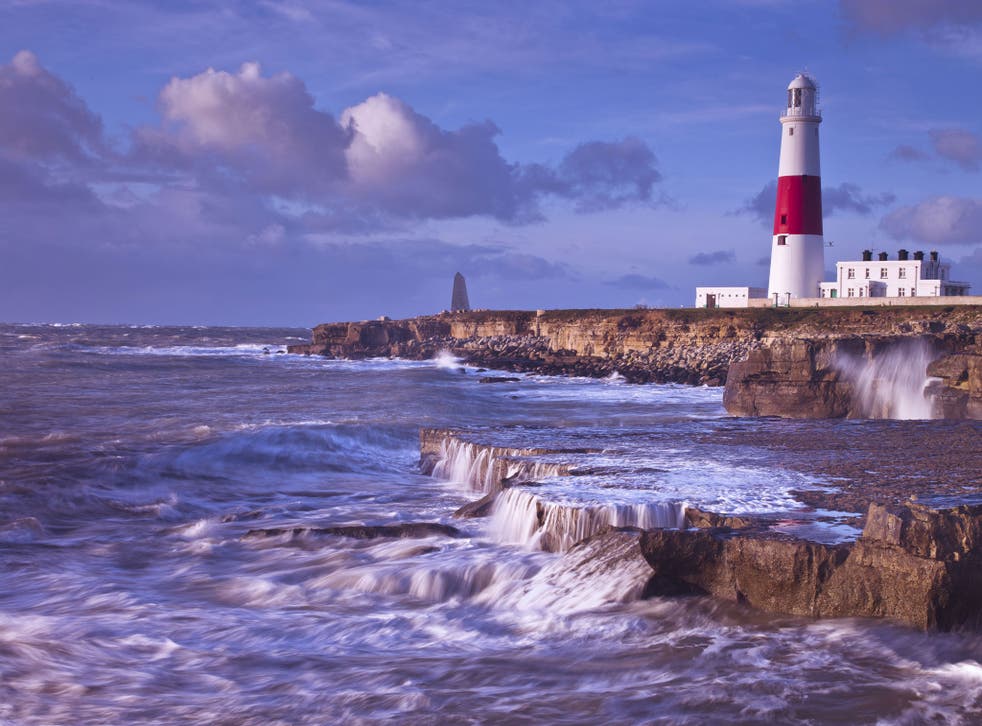 Patrick Barkham is interested in the way the coast functions as a place of liberation, deviance, and wildness. It is "our last repository of wilderness", he says, and a place for behaviour that is uninhibited, if not always antisocial.
For him, the kiss-me-quick hat and the dirty weekend in Brighton are of a piece with, say, Turner's exhilarated painting of Cornish shorelines, or a religious pilgrimage to Lindisfarne; all are signs of a self-indulgent abandonment of reason that seizes British people if they so much as think about the sound of waves fizzing on shingle.
As Barkham reminds us, Britons at home are never far from that sound. At 10,800 miles, our shoreline is longer than that of India, and our furthest inland point is only 70 miles from the coast. Because the sea has protected us from invasion, and supplied us the means to acquire an empire, we are often said to be a maritime nation, but this is not really true. Few of us actually sail or even surf, after all; what unites most British people is less life on the ocean waves than the love of bank holidays on the beach.
Barkham explores our relationship with liminal seaside space in an account of visits to locations along the 742-mile portion of Britain's coast owned by the National Trust – the Neptune Coast, as the NT calls it. Along the way, he records details of plants and wildlife, and fishes out hidden histories. To successfully combine this kind of travel writing and natural history with theories about cultural history requires accessible, rhythmic prose and a genial narrative voice, and, as readers of his previous books, The Butterfly Isles and Badgerlands, will know, Barkham has both. His experience as a journalist tells in the tightness of his storytelling, and he has a superb eye for the effective one-liner. (In the Undercliff at Lyme Regis, "the leaves of a beech hiss in the light breeze"; on Suffolk's Orford Ness, the Cold War military buildings exemplify "the architecture of paranoia".)
Coastlines also has straightforward travel information – maps, railway stations, further reading lists – but for all its usefulness, accessibility and geniality, the book is most distinguished by its ambitious, Romantic evocations of the spirit of place. "Powerful, mysterious, unnerving, unpredictable, duplicitous, treacherous, the coast is the ultimate place on which to project all the unknowable wonders of the human heart," he asserts in an early chapter. By the end of this book, even the most sceptical will be convinced – and unable ever to look at a smutty seaside millinery in the same way again.
Richard Benson's latest book, 'The Valley', is out in paperback in May
Register for free to continue reading
Registration is a free and easy way to support our truly independent journalism
By registering, you will also enjoy limited access to Premium articles, exclusive newsletters, commenting, and virtual events with our leading journalists
Already have an account? sign in
Register for free to continue reading
Registration is a free and easy way to support our truly independent journalism
By registering, you will also enjoy limited access to Premium articles, exclusive newsletters, commenting, and virtual events with our leading journalists
Already have an account? sign in
Join our new commenting forum
Join thought-provoking conversations, follow other Independent readers and see their replies