Confessions by Augustine, book of a lifetime: A Christian masterpiece
Robin Lane Fox first became fascinated by Augustine in 1970 while writing about Alexander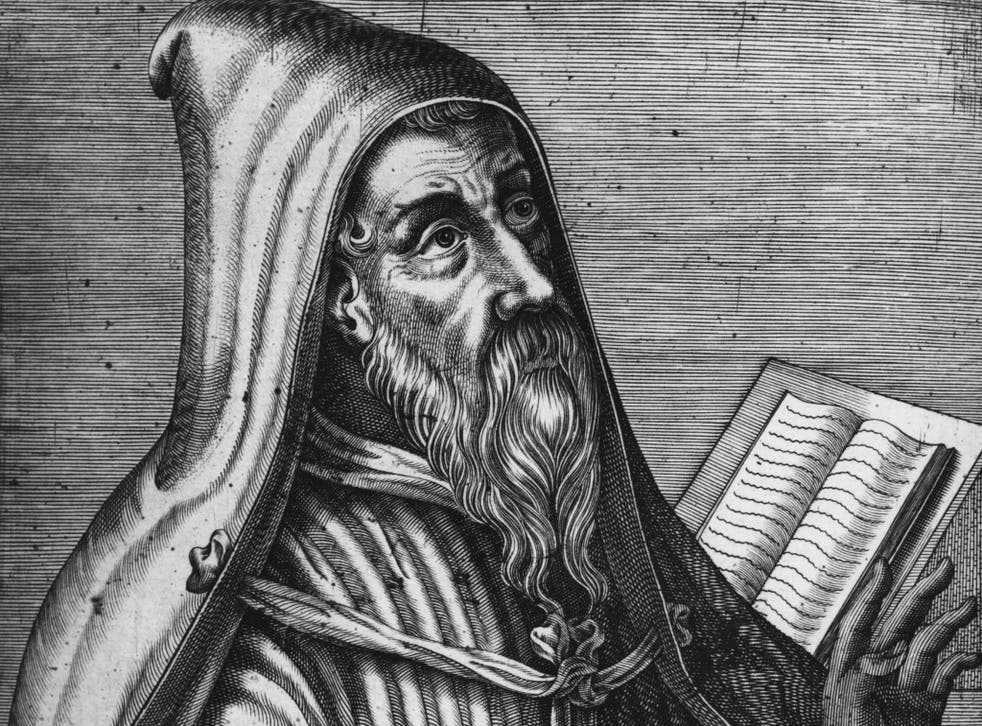 Augustine's Confessions are a Christian masterpiece which fascinate, inspire and puzzle readers after more than 1600 years. My new book aims to present the author and his masterpiece in a new light. I do not share Augustine's Christian faith, but his brilliant way with words, his philosophical intelligence and his exceptional open-heartedness make him a matchless partner, constantly challenging what we believe about ourselves.
I first became fascinated by him in 1970 while writing about Alexander, a book which was to take me from Oxford to India – and eventually even to Thailand for Hollywood's sake. While stuck on chapter three, I reached for a newish book on my Oxford Library's nearest shelf, Peter Brown's brilliant biography of Augustine. It swept me away. Here was the man of whom we know most in the ancient world, reflecting in the year 397 on his sins, his remarkable mother, his sex-life and his conversion in a garden. Alexander could offer no such self awareness.
Thirty years later the editor of Everyman, David Campbell, rang to tell me that the company was giving classic books to British schools in the Millennium year: would I write an introduction to their new translation of the Confessions?.
I took the Latin text on holiday to the magnificent Tuscan villa of two newly -married friends. After lunch, while they retired to bed, I would sit on the balcony and read the Confessions to myself in Latin. Repeatedly, Augustine deplored his past and his sexual urges in what struck me as his dictated prayer to God. However, he stopped his autobiography with his mother's memorable death. Four more books meditated on his inner life and the opening of Genesis, but why? French scholars argue that the Confessions took up to six years to write.
I argue that Augustine composed them in the weeks of a single Lent, beginning when he was stung by slanderous twitter about his past. It has taken me far longer to understand how often he converted (thrice, I believe) and to what (he was always a Christian). I hope to have set him in the context of his era while enabling him still to speak to our own.
Robin Lane Fox's new book is 'Conversions and Confessions' (Allen Lane)
Register for free to continue reading
Registration is a free and easy way to support our truly independent journalism
By registering, you will also enjoy limited access to Premium articles, exclusive newsletters, commenting, and virtual events with our leading journalists
Already have an account? sign in
Register for free to continue reading
Registration is a free and easy way to support our truly independent journalism
By registering, you will also enjoy limited access to Premium articles, exclusive newsletters, commenting, and virtual events with our leading journalists
Already have an account? sign in
Join our new commenting forum
Join thought-provoking conversations, follow other Independent readers and see their replies