The Coven: a witchy dystopia that doesn't quite go far enough
Lizzie Fry's debut novel takes place in an alternative Earth where misogyny is rampant, writes Olivia Campbell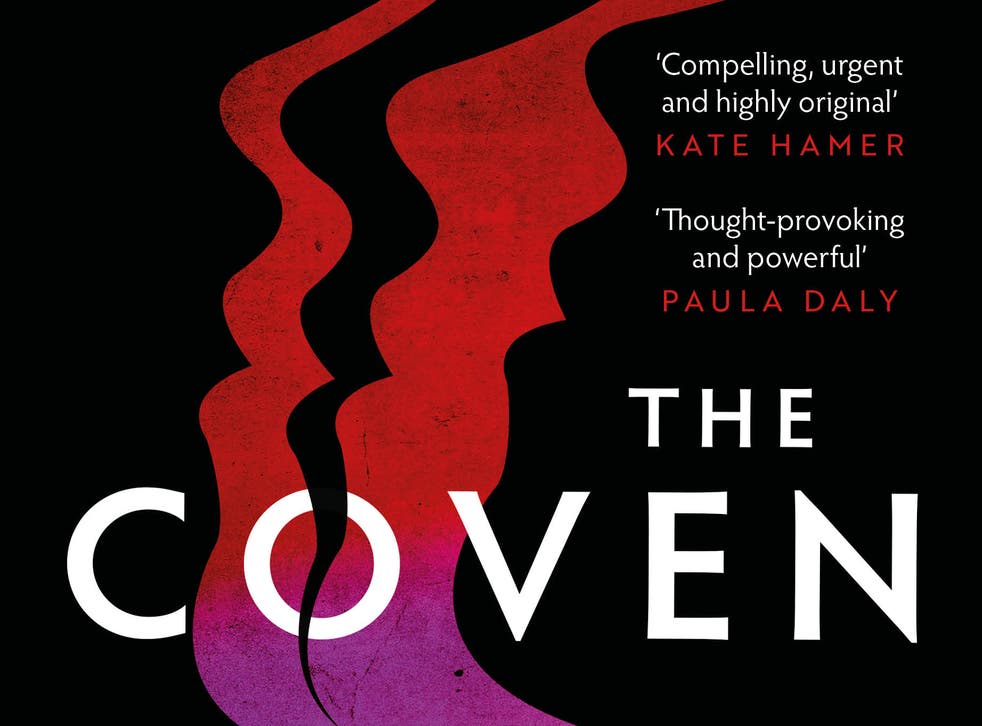 N
othing scares the patriarchy more (or angers it for that matter) than when the power balance tips in the favour of women. Add witchcraft and magic into the mix and you'll end up with a dystopian society where powerful women are locked up or even killed in order to restore this so-called equilibrium. This is the world we find ourselves in The Coven.
The dynamics of power is a prevalent theme in Lizzie Fry's debut novel. In a fictional version of Earth where powerful witchcraft not only exists, but is something many individuals actively inherit, women are taken away to prisons known as Angel Caves where pseudoscientists claim they can cure them of their "sickness" (spoiler alert, they don't). Others are not so lucky, and much like the infamous witch hunts of the early modern period, they find themselves tortured and killed. Misogyny and religious hysteria have snowballed into a society where being female is basically an imprisonable offence.
The story begins in Exeter when young Chloe's suppressed powers finally reveal themselves in a rather explosive fashion (shrapnel and broken buildings seems to follow her throughout the book) and is now global enemy No 1. We later learn that not only is Chloe one of the most powerful witches to have existed – she could also be the key to the breakdown of society. It's a bit of a cliché, but the trope does pay off. Always not far behind her is her long-suffering dad, Daniel, who's finally starting to realise that while he hasn't taken part in this misogynist society, he hasn't exactly done anything to stop it either.
On the other side of the planet, Adelita, who was imprisoned in Texas because she has magical heritage but no powers herself, has been broken out by a former bad guy. Ethan has only just realised that it's not cool to torture and kill women because they can control the elements or do weird things with herbs and he can't. Eventually, the two duos converge on Cornwall in a desperate bid to get to Boscastle, where a band of unruly witches have taken over. Hot on their tales is a bunch of gun-toting men trying to reset the balance.
The society of The Coven is obviously meant to parallel the Trump administration and the attacks on women's autonomy that we are seeing around the world. However, while our actual society is becoming a bit like Gilead from The Handmaid's Tale, I didn't find the one in the novel quite so convincing. After President Hopkins (Trump, basically) is elected in 2016, liberal society starts crumbling until it reaches a point where religious despots trying to eliminate anyone who isn't a god-fearing woman dedicated to pushing out babies.
Perhaps because the parallels are so obvious and the speed at which the USA and, by consequence, pretty much every country in the world, adapt to this draconian thinking, it is sometimes hard to imagine. There are a few excellent twists in the third part of the book, but I couldn't help feeling like I wanted more.
The same thing applies to the villains, who at some points aren't as sinister as they could be. The Sentinel, the men who uphold the laws and dedicate their lives to forcing women back in their places, aren't as scary as they should be. Even the main big bad, Sentinel Premier Agent Jake Pembroke, also known as the Scourge, doesn't quite hit the mark. Fry does do an excellent job of showing just how hateful these individuals are (trust me, your blood will boil at some parts), and there is a rather great twist when you find out who The Uno is, but again, I needed more.
However, those gripes aside, The Coven is definitely a great read. The plot itself is an interesting concept and Fry manages to maintain the thriller-esque pace throughout the book. The actual classification of witches and their various powers is intriguing as well. You'll come away from this novel wishing you to have the ability to manipulate earth. The core four and the obstacles they face also leave you wanting to read on and you find out more about these characters, you'll be glad you picked up a copy.
The Coven by Lizzie Fry (published by Little Brown) is out now
Join our new commenting forum
Join thought-provoking conversations, follow other Independent readers and see their replies