Crime Fiction round-up: Bad blood and a bone-cold Amsterdam turn up heat
Angela Clarke's 'Follow Me' takes on the topical issue of Internet trolls, and presents social media as an accessory to murder
Barry Forshaw
Friday 11 December 2015 13:18 Comments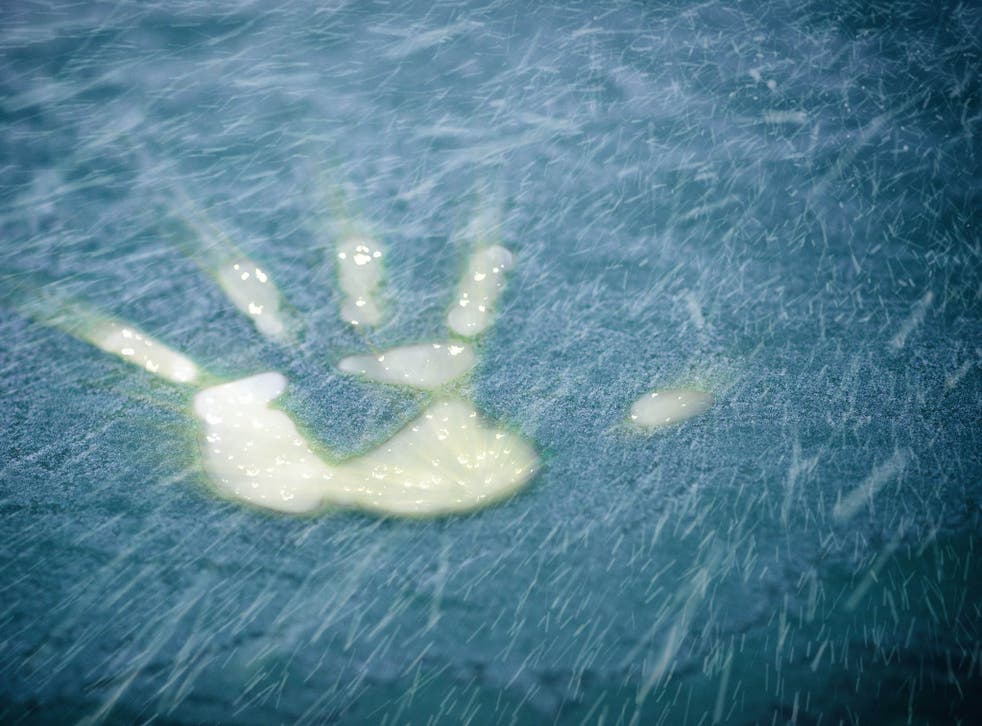 If the phrase "slickly entertaining" for David Baldacci's The Guilty (Macmillan, £18.99) sounds pejorative, it's really not meant to be – but the author's hard-won expertise does encapsulate effortless, filmic storytelling: more diverting than profound, but not everything in the crime/thriller genre has to be freighted with social commentary, does it?
Will Robie gets a call to go back home to Mississippi for the first time since he was a teenager. His estranged father, the local judge, is under arrest, accused of murdering a man he had tried in court. Bad blood abounds: between father and son, and between the town and Will, who is not remembered fondly. Straightforward, fast-moving, page-turning stuff – and nobody does that better than Baldacci.
In complete contrast, Angela Clarke's Follow Me (Avon, £7.99) takes on the topical issue of Internet trolls, and presents social media as an accessory to murder. The author (apparently, herself a victim of trolling) constructs a disturbing narrative around a "Hashtag Murderer" who leaves grim clues online identifying potential victims. As the number of his victims escalates, so do his followers. This is a very contemporary nightmare, delivered with panache – though characterisation is a touch basic.
You may, however, nurture a taste for the eccentric, and you'll find that in abundance with Christopher Fowler's Bryant and May: London's Glory (Double-day, £16.99). Short fictions this time, but suffice it to say that Fowler's latest entries for his eccentric ageing detectives are as ingeniously metrocentric as ever.
Culture news in pictures

Show all 33
Across the North Sea, Anja de Jager's debut A Cold Death in Amsterdam (Constable, £19.99) inaugurates a series from a Dutch author living in London, with yet another damaged female detective. But stifle that yawn, Lotte Meerman may be attempting to deal with the emotional damage from an earlier investigation, but de Jager manages to circumvent the overfamiliar. The evocation of a bitterly cold Amsterdam is worthy of Nicholas Freeling's Van der Valk books.
Cosier fare in The Killing of Polly Carter by Robert Thorogood (Mira, £12.99). The phenomenal success of the TV series Death in Paradise is due to several elements – not least the aspiration of viewers for the kind of sun-soaked holidays we all vicariously enjoy on screen. But there is no gainsaying the contribution of series writer Thorogood, whose novels set in the universe of the show are deftly entertaining. This latest entry satisfyingly pushes all the requisite Agatha Christie-style buttons.
After favourably namechecking one slice of weighty and atmospheric Nordic Noir, MemoRandom by Anders de la Motte (Harper, £7.99, tr. Neil Smith) – in which Stockholm copper David Sarac wakes from a car crash with only the memory that he has committed some unforgivable act – let's examine another. Samuel Bjørk's formidable I'm Travelling Alone (Doubleday, £12.99, tr. Charlotte Barslund) is dispatched with real élan.
A veteran police investigator looking into the murder of a six-year-old girl enlists his erstwhile partner, the troubled Mia Kruger, who has retreated to an island to commit suicide. Mia's confrontation with both her own demons and a very human one is mesmerising fare.
December, of course, is the month of comfort food, and my final choice definitely fits into that category. Maigret's Holiday (Penguin £6.99, tr. Ros Schwarz) is the latest in the current reissue programme for Georges Simenon's 75 novels featuring the saturnine copper, and it's one of the most sheerly enjoyable – the perfect accompaniment to increased calorie intake.
Register for free to continue reading
Registration is a free and easy way to support our truly independent journalism
By registering, you will also enjoy limited access to Premium articles, exclusive newsletters, commenting, and virtual events with our leading journalists
Already have an account? sign in
Join our new commenting forum
Join thought-provoking conversations, follow other Independent readers and see their replies