Death Under a Tuscan Sun by Michele Giuttari: A gripping tale from Italy's underbelly is worth investigating
In Isabelle Kaufeler's able translation, this is a sultry and atmospheric antidote to the various Scandinavian crime scribes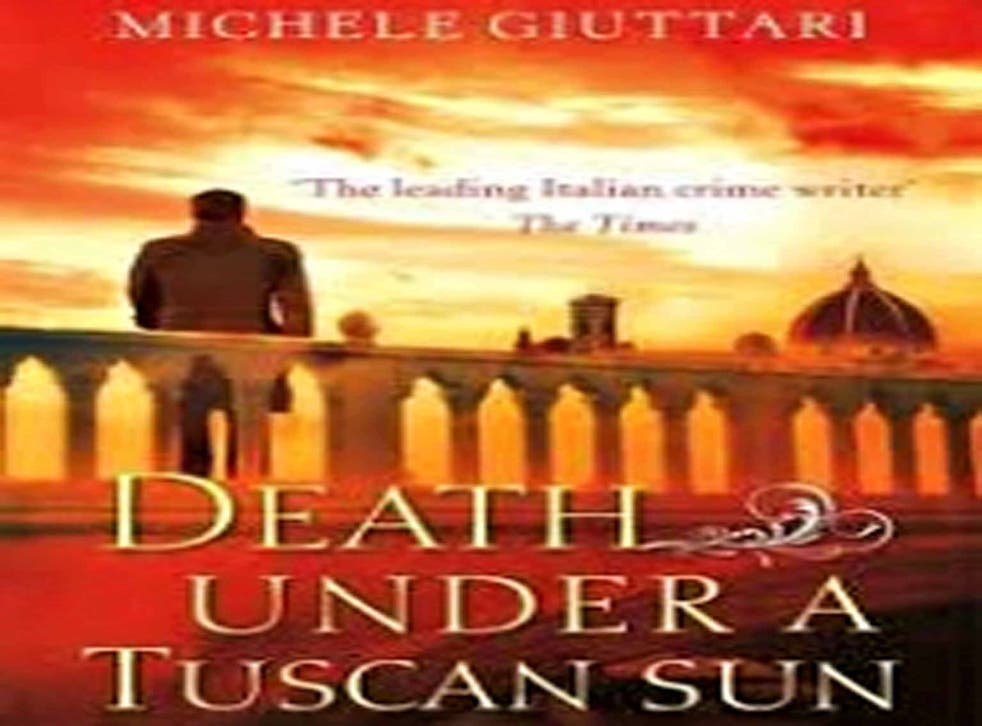 The Tuscan countryside is baking under the unrelenting heat, but the atmosphere is particularly noxious in the dank prison cell in which serial killer Daniele de Robertis spends his time plotting revenge against those who betrayed him – if he ever gets out, that is. And then (of course!) De Robertis escapes.
Once he is on the loose, an upscale lawyer and his wife are savagely killed at their home, and the police discover a series of gruesome photographs of the bodies of nine women. It's up to Florentine Police Chief Michele Ferrara to capture a murderer and crack open a sinister cult in the teeth of irritation from the crème de la crème of Italian society, none of whom shows the slightest inclination to help in his investigations.
As well as being an accomplished (if sometimes inconsistent) novelist, Michele Giuttari is the genuine article in the crime-solving stakes. Born in Sicily, an ex-Inspector of Police, he faced down the Cosa Nostra and still monitors Mafia activity for the Interior Minister in Rome. His crack squad in Tuscany was tasked with reopening the case of the "Monster of Florence", who murdered 14 people, and was a template for Thomas Harris's Hannibal Lecter.
Giuttari's discovery that the killer did not appear to work alone unravelled a skein of conspiracy, and when the policeman swapped his career for the safer profession of novelist, he had a slew of inspiration for his debut book, A Florentine Death (a bestseller in Italy). His copper Michele Ferrara borrows his creator's first name, his elegant grey-flecked locks and Sicilian sensibility (as well as a German wife).
Five books have followed that impressive debut, not all of which maintained the initial momentum, but Death Under a Tuscan Sun is Giuttari back on top form. We have that sense of total authenticity which is the sine qua non of his best work, and the portrayal of the beleaguered police chief and his crew has a saltiness that has been lacking of late. And it's this rediscovered vein of characterisation as well as the inexorable page-turning quality that make it clear that Giuttari is out of his literary slough.
The gunfire exchanged in the final chapter signals a satisfying conclusion to a complex mystery. Despite the tasteful presentation of the jacket, which suggests literary crime, that's not really Giuttari's fiefdom; in Isabelle Kaufeler's able translation, this is essentially a straightforward police procedural with nothing particularly elegant about the prose. But that's a matter of category rather than quality, and this is a sultry and atmospheric antidote to the bone-freezing temperatures of the various Scandinavian crime scribes.
Register for free to continue reading
Registration is a free and easy way to support our truly independent journalism
By registering, you will also enjoy limited access to Premium articles, exclusive newsletters, commenting, and virtual events with our leading journalists
Already have an account? sign in
Register for free to continue reading
Registration is a free and easy way to support our truly independent journalism
By registering, you will also enjoy limited access to Premium articles, exclusive newsletters, commenting, and virtual events with our leading journalists
Already have an account? sign in
Join our new commenting forum
Join thought-provoking conversations, follow other Independent readers and see their replies