Dial M for Murdoch: News Corporation and the Corruption of Britain, By Tom Watson & Martin Hickman
The first full account of hacking scandals and their aftermath reveals the wholesale abuse of power.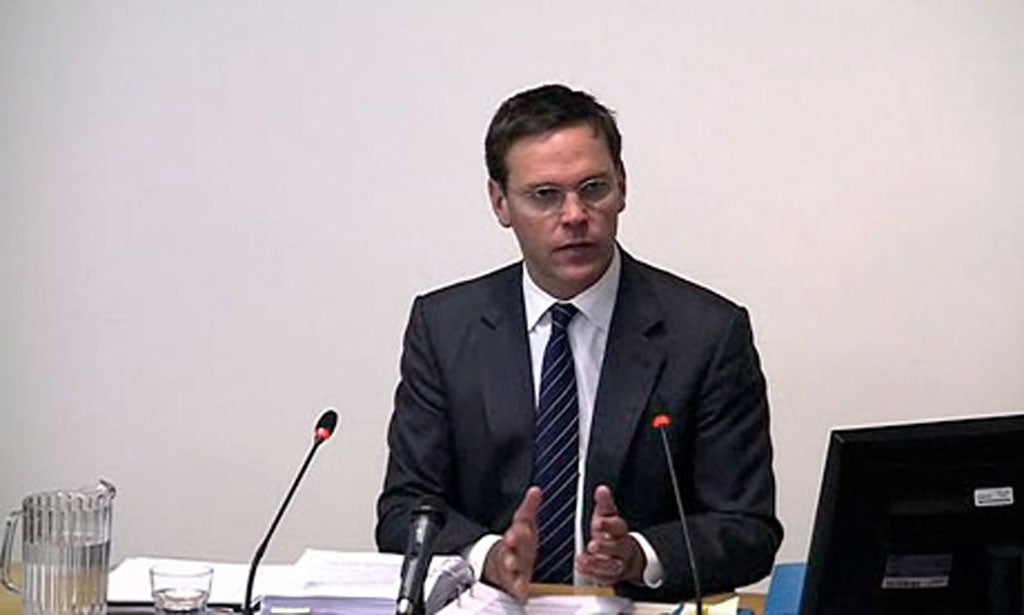 We are emerging – or let us hope that we are – from a period when, for a prominent section of the British press, no holds were barred. It wasn't just that the ends were thought to justify any means, so that reporters and editors were entitled to lie, distort, bully and intrude in pursuit of whatever they considered a story. The ends themselves were also without limit. Newspapers didn't exist merely to inform and entertain, nor even to make money. Instead, their mission embraced dictating public policy, arbitrarily building and destroying reputations and careers, dragging down ministers and governments, overriding democratic, judicial and police processes and intimidating, humiliating or marginalising all who got in their way.
Unelected but highly political, owned largely by very wealthy, right-wing people who pay little or no tax in this country, these papers had the gall to justify their brutish activities in the name of freedom of expression. Rupert Murdoch was and is the leader of the pack. Indeed, Murdoch's idea of the ends that newspapers serve is probably so broad as to be beyond our imagining. At least, for him their purpose is to create, using all the means listed above, the most favourable climate for his businesses. But his ambitions stretch much farther than that, for he wants, if not monopoly, then domination.
His ambitions also stretch beyond this life. He wants that domination not just for himself but for his bloodline into the next generation. It would all be incredible and intolerable were it not that Murdoch controlled or influenced so much of our perception of what was going on. It has taken an earthquake to crack open the wall of misrepresentation that shielded News International's power from view. Dial M for Murdoch, a gripping, shocking read from start to finish, is an admirable first chronicle of that earthquake and its aftermath.
Co-written by the Labour MP who led the parliamentary interrogation of Rupert and James Murdoch, and by Martin Hickman of The Independent, the book does not offer many surprising new facts. Nor is it a polemic against Murdoch; nor is it a puff for the career of the member for West Bromwich East - though it often adopts his perspective, and very occasionally his prejudices. It is a clear, fluent narrative of the hacking scandal and the attendant side-scandals and cover-ups, from a decade ago to the present day.
By the simple means of placing the many events in order, the book demonstrates the corrupting capacity of Murdoch's "shadow state". Key documents are reproduced, casting the most unforgiving light on those leading players who knew one thing and said another. The Motorman affair, implicating most of the press in illegal intrusion, and the ghastly sequels to the 1987 murder of Daniel Morgan, are given proper prominence.
As it races along, the book also reminds you of little details, easily forgotten, that deliver both surprise and fresh understanding. We all know now that The Guardian's Milly Dowler story of 4 July 2011 was a turning-point. It provoked public anger and revulsion, and quickly forced the closure of the News of the World and the establishment of the Leveson inquiry. But how many of us remembered that the next morning, not one tabloid newspaper placed the Milly Dowler story anywhere on its front page? Confronted by unprecedented scandal in their own industry, all adopted the ostrich position. Worse, they tried to con their readers into thinking that hacking was not a scandal at all.
This book has its limits. Because of continuing legal proceedings it could not take us as deep into the News of the World newsroom as it might have, but doubtless those gaps can be filled when dust has settled. It could say more about public policies influenced by Murdoch, not just in communications but in tax, crime, education, foreign affairs (Iraq) and other fields. It also lets the non-Murdoch press off a little lightly. Murdoch may have been the biggest bully in the playground, but others participated vigorously in that amoral, undemocratic culture. Then again, that might have made the canvas too big for one book, and perhaps the whole picture is properly left to Lord Justice Leveson.
Brian Cathcart teaches journalism at Kingston University, and is a founder of Hacked Off
Join our commenting forum
Join thought-provoking conversations, follow other Independent readers and see their replies