Dirty Snow, By Georges Simenon (trs Marc Romano and Louise Varese)
L'Etranger in a strange land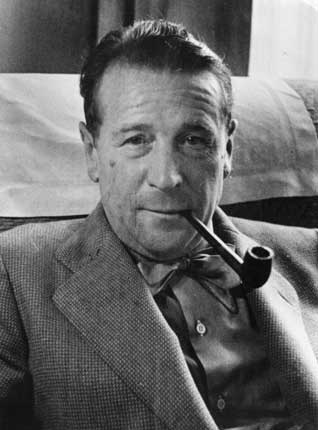 Georges Simenon is reasonably well-known as the Belgian author of the Maigret detective stories, but deserves to be a good deal more famous than he is. He wrote many other novels (nearly 200), displaying acute psychological insight and a distinctive spare, atmospheric prose style.
Dirty Snow is a brilliant example of what he called his "romans durs" ("hard" or "tough" novels), so noir it makes Raymond Chandler look beige.
Set in an occupied European country (it isn't made clear whether it's France under the Nazis or Germany under the Allies), it centres on the pitiless 18-year-old thug Frank Friedmaier. He is a pimp, a thief, and a murderer who kills just to see how it feels. Unlike most of his compatriots, Frank wants for nothing: his mother's brothel makes a comfortable living servicing officers of the occupying force, and he gets free turns with the girls. He appears affectless; in fact he works to suppress his emotions.
It should be impossible to sympathise with such a character – except that he has a kind of steely honesty which leads him to understand that he is ultimately nothing but "a piece of shit who deserves to die", as William T Vollmann puts it in his Afterword. The novel captures the bleakness of an occupied city in winter – the snow, the food shortages, the complicity, the erosion of decency, the arbitrary rulings from on high. Simenon ought to be spoken of in the same breath as Camus, Beckett and Kafka.
Join our commenting forum
Join thought-provoking conversations, follow other Independent readers and see their replies