Dissident Gardens, By Jonathan Lethem: Book review - insightful look at radical politics in New York
Larry Ryan
Friday 17 January 2014 20:00 Comments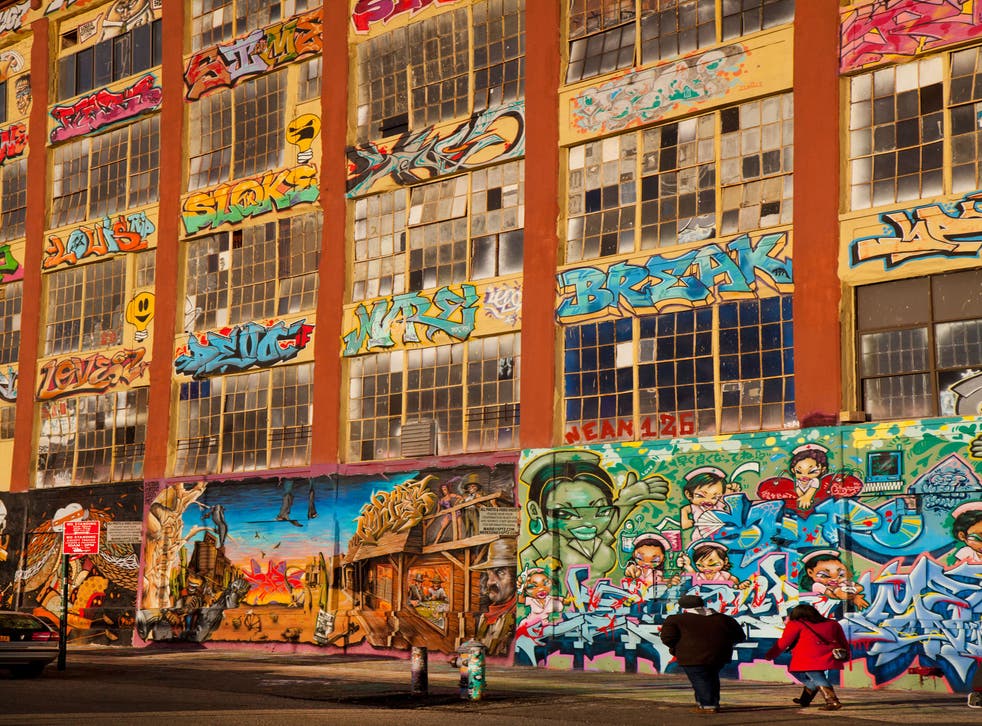 Music looms large for Jonathan Lethem. In the past, citing Walter Pater's dictum that "all art constantly aspires towards the condition of music", he has said that he tries to make his prose "as musical as I can".
His 2003 masterwork, The Fortress of Solitude, pulsed to the rhythms of hip-hop, new wave, Motown, funk and much else. In 2007 he went the whole hog by setting the enjoyable but slight novel You Don't Love Me Yet around an LA art-rock band, his approximation of the light-fizz of a three minute pop song. What, then, is Dissident Gardens?
Perhaps it's an ambitious song-cycle like that made by Tommy Gogan, the book's 1960s Greenwich Village folk-singer, who records an album relaying the lives of the homeless men on the Bowery. Later, Tommy's son Sergius plans a new song-cycle, this time telling the stories of his father and mother, Miriam, and the latter's mother Rose Zimmer, a domineering unbending Communist, and her home in Sunnyside Gardens, an exaggerated version a of once real leftist utopian neighbourhood in Queens populated largely by expatriated European Jews. Lethem digs out an old US Communist slogan, "Communism is 20th century Americanism", and wields it to look at an array of people who, through their beliefs and politics, hoped to forge a better America. He follows it with another aphorism, an enigmatic motto adopted by Rose, "The true Communist always ends up alone."
This, then, is the protest song of themselves. A collage of voices, tales, ideas and ideals spanning from 1940s New York to the present day. Rose figures titan-like over everything. It begins with two indignities she suffers in the 1940s and 50s. She and her German émigré husband, Albert, are members of the American Communist Party. Albert is accused by fellow members of being a spy and, in a somewhat odd punishment, is exiled back to East Germany to be a spy for the Party. Rose is left behind holding their young child, Miriam. The marriage ends.
Then, in 1956,  Rose is expelled for a having an affair with a married man: "Quit fucking black cops or get booted from the Communist Party" is the book's arresting opening line. It's not skin colour or adultery that's a problem with but that he's a cop. Kicked out, Rose takes her grudges and anger with her. Angrush was her pre-martial name; it seems consciously close to anguish. Rose now spends her time as an "enraged flaneur" patrolling Sunnyside streets, haranguing others. It's in her home, though, that Rose holds greatest sway. The book skips through time periods, picking up characters, all of whom can't seem to get Rose out of their heads. There's no great plot here, just an arc of personal and political histories.
Miriam, her captivating daughter, fights endlessly with Rose and then flees her. She alights in downtown New York, in the nascent folk scene. But, like Rose, Miriam has a singular, powerful intelligence and a belief in a life that goes against the grain. She takes up with Gogan, who has made an escape of his own from being a singer in a Clancy Brothers-like Irish folk group. They create a utopia of two ("their bodies grappling in each other's direction like vines to sunlight"), then among others in an urban hippy commune. Finally, they wind up naively chasing a socialist dream among the Sandinistas.
Lenny Angrush, Rose's cousin, is the foil and butt, comically. Described perfectly as having "boiling eyes" he is taken with both Rose and Miriam; besotted with the mind of the former and the body of the later.
Then, there is the next generation: Cicero Lookins, son of the black cop of Rose's affair. Now in an exile of sorts, as a professor at an east coast university, and raging about the past, "a monster of scepticism." His anger is directed at Rose for said affair but he is indebted to her, as she made his care and education her business (like most other things).
Sergius Gogan, Miriam and Tommy's orphan son, lands at another attempted utopia - a hippyish Quaker boarding school. Eventually he turns to Cicero to put together some pieces of the past.
Last year, Five Pointz, in Queens, a building covered in graffiti, was painted white overnight, ahead of a plan to redevelop it into apartments and retail space. A piece of pop-culture history blotted out. It is such things that Lethem fictions often hover around. The Fortress of Solitude, a novel about gentrification in neighbouring Brooklyn, comes alive amid the ferment of graffiti and hip-hop culture. Chronic City (2009) is filled with arty Manhattan types as comfortable getting stoned and chewing over film theory as they are rubbing against the mayor or wolfing a diner cheeseburger with a homeless guy. As rent controls disappear and the city becomes the preserve of the rich, such characters' extinction is close.
In Dissident Gardens, Lethem points to a diminishing sense of radical politics in the city. He celebrates the right to fight the good fight, regardless of the results. That Lethem can write about all of this without it feeling like a whiney declinist rant is one of the book's big achievements. A tragi-comic epic about New York Communists might have made for stolid reading but Lethem turns it into a fiction of vigour, humour and poignancy.
It's not his best work however, lacking the antic invention of Motherless Brooklyn and the exuberance, ideas and great story-telling of The Fortress of Solitude.
The middle of book also sags with some of the Cicero portions proving a drag - perhaps this was a deliberate if unsatisfying narrative ploy.
Its political radicalism chimes with The Flamethrowers, Rachel Kushner excellent novel about 1970s art, protest and the underground in New York and Italy. Something must be in the air – perhaps the recent Occupy movement got juices flowing. Dissident Gardens references it specifically: in the novel's final movements, taking place around 2012, Sergius takes up with a woman who is travelling to various American Occupy camps.
As the duo separate at an airport, they attract the attention of security officials. There's a nice circularity as the numbing jargon of these officers mirror the makeshift trials that Rose is submitted to by Communist comrades in the opening chapter. You feel that Sergius could explain his way out of trouble with some mild cooperation yet now, alone, but imbued with his grandmother's spirit, he seems to be spoiling for a fight.
Shall he (and they) overcome?
Register for free to continue reading
Registration is a free and easy way to support our truly independent journalism
By registering, you will also enjoy limited access to Premium articles, exclusive newsletters, commenting, and virtual events with our leading journalists
Already have an account? sign in
Join our new commenting forum
Join thought-provoking conversations, follow other Independent readers and see their replies