Evelyn! Rhapsody For An Obsessive Love by Duncan McLaren, book review
McLaren's approach to Evelyn Waugh studies goes further than any conventional biography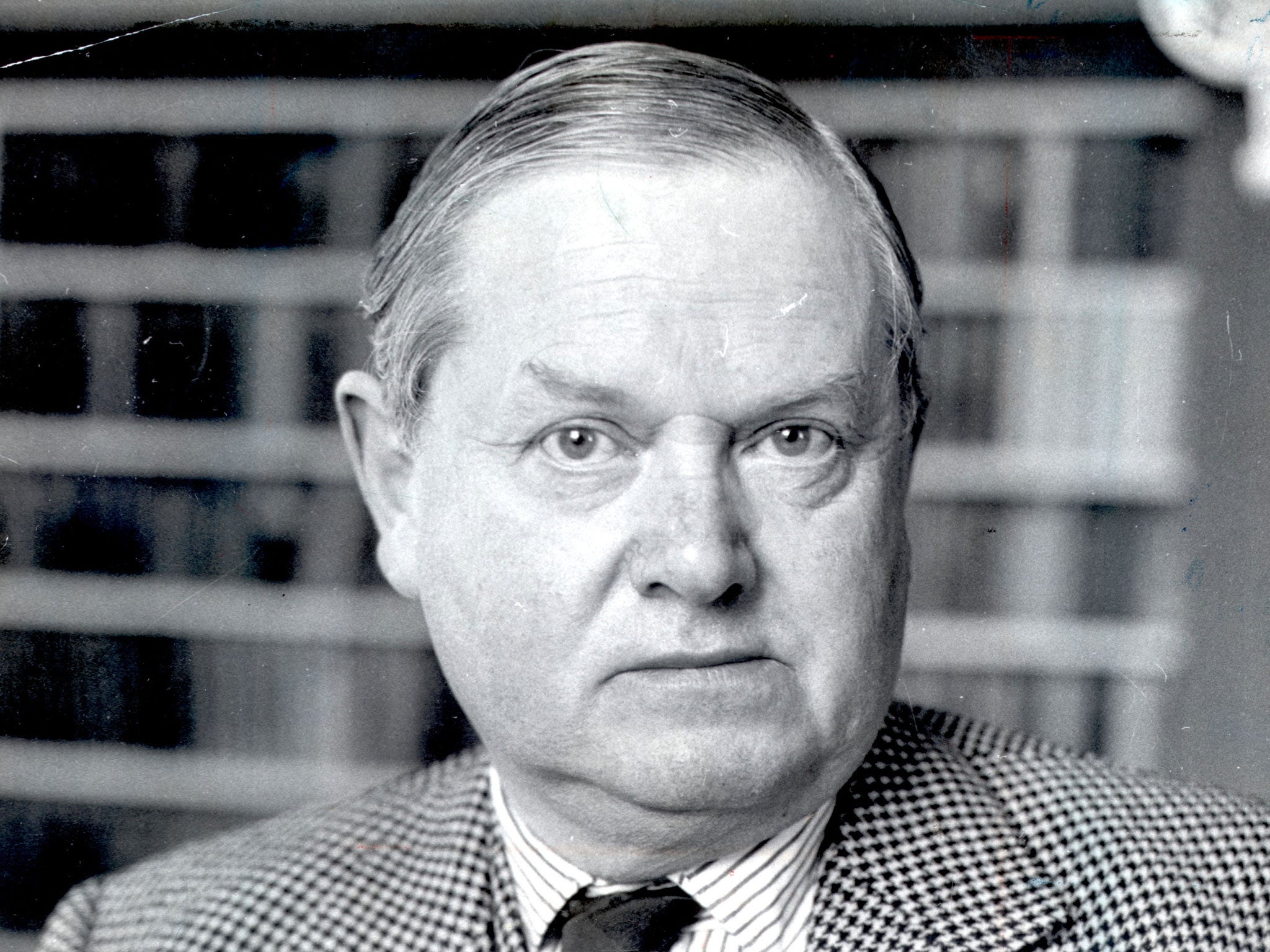 Early in his 1927 book on the Pre-Raphaelite painter, Dante Gabriel Rossetti, Evelyn Waugh complains of a new fashion in biography in which objectivity is abandoned in favour of conjuring up the living, breathing subject. "The corpse has become the marionette," he fumes. "With bells on its fingers and wires on its toes, it is jigged about to a period dance of our own piping."
When Duncan McLaren quotes this passage at the start of his new book it's clear he means mischief. His approach to Waugh studies goes further than any conventional biography: what he plans to do is to stalk his subject's ghost in the places that mattered to him most: the homes where he lived, pubs where he drank, hotels where he stayed. Through a trick of psychobiography he hopes to "bring Evelyn back to life".
McLaren is a superfan, who as a 17-year-old fell in love with Waugh and now wants to meet the object of his affections. "Every time I get close enough to Evelyn, I intend to shake hands with the man," he writes. "I want to see his owl-like eyes staring back into mine; I want to feel his hot, whisky-laden breath on my face." Furthermore, he believes that biography illuminates an author's work and that by visiting all the places that inspired Waugh's novels he will appreciate them better.
So off we go as he begins his year-long quest at Underhill, Waugh's childhood home in Hampstead. He traces many of Waugh's troubles back to this house and is determined to examine it completely, a job which will require crawling on all fours to reach the garden unobserved. He then extracts a book of Waugh's stories from his rucksack and reads "The Man Who Liked Dickens", a dark and thinly disguised tale about Waugh's father, Arthur. By the time he has finished, McLaren has invoked the child Evelyn, up at the window, waving a flag and signalling in semaphore "Lacking in love".
From here the book continues with other similar hunts for clues, but now McLaren is accompanied by his girlfriend, Kate, who plays Dr Watson to his Holmes. They go "Evelyning" around Oxford, site of so many key events in Waugh's life and work, and drink at the Abingdon Arms in Beckley, a favourite meeting place for Waugh and his lover, Alastair Graham, the model for Brideshead's Sebastian Flyte.
Most fully they explore the biggest trauma of Waugh's life, his failed marriage to Evelyn Gardner, She-Evelyn to Waugh's He-Evelyn. Kate and McLaren attempt to inhabit the characters by recreating their meetings at the Ritz, and even by calling each other Evelyn during imagined dialogue over He-Evelyn's sexual inadequacy. Kate eventually begins a correspondence with Sir Richard Heygate, the son of the man for whom She-Evelyn left Waugh, thus allowing McLaren to feel something of Evelyn's jealousy and, the logic follows, a deeper understanding of Tony and Brenda Last, the tragic characters in A Handful of Dust.
McLaren had intended to stalk his hero right up to his death, but once he has experienced these lowest moments, as well as Evelyn's happiest time plotting Decline and Fall, he is content his job is done. He writes well, and although his expositions of Waugh's plots are too long, the book makes an enjoyably comic curiosity.
As for how the famously irascible Waugh would feel about having his corpse turned into a marionette, surely no séance is necessary.
Join our commenting forum
Join thought-provoking conversations, follow other Independent readers and see their replies