Frantz Fanon: The Militant Philosopher of Third World Revolution by Leo Zeilig, book review
Tireless freedom fighter whose words resonate today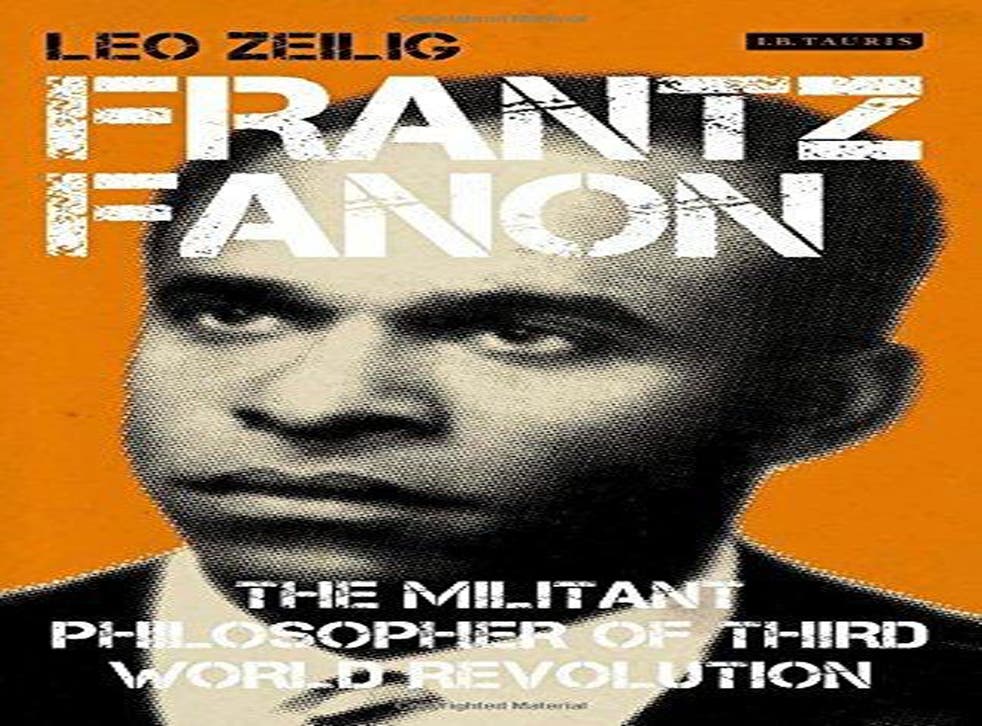 "No revolutionary is born ready," Leo Zeilig states in his introduction to Frantz Fanon: The Militant Philosopher of Third World Revolution, and in this smoothly written biography, he proceeds to provide an insight into the complexities that made up this remarkable thinker. He begins with Fanon's birth in Martinique, and takes us through his stint with the French forces, his work in psychiatry and finally his involvement with the Algerian freedom struggle.
An aspect of Fanon that shines throughout is a brilliance that he can barely contain, a kind of effervescence that his brother Joby Fanon describes as "fireworks on the inside, fireworks on the outside". It is, perhaps, that same fire that leads Fanon to steal from his father to fund a trip out of Martinique to fight for the French army but that also later leaves him feeling "skinned alive" by French racism.
Culture news in pictures

Show all 33
Fanon feels injustice deeply and lives life fully: he is a man who sleeps only three or four hours a night, thinks it impossible, as he writes to his brother Felix, "to live life at an easy pace", reads voraciously, and stuns people with his speeches. After speaking into the early hours of the morning with Sartre and being informed Sartre needs to sleep, Fanon responds, "I do not like people who limit themselves." And during his last days, Fanon dictates his masterpiece, The Wretched of the Earth, in a frenzy; till the very end, he is "hanging on, clawing to stay alive".
Political and historical details are not shied away from by Zeilig, himself a scholar of modern African history; this book is almost as much about Algeria and its struggle for independence as it is Fanon, and this may render it less interesting to the general reader than to historians and academics. The book speaks at length about the functioning of the militant Algerian National Liberation Front (FLN), and its socio-political background. Zeilig also analyses Fanon's essays and books, allowing us to see the development of his ideas from Black Skin, White Masks, informed by his work as a psychiatrist and concerned with the impact of racism on the black body, to The Wretched of the Earth, coming out of his militant activism and concerned with decolonisation and its aftermath.
In today's world, where the Black Lives Matter movement highlights the disillusionment of a people who were once so excited about a black president, and where the endless war on terrorism can resemble the kind of self-serving and arbitrary exercising of power conducted by colonising states, his ideas are as relevant as ever.
I.B. Tauris £14.99. Order for £12.99 (free p&p) from the Independent Bookshop: 08430 600 030
Register for free to continue reading
Registration is a free and easy way to support our truly independent journalism
By registering, you will also enjoy limited access to Premium articles, exclusive newsletters, commenting, and virtual events with our leading journalists
Already have an account? sign in
Register for free to continue reading
Registration is a free and easy way to support our truly independent journalism
By registering, you will also enjoy limited access to Premium articles, exclusive newsletters, commenting, and virtual events with our leading journalists
Already have an account? sign in
Join our new commenting forum
Join thought-provoking conversations, follow other Independent readers and see their replies