God Help The Child by Toni Morrison, book review: Pain and trauma live just under the skin
Nobel Laureate Toni Morrison returns to questions of race, responsibility, redemption and the cruelties visited upon children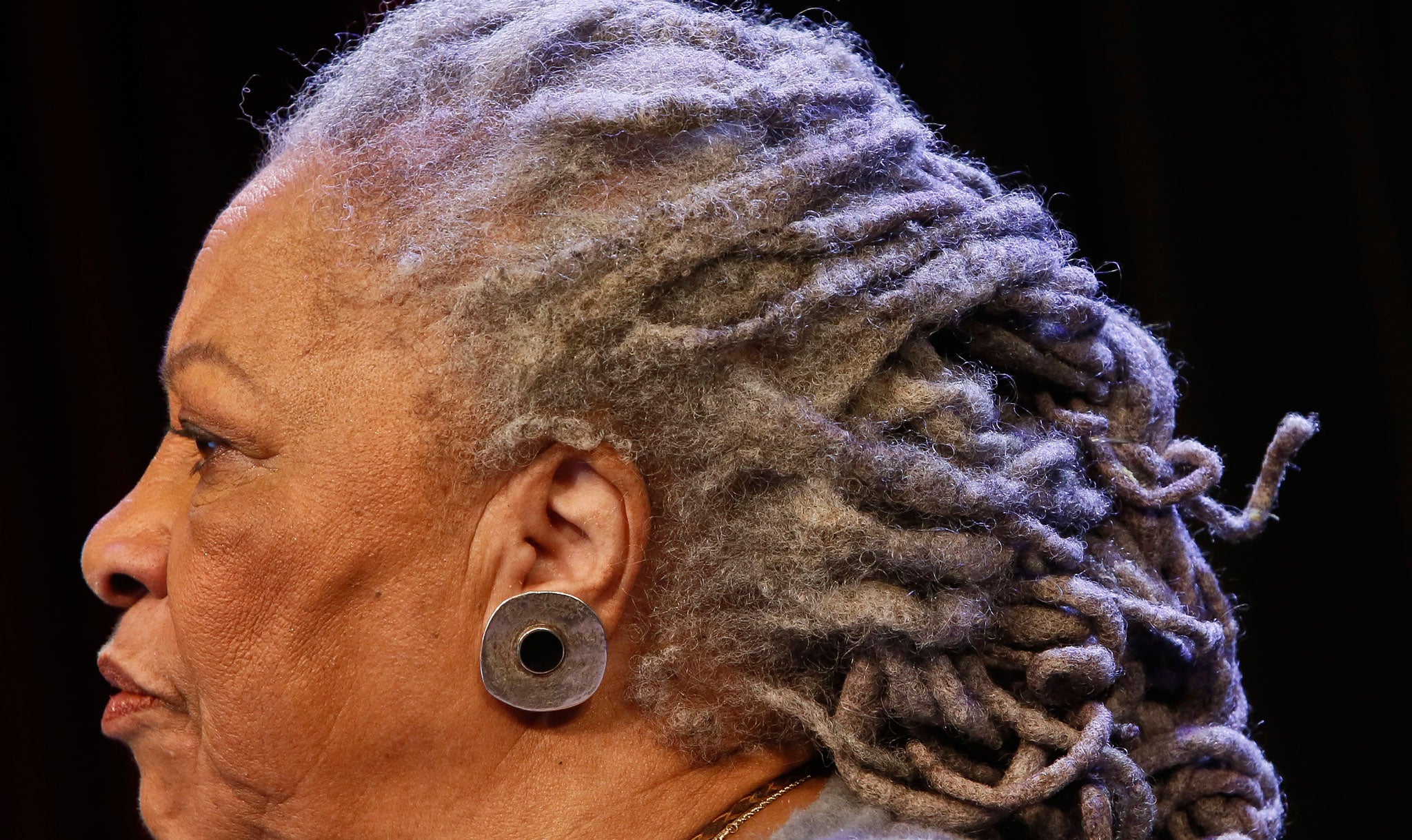 Fault and blame: these are potent words, and in the context of a parent and child relationship, they are soaked in pain. So, when Toni Morrison begins her 11th novel, God Help the Child, with the words "It's not my fault. So you can't blame me", you sense that this could be a story whose very fibre is likely to interest anyone who cares about the building blocks of society: the family, and how we treat our children. Morrison often sets out what the novel will be about in the first few paragraphs or pages, and the rest of it unpacks the emotional weight of what we've learnt.
The opening chapter is called "Sweetness": she is the mother of Lula Ann Bridewell, a girl born so black, "midnight black, Sudanese black", that she scares her mother, who is high yellow. In other words, lighter-skinned.
In a few sentences, it's clear that Morrison's life-long subject, to throw her particular gaze on the truth about the lives of African Americans, has once again ignited her imagination.
Sweetness, remembering the fear of producing a dark black baby, muses on the 20 per cent of white folk she thinks, have "Negro" blood running in their veins, the legacy of slavery – in this, the 150th anniversary of its abolition in the US. The fault lines of contemporary racism are ever-present, but the complexity of the racism internalised by African Americans is also there. The impact of that secondary hierarchy of racism is the backbone of Lula Ann's story.
Her mother was so embarrassed by her dark skin she didn't even allow her to call her mama, forcing her instead to call her Sweetness; she never showed the child any affection. Her father, convinced he was not her real father, never touched her. Such was Lula Ann's craving for her mother's approval, she lied to help put a woman accused of child molestation behind bars, just so that her mother would hold her hand after the testimony in court. That incident is at the core of Lula Ann's unravelling.
As soon as she is able, she leaves her mother, changes her name to Bride and acquires a second skin to her blue-black hue; she wears only white clothes and stilettos, drives a Jaguar and works her way up to becoming an executive at You, Girl, a cosmetic company where black is the new black. But while her very existence is celebrated, her childhood trauma is lived just under her skin.
Years and a cultural shift later, Bride discovers that men find her extremely attractive. Her obsession with her beauty and its power is a throwback to the days when the civil rights movement morphed into black power and the slogan, "black is beautiful" was bandied around. Morrison is clear on the hollowness of the comfort this slogan provided – that it was a slogan which exposed the fact that white definitions were important to black people. It is a point elaborated on by the man Bride falls in love with, Booker. When she complains that her mother hated her for her black skin, he says: "It's just a colour, a genetic trait – not a flaw, not a curse, not a blessing nor a sin."
The relationship, though, comes undone, when Booker says she is not the woman for him, with no further explanation. Their perspectives are revealed through separate chapters and this contemporary story – rare for Morrison – is full of the overarching theme of "what you do to children matters. And they might never forget."
This is a time when our culture is so attuned to the horror stories of childhood abuse, and so often when they appear there is the attendant desire for retribution. There is a quiet reflection on the legacy of abuse in this novel – how the damage is hidden, but lingers in every encounter an abused person has as an adult. And there is much to be admired here: perspective, luminous language, and courage in confronting the difficulty of the big subject. Surprisingly for Morrison, some of the characters, though their stories have stayed in my mind, are too didactic on the page: prototypes for an idea rather than real people.
Bride's journey to self-acceptance after the rejection by her boyfriend takes her on an odyssey during which she tries to atone for her mistake in helping to convict Sofia, the woman wrongfully accused of molestation. Along the way, she encounters others shaped by childhood trauma: Rain, a white girl, sexually abused by a man known to her mother; she is rescued by a hippy couple, and both this couple, and Rain, rescue Bride in different ways; Bride also learns about Adam, Booker's brother, whose story shapes him, and forms a particularly difficult and uncomfortable section of the book. Along the way, we are also given Sofia's story of survival in prison.
When Morrison won the Nobel Prize for Literature in 1993 (she remains the last American to have done so), her acceptance speech focused on an exchange between an old black woman who is wise and blind, and young children who demand she answer an age-old riddle: "Is the bird I am holding living or dead?" Her reply: "I don't know whether the bird you are holding is dead or alive, but what I do know is that it is in your hands." So much of Morrison's writing is about responsibility and redemption – personal and political.
But she is not a writer for whom the novel is solely an indulgence of her imagination. Her novels are always designed to "clarify things that have long been obscured". I've always read Morrsion, not just for her skill as a wordsmith, and her ability to enrich and nourish my life through her storytelling, but because I know she has, at her core, a bigger project in mind with her art: beyond the story in the text, there is a commentary on both life and history. And here, in this story, I am reminded of an address she made at Howard University, her alma mater, in 1995: "It's important to know that nothing is more important than our children. And if our children don't think they are important to us, if they don't think they are important to themselves, if they don't think they are important to the world, it's because we have not told them. We have not told them that they are our immortality".
Razia Iqbal presents 'Newshour' on the BBC World Service and arts programmes on BBC Radio 4
Join our commenting forum
Join thought-provoking conversations, follow other Independent readers and see their replies