Hebden Bridge: A Sense of Belonging, By Paul Barker
A writer's history of his childhood home becomes a microcosm for local life buffeted by the winds of change.
Ian Herbert
Thursday 03 May 2012 15:54 Comments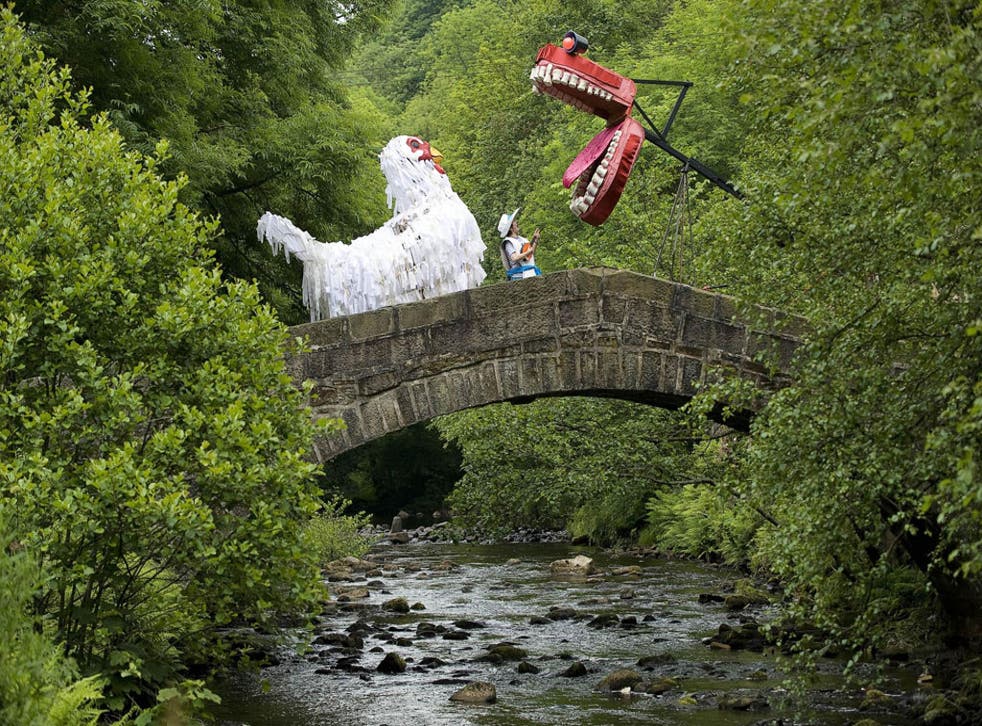 People have tried before to define the sense of place in Yorkshire's Upper Calder Valley. Its village of Mytholmroyd is the spot a certain Poet Laureate once called his "tuning fork". And so, a decade or so back, we were almost treated to the inevitable "Ted Hughes Experience".
The project got terribly tied up in bureaucracy, yet even in the process of reporting on those plans, it became clear to me that this "experience" could not be bottled in a visitor centre. It was all around, living and breathing in the collective memory of those locals who, for instance, told me the story of "Teddy Hughes" fishing a live frog out of the Rochdale Canal and putting it down little Betty Lumb's back.
That story doesn't scrape the surface of Paul Barker's own journey back through the ginnels and snickets of the valley where he was born. Which of those words you use may depend on which side of the Yorkshire-Lancashire border you live. Barker's work on the Calder Valley vernacular, for which he has a fine ear, is just one part of the picture. He certainly doesn't need a local laureate to bring his trip to life. The prime focus of his study – Mytholmroyd's neighbouring village of Hebden Bridge – happens to be an excellent test site for investigation into whether a sense of place can survive time and tides of new occupants.
Hebden, the one-time Fustianopolis, was rather hopeless at catching the next fad when no one wanted trousers cut from fustian cloth any more. Jeans? "Hebden didn't believe the fashion would last," Barker reports. It was in the midst of vertiginous economic decline – when local planners plotted a wholesale destruction of the village's housing stock and a prototype conservation movement resisted it – that Hebden stumbled upon a reincarnation. A conservationists' liberal paradise was suddenly born.
Art students moved in, ill-paid lecturers followed, and Hughes's northern branch of his Arvon creative-writing centre helped. It is a parable to heed for all those local politicians seeking to knock down and build up in the cursed name of "regeneration".
For the writer, every encounter triggers a memory of an upbringing as the son of Donnie Barker, a chip-shop owner. The quality of his language makes his sense of place vivid. But he wants to know how that sense can survive the repeated process of re-appropriation a village undergoes. Once Hebden had only its "established": the surnames in its school were Barker, Greenwood, Sutcliffe, Ashworth. Then came the "offcomers", or outsiders. Affluence was a source of suspicion, not race. Now there are the new offcomers, arousing suspicions among the original invaders because they only view Hebden as a place to commute from.
Barker lets the journey take him where it will, a meandering underpinned by some very incisive journalism. No assumptions: he seeks out the villagers who can help. His story of a Hebden soldier son, Edmund Ashworth, from a family album photograph though the trenches of Flanders to a lichen-encrusted memorial stone at the Talana Farm cemetery near Ypres is especially vivid.
The Calder Valley was always rather forbidding for Hughes. "Blackness was a building blocking the moors, darkening the sun of every day," he wrote of Mytholmroyd's Mount Zion Methodist Chapel. During an adolescence spent "trying to detach myself from Yorkshire," Barker seems to have felt much the same. But in his story of one village – which might be any village in these times of change – he takes us to a very rich place indeed.
Register for free to continue reading
Registration is a free and easy way to support our truly independent journalism
By registering, you will also enjoy limited access to Premium articles, exclusive newsletters, commenting, and virtual events with our leading journalists
Already have an account? sign in
Join our new commenting forum
Join thought-provoking conversations, follow other Independent readers and see their replies