Her by Harriet Lane, book review: All is not what it seems in this taut domestic drama of obsession and jealousy between two women
Patricia Nicol
Thursday 05 June 2014 14:22 Comments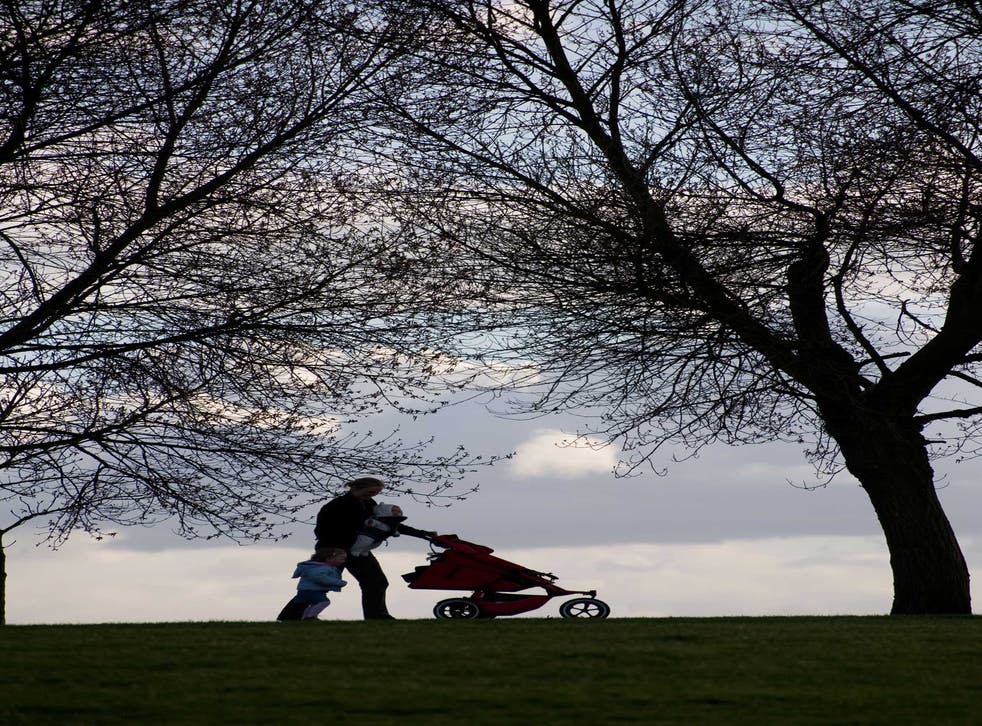 Harriet Lane is a deft conjurer of menacing middle-class scenarios. In her 2012 debut, Alys, Always, the unfulfilled Frances exploits a car crash victim's dying words to insinuate her way into the lives of the dead woman's literary family. It earned Lane comparisons with Patricia Highsmith and Anita Brookner.
This second novel also involves envious women pressing their noses up to the window of another's glossier-seeming life. In Her, a taut revenge drama, the same events are recounted in alternate chapters from the separate perspectives of two women in their late 30s who have met by apparent accident. Emma is a harried older mother to young children, struggling to retain a shred of self-worth amid the dog-tired drudgery of domesticity. Sleek, chic, groomed and self-composed, Nina seems to embody everything that Emma craves. Married to a successful architect, she has a semi-independent 17-year-old daughter and a growing reputation as an artist.
They live in the same north London neighbourhood, but Nina's circumstances are undeniably grander. When the hard-up Emma, who found a career in television incompatible with motherhood, first glimpses Nina she is "exactly the sort of person I don't want to meet… I recognise her, her life; and I want it so much, really, that it hurts…" In fact it is Nina who has recognised Emma and sought her out, though why – and with what intent – becomes an unnervingly tense revelation.
Nina reaches out to Emma. Flattered, Emma takes the supportive friendship at face value, taking umbrage at her husband Ben's flummoxed speculation at what the poised Nina might see in her: "I can't explain how this feels: to be seen, again, for who I really am. Not to be a person always in the context of other people." But the reader too is wondering, racing through this tightly written psychological thriller to discover why an earlier encounter that made such an impact on one could have been forgotten by the other.
Lane's career as a journalist included a stint as features editor on Tatler and there is forensic social observation here. Her London is recognisably real. Both Emma and Nina feel like women you might pass on a leafy Islington street. She has a sharp eye for telling detail.
Nina surveys Emma's home with a sophisticate's withering disdain: "The scuffed skirting and the varnished wooden boards… A heart on a string dangling over the gilt-framed mirror… All the quirky bits of individuality echoing prevailing tastes…"
Emma's struggle to reconcile her former sense of self with her present depleted state – "the vanishing of personality as everyone else's accrues" – is depicted sensitively.
Key to the suspense is Nina's motivation. Is she meddling in another's life for her own spiteful amusement? Does she have just cause? Or is she monstrous? Lane drip-feeds information, even hinting that there may be no grand revelation. In a conversation about thrillers Nina tells Ben: "I found the final plot twist unsatisfying, as plot twists often are: nothing like life, which ... turns less on shocks or theatrics than on the small quiet moments, misunderstandings or disappointments..." Then the endgame, when it comes, is shattering.
Register for free to continue reading
Registration is a free and easy way to support our truly independent journalism
By registering, you will also enjoy limited access to Premium articles, exclusive newsletters, commenting, and virtual events with our leading journalists
Already have an account? sign in
Join our new commenting forum
Join thought-provoking conversations, follow other Independent readers and see their replies