HHhH, By Laurent Binet (trs by Sam Taylor)
Killing Heydrich: Why not let the facts speak for themselves?
Leyla Sanai
Saturday 26 May 2012 19:42 Comments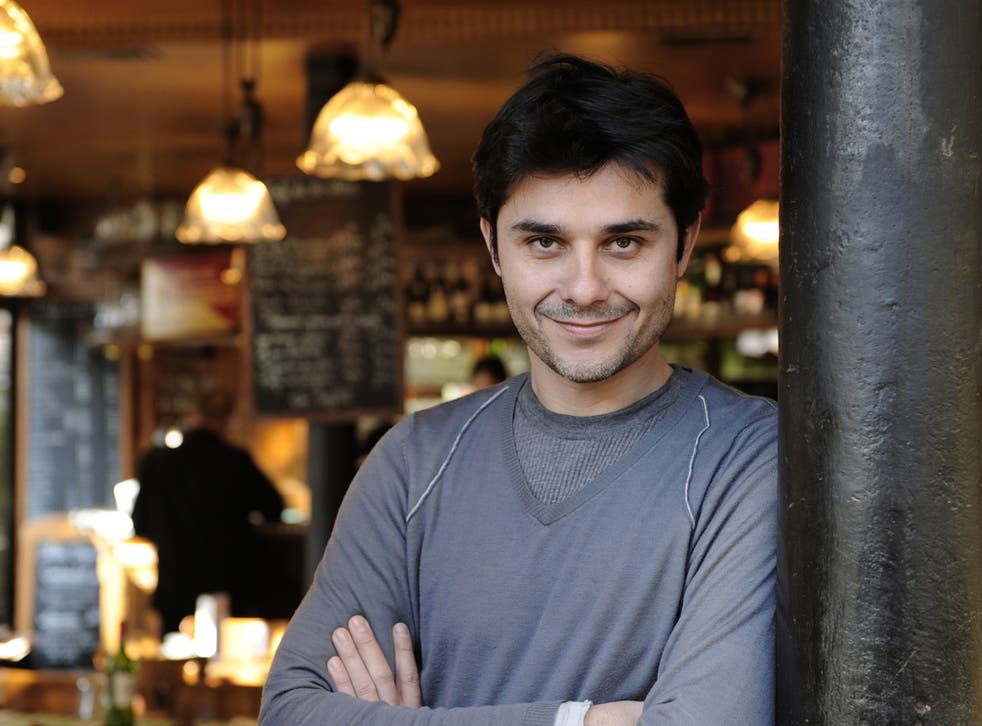 Laurent Binet knew what he wanted to avoid when he embarked on his debut novel, which is about the assassination attempt in Prague in May 1942 of the head of the Gestapo, Reinhard Heydrich, by a Czech and a Slovak, Jan Kubis and Josef Gabcik. Binet was adamant that he was not going to fictionalise real events to fill in any gaps in his knowledge.
Indeed, his determination not to fall back upon his imagination becomes a recurring theme, his interjections obstructing the flow of a mesmerising true story. While making reference to other books, he often sneers at their improvisation. Yet he does the same, surmising details that he can't have known. For example: "the commissioner approached, smiling". Occasionally, he chastises himself for fabrication, but one suspects that these wrist-slaps are only intended to remove him from suspicion elsewhere. His conviction that he is superior to writers of historical fiction such as Alan Burgess, whom he demolishes bitchily, becomes jarring. And if Binet was so averse to the idea of fictionalisation, why didn't he write a non-fiction book, with references? His lack of references is a cop-out and, because of his antagonism towards others' fictional touches, his own glare noticeably: he writes that Heydrich was yellow after his injuries, but as any doctor would attest, blood loss with no gall bladder damage causes pallor, not jaundice.
The overall effect is that Binet and his thoughts and opinions loom large. He is not the first writer to do this. For example, Geoff Dyer's non-fiction is discursive and meandering and as much about his responses to a subject as about the subject itself. But Dyer is entertaining while Binet is distracting.
Still, Binet's methodology and style can't detract from the facts about the rise and demise of the man who became known as the "Hangman of Prague". Tall and fair-haired, Heydrich looked Aryan, though he was investigated for suspected Jewish blood early on in his career, because his paternal grandmother had remarried a Jew. During his rise to power, Heydrich became Himmler's invaluable underling – the title of the book comes from the wartime saying that "Himmlers hirn heisst Heydrich", or "Himmler's brain is named Heydrich". He was the head of the Gestapo, and Reich-Protector of Bohemia and Moravia, the occupied Czech section of Czechoslovakia.
Binet includes some shocking anecdotes and facts. For example, a football match that the Nazis organised in occupied Ukraine was won by Kiev – despite them being a man down (a Nazi had broken one of their legs) and the Kiev superintendent warning the team that they'd be executed if they won. Furious, the Nazis summoned professional footballers from Berlin for a rematch, but were thrashed again. The Kiev team, save for three who escaped, were executed. Near Kiev is Grandmother's Gully, a homely name for a place of terror, where, within 48 hours, 33,771 naked and beaten Jews were forced to lie in a mass grave, and were shot. In total, more than 100,000 were murdered there.
Binet's short chapters – there are no page numbers, just brisk, harrowing chapters – are conducive to his style of snappily dispensing nuggets of information in lucid prose. Despite his fussing about the nature of historical fiction, this is mesmeric stuff; history brought to chilling, potent life.
Register for free to continue reading
Registration is a free and easy way to support our truly independent journalism
By registering, you will also enjoy limited access to Premium articles, exclusive newsletters, commenting, and virtual events with our leading journalists
Already have an account? sign in
Join our new commenting forum
Join thought-provoking conversations, follow other Independent readers and see their replies