High Dive, by Jonathan Lee - book review: A well-constructed tale of an atrocity told with integrity
Jonathan Lee has forged a canny edifice, intricately constructed around the known facts of the bombing, to avoid trespassing into the intimate privacy of the real-life casualties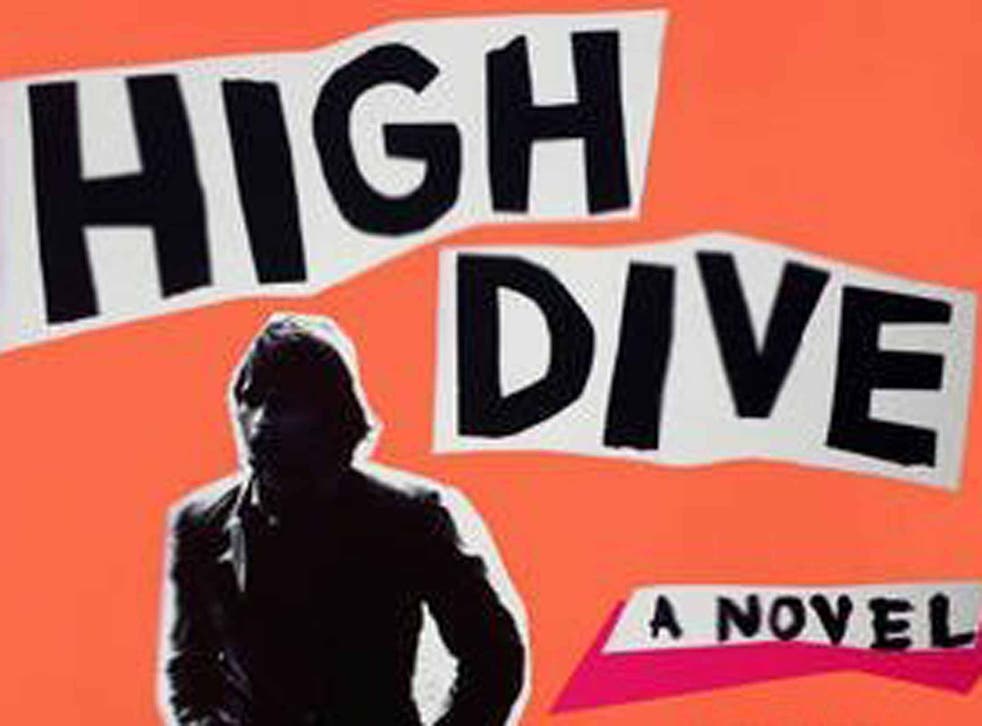 In the autumn of 1984 a quiet Irishman checked in at the Grand Hotel Brighton under the name Roy Walsh, planting in the bathroom wall of Room 629 a 25lb pound time bomb. The Grand's quotidian life continued in the run-up to the Conservative Party Conference. The explosion ripped through the building 24 days later; Margaret Thatcher, the IRA's prime target, emerged unscathed. Five people died and many were injured.
To ground a novel in an atrocity still so raw in the public memory risks affronting its surviving victims. In High Dive, his third novel, Jonathan Lee – a wordsmith of incomparable eloquence – has forged a canny edifice, intricately constructed around the known facts of the bombing, to avoid trespassing into the intimate privacy of the real-life casualties.
Patrick Magee, who was convicted of the crime, seems to have had a shadowy accomplice, never traced: in this gap, Lee is able to invent an undercover "Chief Explosives Officer", Dan. The novel links Brighton and Belfast, moving between Dan and two invented characters, Moose, the hotel's deputy manager, and his daughter Freya, working as a receptionist while deciding what to do with the her life. After its electrifying opening scene, High Dive abdicates the major key of the political thriller, segueing into the minor.
Dan himself is not extraordinary: in a viciously polarised world, he is initiated into aberrant norms of "wartime" impiety. Amid riots and sectarian murders, Dan learns his trade in a state of anomie: "You rode out into the dark outrage of others, saw human loss shaped towards political ends." This anomie is lit by the "nowness of being undercover, the sprint of adrenalin in your blood" with its "purifying quality".
High Dive opens in a vitiated sylvan pastoral, over the Irish border where beaches, bogs and meadows remain an unmarked graveyard for the disappeared. Dan is initiated: "And now, if you don't mind, you'll shoot the dogs … Nothing was ever changed by squeamish men, Dan."
Pace is slow and stealthy: the bomb's long-delay detonator – "four weeks a ticking" – approaches catastrophe as Moose's defective heart moves towards failure. Once a high-diver, Moose is in early decline. The doctor warns that "one day it'll be total blackout. Ticking time bomb is what people say. Tick tick. Tick." If such parallelism occasionally seems too explicitly fabricated, High Dive is a work of serious and thoughtful integrity.
Heinemann £16.99. Order for £14.99 (free p&p) from the Independent Bookshop: 08430 600 030
Register for free to continue reading
Registration is a free and easy way to support our truly independent journalism
By registering, you will also enjoy limited access to Premium articles, exclusive newsletters, commenting, and virtual events with our leading journalists
Already have an account? sign in
Register for free to continue reading
Registration is a free and easy way to support our truly independent journalism
By registering, you will also enjoy limited access to Premium articles, exclusive newsletters, commenting, and virtual events with our leading journalists
Already have an account? sign in
Join our new commenting forum
Join thought-provoking conversations, follow other Independent readers and see their replies