Hilary Mantel's The Mirror & the Light review: Wolf Hall trilogy-closer is a masterpiece of historical fiction
A stunning conclusion to one of the great book series of our time
Martin Chilton
Tuesday 25 February 2020 12:53 Comments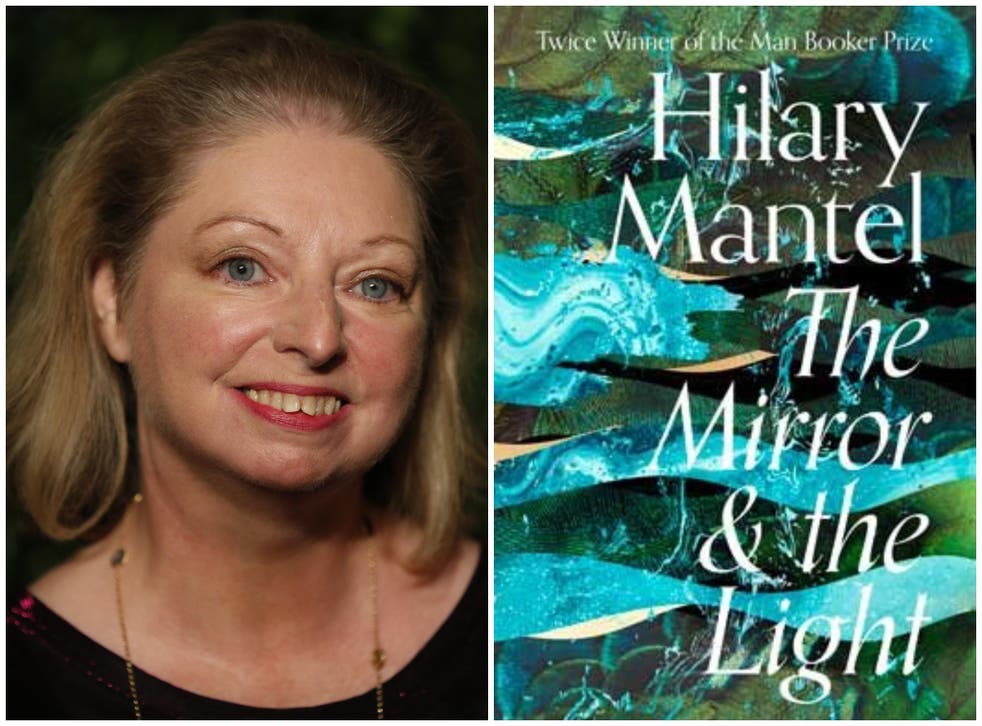 From the razor-sharp opening paragraph to the dramatic ending 863 pages later, Hilary Mantel's The Mirror & The Light is superb, right to the last crimson drop.
The portrait of Thomas Cromwell that started with Wolf Hall (2009) and continued with Bring Up the Bodies (2012) – both Booker Prize-winning novels – concludes with another masterpiece of historical fiction. The Mirror & The Light opens with the execution of Anne Boleyn in May 1536. She was killed by a hired Frenchman, who used a sword made of Toledo steel from Spain. It's doubtful the so-called Calais Executioner, the foreigner brought in to separate the Queen's skull from her neck, would have ranked highly on Priti Patel's points-based immigration system. "A head is heavier than you might expect," the executioner notes drolly, as one of Anne's attendants swaddles the severed remains in linen to carry away for burial.
Cromwell is in his early fifties by the time of Anne's death. As Lord Privy Seal, deputy head of the church in England and chief minister, he is left to organise a new Queen and maintain English power in Europe, while outmanoeuvring enemies close at home. Cromwell, we are told, is always there to "shovel up the shit".
Mantel's depiction of royal court intrigue is excellent. She captures the atmosphere of a place choking on itself, where councillors take turns at being humiliated. Cromwell, a former cloth merchant, a self-made man, is at the centre of most machinations. He is constantly watchful. He posts guards at every door. "The times being what they are, a man may enter the gate as your friend and change sides while he crosses the courtyard," he remarks. Everything is a performance for this scheming, hateful man with "small, quick eyes" and "a black heart".
Book plot twists

Show all 17
Mantel's Cromwell trilogy, set in such an accessible period for historical fiction, has deservedly struck a real chord with the reading public – and this concluding instalment has understated messages for our own era of conflict and unbridled ambition. The Mirror & the Light takes place from 1536 to 1540, a time of rebellion, when "England is collapsing in on itself, like a house of straw". Henry worries that Europe regards England as "low-hanging fruit, exhausted game".
Mantel depicts a king capable of turning on those closest to him at any moment. When Henry is sporting a turban (he liked dressing up in Turkish costumes), Cromwell kneels at his feet, but does not praise the outfit. "There is a limit to how much awe a man can feign," Mantel notes. Even a master of dissimulation such as Cromwell can run out of luck, but maybe he always knew his end would be bleak. "This is what life does for you in the end; it arranges a fight you can't win," he says, sitting in jail like a piece of "broken meat".
The Mirror & the Light is another shrewd character portrait of Cromwell, and it is also a complex, insightful exploration of power, sex, loyalty, friendship, religion, class and statecraft. A single reading hardly seems sufficient to grasp the intricate treasures of Mantel's novel – but it is enough to know for sure that The Mirror & the Light is a stunning conclusion to one of the great trilogies of our times.
The Mirror & the Light by Hilary Mantel is published by 4th Estate on 5 March, £25
Register for free to continue reading
Registration is a free and easy way to support our truly independent journalism
By registering, you will also enjoy limited access to Premium articles, exclusive newsletters, commenting, and virtual events with our leading journalists
Already have an account? sign in
Join our new commenting forum
Join thought-provoking conversations, follow other Independent readers and see their replies