K M Peyton, Wild Lily: 'Lowly born, but flying high', book review
Nostalgia is counter-balanced by a sharp eye for snobbery and the general lack of concern from those with money about the poverty of their workforce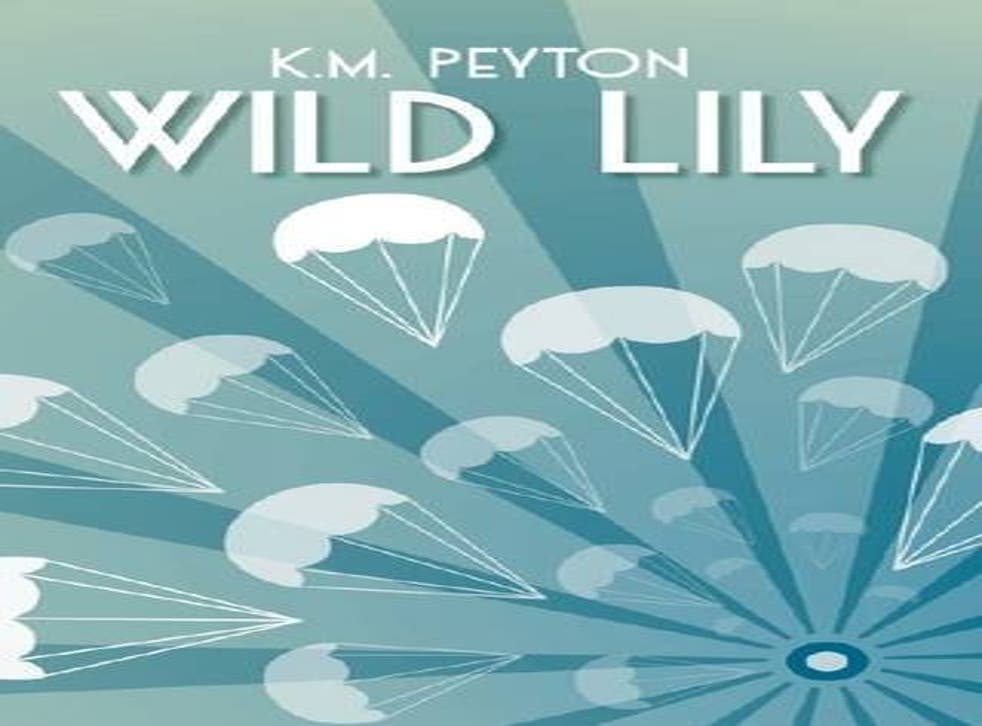 Back when the BBC still invested in quality drama for children, K M Peyton's Flambards trilogy, filmed in 13 episodes and with a haunting theme tune, was the hit series for 1979.
Now aged 86, its author has returned to the last years of semi-feudal rural Britain, starting out in 1921, when Surrey villagers found ample employment at the big house and horses ploughed the fields.
As before, nostalgia is counter-balanced by a sharp eye for snobbery and the general lack of concern from those with money about the poverty of their workforce. Lily, the head gardener's daughter and this novel's bright star, can barely read or write, lives in a hovel, and works around the clock.
But, because this is fiction, she still finds time to consort with Antony, the charming but feckless son of a man rich enough to buy him his own aeroplane for his 17th birthday.
Descriptions of early flying follow, with much talk about the achievements of Mr Sopwith and Geoffrey de Havilland. Antony then wants to test out a parachute, trading on Lily's love for him to get her to do the jump while he is piloting.
This she does, and her successful descent comes to symbolise her realisation that there's a rich and exciting world out there if she can find her way to it. Nothing is ever quite so good again for either of them, though Lily still has one more glorious surprise to come.
The 15 best opening lines in literature

Show all 15
This story is told in strict chronological order, with the author almost too regularly on hand to tell us exactly what everyone is thinking and feeling. Dialogue is similarly revealing, as characters described as "good eggs" talk about their most intimate feelings with a curious sense of detachment.
Overt signs of sexual interest are broadly left to the farm animals, and Antony's two-dimensional, pistol-toting, crooked father is better fitted for a Tintin adventure.
Lily flings herself, weeping, on Antony often enough to become repetitive, and parental thrashings are handed out as unimportant details not to be lingered over while there are still planes to fly or cows to be milked.
There are also some excellent set pieces that work really well, with Antony's ultimately disastrous 18th birthday party held in a stately grotto made truly memorable.
So, while Wild Lily is not in the Flambards league it still has much to offer. In a brief message on the title page its author declares how she has enjoyed writing it. Numbers of young, and not so young, readers may well reciprocate the feeling.
Wild Lily, by K M Peyton. David Fickling £10.99
Register for free to continue reading
Registration is a free and easy way to support our truly independent journalism
By registering, you will also enjoy limited access to Premium articles, exclusive newsletters, commenting, and virtual events with our leading journalists
Already have an account? sign in
Register for free to continue reading
Registration is a free and easy way to support our truly independent journalism
By registering, you will also enjoy limited access to Premium articles, exclusive newsletters, commenting, and virtual events with our leading journalists
Already have an account? sign in
Join our new commenting forum
Join thought-provoking conversations, follow other Independent readers and see their replies