Lanny by Max Porter review: A wonderful piece of work, reaching towards an engrossing, vivid climax
'Lanny' marks Porter as a writer to watch
Philip Womack
Friday 08 March 2019 12:20 Comments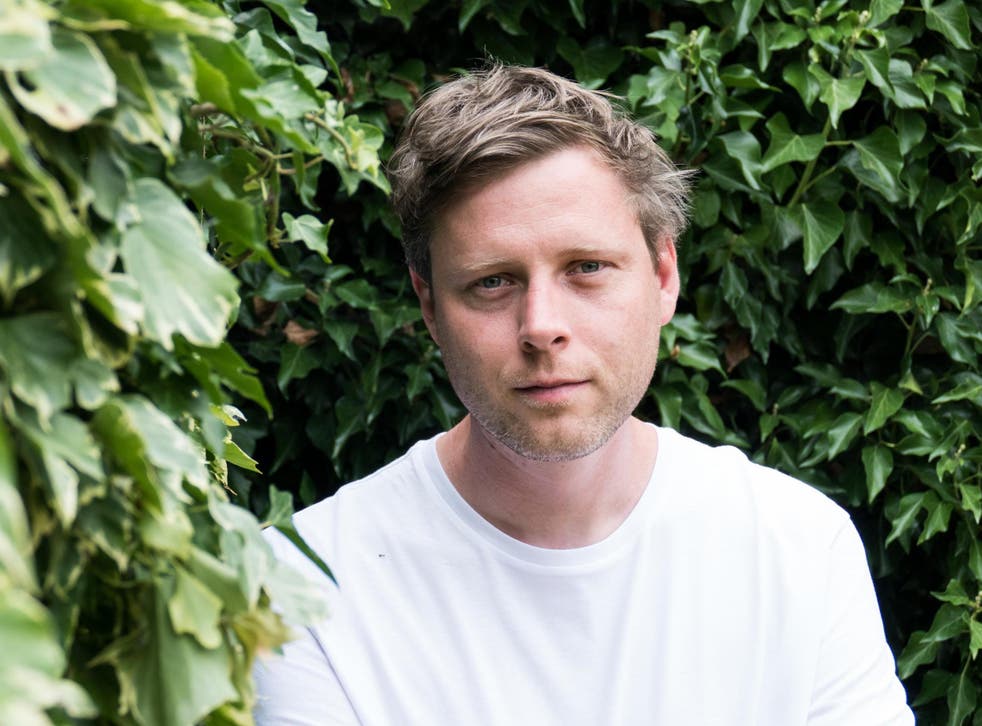 Max Porter's debut novel, Grief is a Thing with Feathers, was a poetically charged account of grief, told via the varying perspectives of a widower, his small sons, and Crow, the anarchic godlike being developed by Porter's hero, Ted Hughes. Tender, raw, and bursting with linguistic invention, it was an unexpected bestseller. Porter's follow-up, Lanny, deploys similar techniques around an equally devastating subject: the disappearance of a child.
Lanny is framed by the musings of another mystical being, known as Dead Papa Toothworth, who seems to be a form of Green Man, or pagan spirit, imbued into the fabric of the locality. Where Crow's function as an expression of grief was clear, Dead Papa Toothworth's purpose is hazier. He watches and listens, absorbing all the speech and thoughts of the inhabitants: "he swims in it, he gobbles it up and wraps himself in it, he rubs it all over himself, he pushes it into his holes…" This allows Porter to experiment with form, as words and phrases swirl over the page, the random fragments building up into a coherent (and accurate) picture of 21st century village life.
Toothworth is, like Crow, highly dangerous yet potentially beneficent, and his attention turns to Lanny, newly arrived in the village with his parents (his father commutes to the City; his mother, a failed actress, is writing a vicious crime novel). Porter is particularly good at writing about children, and Lanny's sweet nature and oddness, his love of place and people, shines off the page. All seems well, apart from the strange things Lanny sometimes says: "I'm a million cameras, even when I'm sleeping." At times like this, his mother muses, "Lanny seems almost possessed." She arranges for him to have art lessons with Pete, a local resident, once famous and controversial, who now lives a quiet life. This provides the catalyst for the plot.
The novel is partly about the city's encroaching relationship with the countryside, and as such is of a kind with Paul Kingsnorth's recent work. The Green Man was an important figure in Kingsnorth's The Wake, set at the period of the Norman Conquest. Porter's book is also about the increased limits we set on children's freedoms, and our fear of child abuse. Adam Thorpe's Missing Fay dealt with a girl whose disappearance rocks through a community, exposing prejudices and faultlines. When Lanny vanishes, suspicion falls on Pete, and then, as with recent, tragic real-life cases, on Lanny's parents, and the village is similarly riven apart.
Porter writes exquisitely and vividly, carefully deploying tensions, with a fine ear for the myriad nuanced reactions and voices of those involved in the search. If the novel has a fault, it's that it relies a little too heavily on the miraculous, and that its ending is a tad too complicit with the grammar of convention. This was the also the case in Grief is a Thing with Feathers, where the final scene, in which father and sons scatter the ashes of their beloved wife and mother, was on the edge of cliché.
40 books to read while self-isolating

Show all 40
Yet, Lanny is a wonderful piece of work, resonant and uncanny, full of dreamy, quiet moments, reaching towards an engrossing, vivid climax. Attuned to our contemporary malaises, and with a classic sense of style, it marks Porter as a writer to watch.
Lanny by Max Porter is published by Faber & Faber, £12.99
Register for free to continue reading
Registration is a free and easy way to support our truly independent journalism
By registering, you will also enjoy limited access to Premium articles, exclusive newsletters, commenting, and virtual events with our leading journalists
Already have an account? sign in
Join our new commenting forum
Join thought-provoking conversations, follow other Independent readers and see their replies