Lloyd Shepherd, Savage Magic, book review: Splendid entertainment despite the echoes of Dickens
An age of reason, still stalked by madness Hulton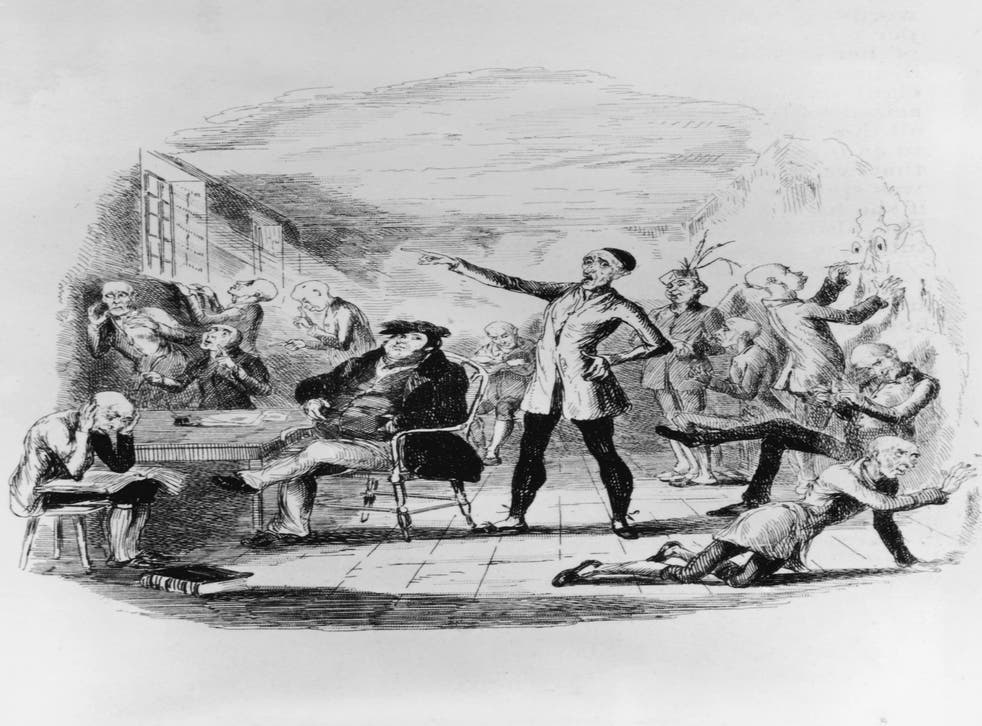 Lloyd Shepherd's historical novels, while offering all the guttering candles, creaking carriages, breeches and frock coats a Georgian aficionado could wish for, also interrogate, in sly and surprising ways, insalubrious aspects of British imperial history.
Piracy, and how it shades into commercial exploitation, was the focus of his first, The English Monster, and slavery and scientific investigation his second, The Poisoned Island. With Savage Magic, set in 1814, he turns to the fate of women, taking madness and witchcraft as his themes.
We re-encounter Constable Charles Horton of the river police and dandified magistrate Aaron Graham. Horton's wife Abigail, still haunted by the events of the previous book, has had herself committed to a lunatic asylum, suffering visions; Horton himself is dispatched far from his riverine haunts to a sinister country house by Graham to investigate rumours of witchcraft. In the meantime, someone is murdering members of the Sybarites, an aristocratic debauchery club. The victims are found horribly mutilated one by one, their faces concealed with a grotesque mask.
Shepherd plays cunning tricks with time. The Sybarites themselves seem to have come from another century and are aping the antics of Sir Francis Dashwood and his Hellfire Club . A disconcerting framing device jumps us to 1845, when many of the characters will be dead, for a final twist. These detectives are operating at the very dawn of criminal investigation. Despite the introduction of the Bow Street Runners, policing is rudimentary. Graham muses: "How ridiculous, this twisted inheritance of watch committees and assizes, remnants of a Saxon village past filled with villages, by no means fit for purpose for a swarming, gargantuan metropolis which swells with evildoers!" All Horton's interviewees are puzzled by his new-fangled notion of the "motive" of a crime.
Synopsis cannot do justice to the sinewy contortions of the plot, but in true Dickensian fashion there are links between the highest and the lowest of society, and a pleasing use of coincidence and symmetry. Just who is the mysterious girl in the cell next to Abigail Horton, straitjacketed but pacified by a quick reading of Mary Wollstonecraft?
Though rationalism is steadily gaining the upper hand, it is still hard to separate science and magic for these characters, and Shepherd himself piles on the mumbo-jumbo to occasionally mystifying effect. The pages of Savage Magic are thronged with whores, gypsies, mad-doctors and ruffians. It's splendid entertainment, delivered, despite the echoes of Dickens and Wilkie Collins, with a crisp, modern flourish.
Savage Magic By Lloyd Shepherd (Simon & Schuster £12.99)
Register for free to continue reading
Registration is a free and easy way to support our truly independent journalism
By registering, you will also enjoy limited access to Premium articles, exclusive newsletters, commenting, and virtual events with our leading journalists
Already have an account? sign in
Join our new commenting forum
Join thought-provoking conversations, follow other Independent readers and see their replies