Lost For Words by Edward St Aubyn, book review: This novel about the Man Booker Prize is close to the bone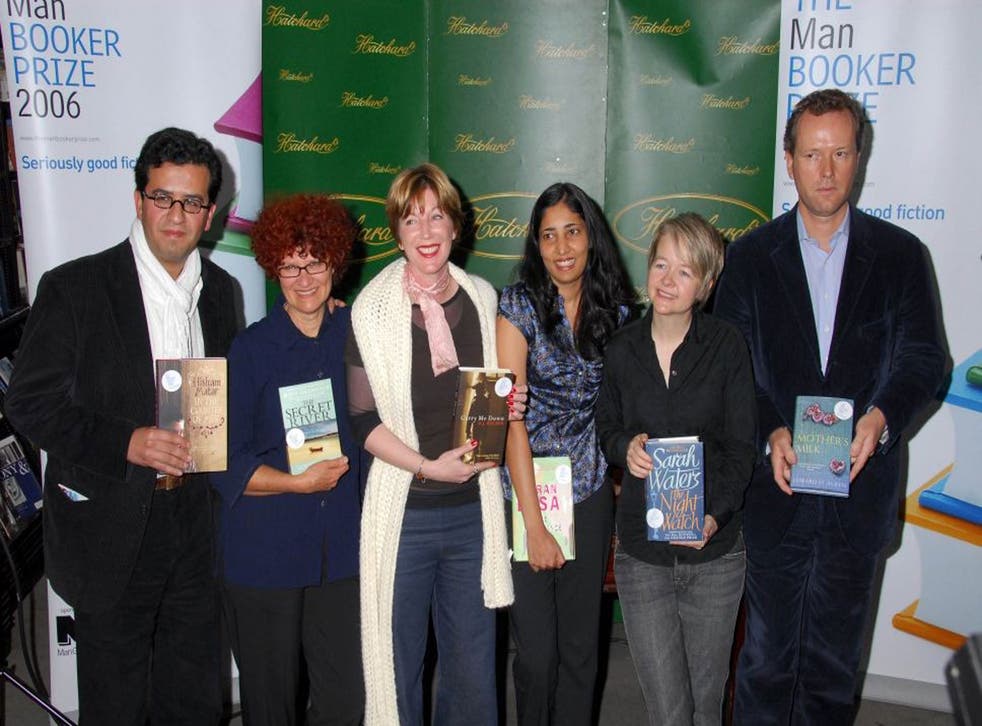 When Edward St Aubyn failed to win the Man Booker Prize in 2006, there was much surprise from his many literary supporters, although the writer said nothing before eventually claiming a sense of relief.
Perhaps that was true. But if so, his graceful acceptance has now percolated into a novel much less benign than might be expected of someone genuinely relieved at having escaped the winner's publicity machine.
Lost for Words is a witty, often excoriating, riposte to the phenomenon and workings of major book awards.It follows the members of the committee for the Elysian prize as they discuss – though largely fail to read – submissions from around 200 hopefuls including the serial heartbreaker Katherine Burns, arguably talented debutant Sam Black and wealthy Indian maharaja Sonny whose Auntie inadvertently usurps him to become a star of the circus.
The characters are big, almost cartoon-like, from Didier, the preposterous critical theorist, to Jo Cross, the columnist obsessed with "relevance". They are defined – and condemned – by their language and writing styles. Words are all.
Part of the delight is trying to identify models for St Aubyn's satirical targets. As a book world outsider-insider– I cover all the main prizes, I don't get invited to all the parties – there was pleasure and mild irritation in equal measure at the suspicion that, were I fully embedded, there would have been more side-swipes to spot.
But you don't have to be Sherlock to identify that the central argument is probably that sparked by 2011 Booker chair Dame Stella Rimington, former MI5 boss turned spy fiction writer, whose desire for "readability" and novels that "zip along" was met with despair by high-minded supporters of the literary principles of the prize.
Thus the Elysian committee includes Penny Feathers, who pens clichéd thrillers after early retirement from the Foreign Office. Ouch. But clever elision means that it is the Elysian prize chairman, MP Malcolm Craig, a former school debater from Aberdeen (hmm, as is the current Education Secretary), who wants to reclaim the literary scene from "vested interests" for the "ordinary readers" – in an alternative rendering of the Rimington aims.
Oxbridge academic Vanessa Shaw is the lone voice searching for a novel with "depth, beauty, structural integrity and an ability to revive our tired imaginations with the precision of its language". She laments of her fellow judges: "I'm talking to people who…have no idea how to read a book".
The novel is so broad in attack, it loses just some of the elegance of the semi-autobiographical Patrick Melrose novels for which St Aubyn is acclaimed. But for all the occasional doubts that the polemic is too unsubtle, the author turns in sentence after sentence to savour. Anyone in love with an indiscriminate seducer should memorise and treasure Sam's observation on Katherine: "Her openness to fidelity filled him with an optimism that her choice of infidelity discouraged."
And, of course, this is more than simple comedic revenge. In case it should be forgotten, St Aubyn's failure to win the Booker was not at the hands of Dame Stella. It was the distinguished academic Hermione Lee who chaired the 2006 judges who chose Kiran Desai's The Inheritance of Loss over Mother's Milk.
And handsome Cambridge-educated Downton Abbey star Dan Stevens, the possible model for the "good-looking" repertory theatre actor Tobias Benedict, helped 2012 chair Sir Peter Stothard reward Hilary Mantel, not Lee with Desai.
The possible parallels are fun but St Aubyn's targets are not necessarily obvious. It is a glorious twist – spoiler alert – that the prize's Chinese corporate sponsors agree with Vanessa in wanting it to be a prize for literature. Mr Wo and his wife are the most likeable figures in the entire tale in a surprise V-sign to all who condemn the commercial as inevitably culturally criminal.
Real award organisers will deny St Aubyn's suggestion of venality and actual corruption, but the question of how wisely judges make their choices is a valid one. Lost for Words has set prize committees an entertaining challenge for next year.
Register for free to continue reading
Registration is a free and easy way to support our truly independent journalism
By registering, you will also enjoy limited access to Premium articles, exclusive newsletters, commenting, and virtual events with our leading journalists
Already have an account? sign in
Register for free to continue reading
Registration is a free and easy way to support our truly independent journalism
By registering, you will also enjoy limited access to Premium articles, exclusive newsletters, commenting, and virtual events with our leading journalists
Already have an account? sign in
Join our new commenting forum
Join thought-provoking conversations, follow other Independent readers and see their replies