Magna Carta: The true story behind the charter by David Starkey - book review: 1215 and all that
Starkey turns even the more bureaucratic elements of history-making into a series of cliffhangers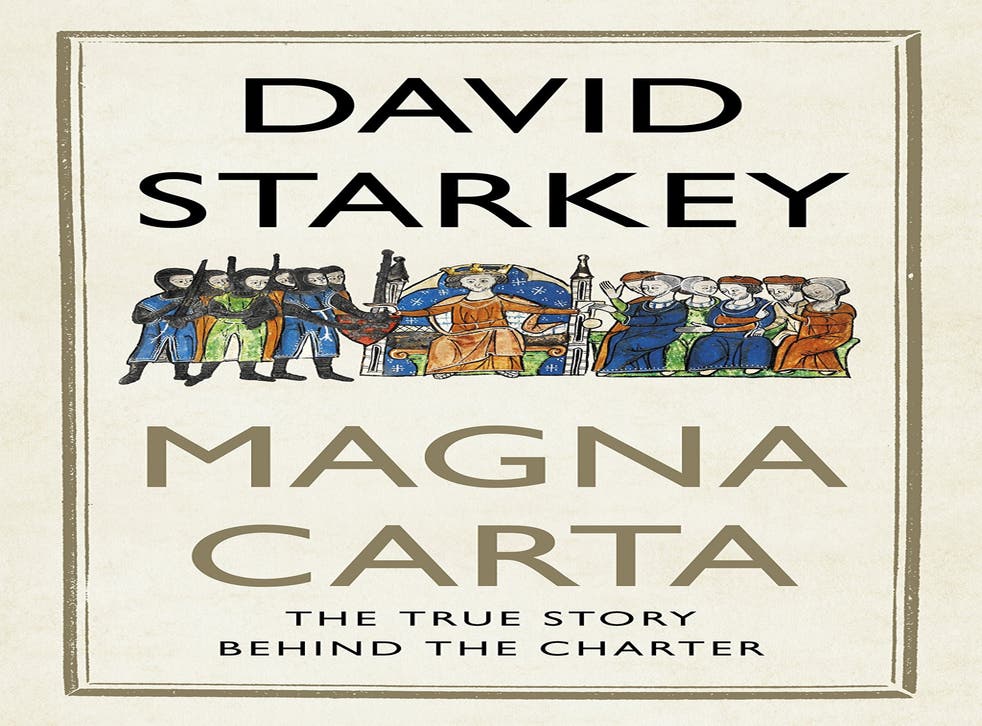 Bad news. The Magna Carta of 1215, that great document signed by King John which gave us trial by jury, habeas corpus, human rights etc? Well, it didn't actually give us any of those things.
It also wasn't signed. According to the self-proclaimed "great historian" David Starkey, King John was probably illiterate and used a seal for the royal documents (of which there were thousands at any one time, travelling to and fro along the roads of England and Europe to Rome).
Oh, and it wasn't that big either. The manuscript agreed in a boggy meadow by the Thames in June 1215 was just a summary draft, with only one clause written out in full. The charter we are celebrating this year was written out later, with copies sent to the counties that both wanted and could afford them.
This book concentrates on two decades in British history and the story of three rather different Magna Cartas whose texts take up the second half of this short book, compared, thrillingly, chapter by chapter to show what changed, and what in the end made it "great".
The first is the one of 1215, drawn up by barons who were so angry at the behaviour of the King that they started a civil war. It was, Starkey argues, the least important of the three, though it provided the seed for the others. The second was drawn up when John died in 1216. And the third was issued in 1225 when Henry III achieved majority.
In that decade, the Magna Carta had subtly altered from being a charter of rebellion to one acceptable to both King and Pope. A charter whose clauses could hold.
Starkey succeeds in making his characters come alive. There is John himself, gouty and greedy in his mid 40s and having to be carried to meetings by litter; his nemesis, Philip of France, who was "better at being bad than John"; there are the barons twitching with boredom and planning grand tournaments; and my favourite, the noble knight William Marshall, a great sportsman, who has mercy on the barons after their rebellion, perhaps because years before, someone had mercy on him. Starkey turns even the more bureaucratic elements of history-making into a series of cliffhangers, specialising in sentences beginning with "And": "And it set a trap for the barons which they walked right into"… "And it proved so much wind".
And it makes it all remarkably readable.
Hodder £18.99
Register for free to continue reading
Registration is a free and easy way to support our truly independent journalism
By registering, you will also enjoy limited access to Premium articles, exclusive newsletters, commenting, and virtual events with our leading journalists
Already have an account? sign in
Register for free to continue reading
Registration is a free and easy way to support our truly independent journalism
By registering, you will also enjoy limited access to Premium articles, exclusive newsletters, commenting, and virtual events with our leading journalists
Already have an account? sign in
Join our new commenting forum
Join thought-provoking conversations, follow other Independent readers and see their replies