Memoir, by Joseph Anton
Where has this talent been hiding?
Amanda Craig
Saturday 29 September 2012 16:12 Comments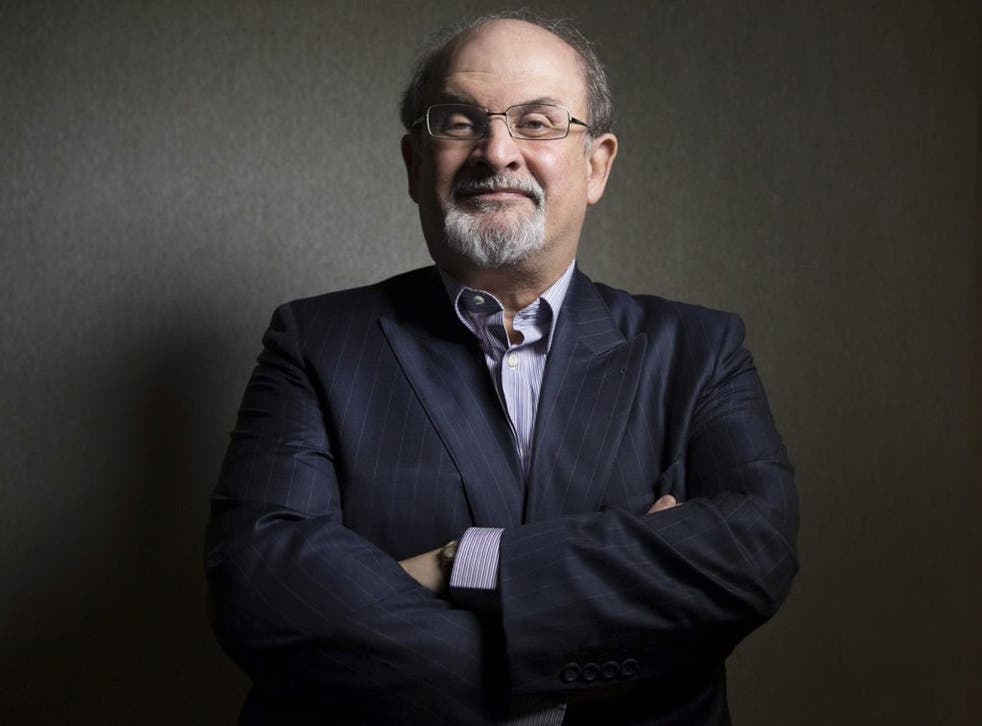 This is a story of the clash between the Enlightenment and religious fundamentalism, between friendship and fearfulness, between West and East. In 1989, Salman Rushdie followed his Booker-winning classic Midnight's Children with The Satanic Verses, a fantastic, satirical novel set in an invented country. It contained a passage describing a madman's dream which was interpreted by certain Muslims as an attack on the Prophet. For this, Rushdie, an atheist who had studied the history of Islam at Cambridge, was condemned to death by the Ayatollah Khomeini.
He was also condemned by many in the British Establishment, which objected to keeping an outspoken left-wing novelist from the Indian subcontinent alive at public expense, at a time when many British and US citizens were being held hostage by terrorists.
Rushdie's version of the 20 years that followed is overlong, over-detailed and written in the third person. Yet it is also the most gripping, moving and entertaining literary memoir I have ever read. Joseph Anton (his pseudonym, derived from Conrad and Chekov) contains such vivid instances of real people at their very best and worst that nothing like it has ever been written.
The heroes are Rushdie, a number of other writers and journalists, two literary agents, two ex-wives, two sons and a posse of Special Branch policemen. Its villains are Rushdie, the Prince of Wales, Norman Tebbit, Keith Vaz MP, Sir Iqbal Sacranie, Kalim Siddiqui and other writers including Roald Dahl, journalists, religious leaders and two other ex-wives.
How the "nice, quiet" Indian boy, bullied at Rugby yet obstinate in his determination to stand up for his principles, became an advertising copywriter, then a celebrated novelist and then a renowned terrorist target is an astounding story. For some, it will read as a kind of thriller: despite the bombing of many bookshops, a fatwa renewed every Valentine's Day, and genuine danger played down by many on the right, the author survives and continues to publish.
To others, it will read as an account of a time when, briefly, fiction seemed to exist at the heart of a global debate. To others again, it will be a painful account of the collapse of Rushdie's private life under extraordinary pressure. Flitting from one friend's holiday home to the next, financially drained, unable to see his son, constantly in the company of the police and battling to publish the British paperback of The Satanic Verses: it sounds like hell. His second marriage, to the US author Marianne Wiggins, is rivetingly poisonous.
The faults of which Rushdie has been accused are, in some measure, congenital to his profession. What serious author is not stubborn, vain, grudge-bearing and relentlessly absorbed in work? The devotion of his friends, his love of his family, his intellectual courage, and his sense of humour show a different side.
Everyone who reads has an opinion on Rushdie: none of it matters. What remains are two things. One is that, whatever your opinion of his novels, he is a serious artist whose suffering is a part of our dwindling support for freedom of speech and conscience. The other is that, in the words of Stan, one of his police protection officers: "It can't be allowed … threatening a British citizen. It's not on."
Register for free to continue reading
Registration is a free and easy way to support our truly independent journalism
By registering, you will also enjoy limited access to Premium articles, exclusive newsletters, commenting, and virtual events with our leading journalists
Already have an account? sign in
Join our new commenting forum
Join thought-provoking conversations, follow other Independent readers and see their replies