Method and Madness: The hidden story of Israel's assaults on Gaza by Norman G Finkelstein, book review: The case against Israel
Fierce polemic against Israel's actions in Gaza calls for non-violent resistance
Donald Macintyre
Friday 02 January 2015 09:00 Comments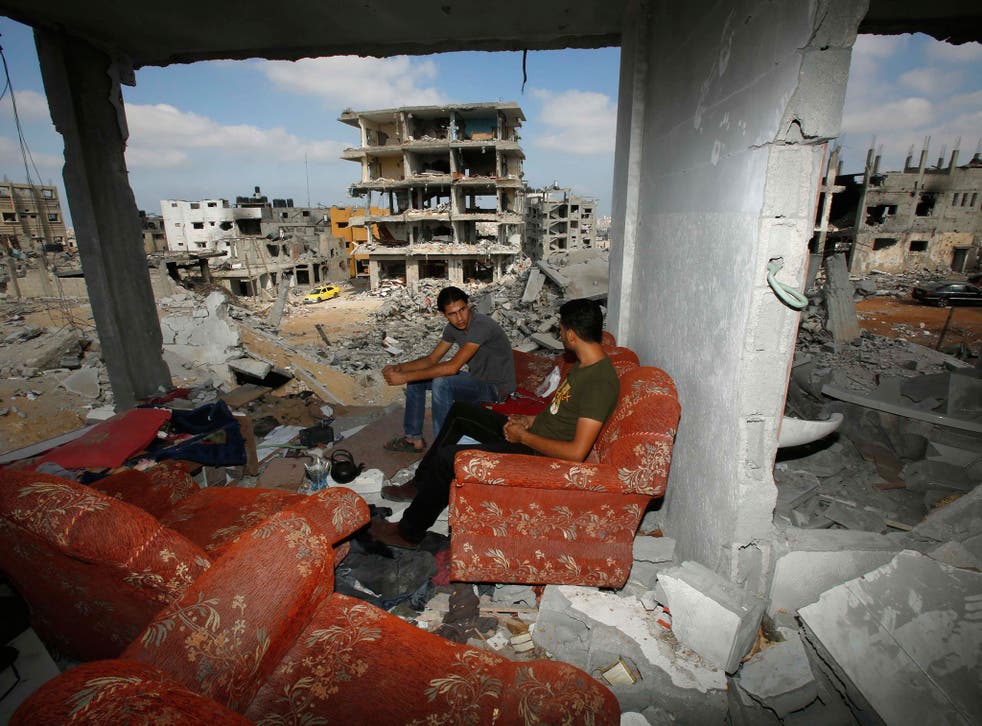 The best known of Israel's American Jewish critics apart from Noam Chomsky, Norman Finkelstein is hardly a stereotype. The son of holocaust survivors, he was banned from entering Israel after a visit to Lebanon in which he expressed solidarity with Hezbollah; and frozen out of US universities after a savage academic conflict with Israel supporter Alan Dershowitz. Yet more recently he has angered some "pro-Palestinians" by his adherence to a two-state solution, and his criticism of some elements in the Boycott Diversity and Sanctions (BDS) campaign for equivocating over the continued existence of Israel.
That said, there is nothing ambivalent about Method and Madness, an undiluted, undoubtedly powerful prosecution case against Israel over the death and destruction visited on Gaza by its military assaults since 2008. So far from seeing these onslaughts as retaliation against Hamas violence, he contends that they deliberately pre-empted peace feelers from the Islamic faction and sought to re-establish Israel's regional deterrence after what Finkelstein sees as its clear defeat in the 2006 Lebanon war. While insisting that Palestinians have the legal and moral right to combat the occupation by force, he calls for mass non-violent resistance as the best means of defeating it.
In pictures: Israel-Gaza conflict - summer 2014

Show all 18
This polemic is largely based on Finkelstein's formidably comprehensive reading of published sources. He occasionally risks weakening his case by overstating it. While correctly quoting a series of Hamas assertions to underline what Finkelstein calls the faction's "acquiescence in a two-state solution", he tends to ignore others reaffirming the goal of sovereignty over the whole of historic Palestine. But whether or not, as Finkelstein suggests, an aim of Israel's lethal 2008 Operation Cast Lead [OCL] was to snuff out such a "peace offensive", the Western powers' persistent refusal to engage with Hamas to test the sincerity of its professed desire for a long term truce, certainly looks like a major error. And on a narrower issue, Finkelstein, citing Israeli media accounts, points persuasively to a connection between Israel's assassination of the Hamas military leader Ahmed Jabari, which provoked the Hamas rocket fire ostensibly triggering the 2012 Operation Pillar of Defence, and the fact that Jabari was indirectly negotiating a durable ceasefire with Israel at the time.
Finkelstein's relentlessly disputatious tone can be off-putting. The UN General Secretary, denouncing the shelling of a UN shelter in the last and bloodiest onslaught, Operation Protective Edge, is "normally comatose US puppet Ban Ki-moon."
Similarly, he implies that Human Rights Watch's (HRW) assertion of probable war crimes in 2014 is surprising because the agency "routinely provides legal cover for Israel". (This description isn't one I recognise from contacts with HRW in the region over the past decade.)
Denouncing the recantation by the South African judge Richard Goldstone of the charge in his UN report on OCL that Israel "deliberately" targeted Gaza's civilian population, Finkelstein overlooks a possibly key factor behind the shocking toll of civilians among over 1,300 Palestinians killed in the operation: a conscious decision to prioritise the protection of Israeli soldiers' lives over those of Palestinian civilians.
He argues that "there is no difference" in international law between "premeditated" civilian targeting and a "reckless" disregard of the distinction between civilian and military objects. He rightly questions the faith shown by Goldstone during his sweeping recantation in Israel's own investigations of possible military crimes. But a deeper examination is still needed of the rules of engagement which the Israeli military may have modified in 2008.
So this is not the last word on the three assaults. But it's a timely and forcefully argued reminder not only of the suffering inflicted on Gaza by a prolonged siege and wars which risk being repeated, but of the failure of Israeli forces to end a conflict which can only have a political and diplomatic solution.
Register for free to continue reading
Registration is a free and easy way to support our truly independent journalism
By registering, you will also enjoy limited access to Premium articles, exclusive newsletters, commenting, and virtual events with our leading journalists
Already have an account? sign in
Join our new commenting forum
Join thought-provoking conversations, follow other Independent readers and see their replies